Cosmelan Depigmentation Peel
Conveniently located to serve the areas of Santa Monica and Los Angeles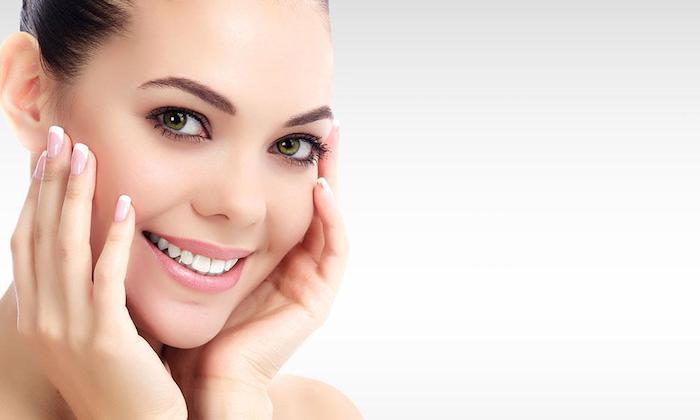 Cosmelan depigmentation treatment bases its action on the inhibition of the enzyme that triggers the formation of excess pigmentation (melanin) in the skin. When a melanin reaction is normally triggered by sun exposure, heat or injury, the use of Cosmelan blocks this reaction. It also utilizes a proprietary blend of bleaching agents and botanical ingredients to eliminate existing excess pigment deposits. This facial peel does not contain hydroquinone, TCA or AHA.
Cosmelan depigmentation treatment involves a very versatile, dynamic process which is easily adapted to the needs of each individual patient. The Cosmelan® peel is a facial peel that is compatible with all skin types and colors and can be used year round because of its very high safety margin. The Cosmelan® depigmentation treatment is executed in 2 phases: the first phase consists of the application of Cosmelan I, a mask which you wear home and keep on from 4 to 8 hours, depending on your skin type as determined by the aesthetician. At the indicated time, the mask is washed off with water and a pH neutral cleanser.
The second treatment phase consists of daily application of a maintenance cream called Cosmelan 2, containing botanical acids that support the depigmentation achieved. Cosmelan side effects include a variety of sensations, varying from warm flushing to slight itching. Exfoliation is not one of Cosmelan side effects but rather the desired effect to create a clear complexion. The exfoliation process may be less noticeable until the 2nd through 5th day following the procedure, when you may notice mild peeling, itching or skin tightness. Cosmelan reviews from patients are very positive as Cosmelan down time is relatively tolerable. To maintain satisfactory results, a sun block of 40 SPF or greater must be worn at all times following treatment.
Click To Make An Appointment