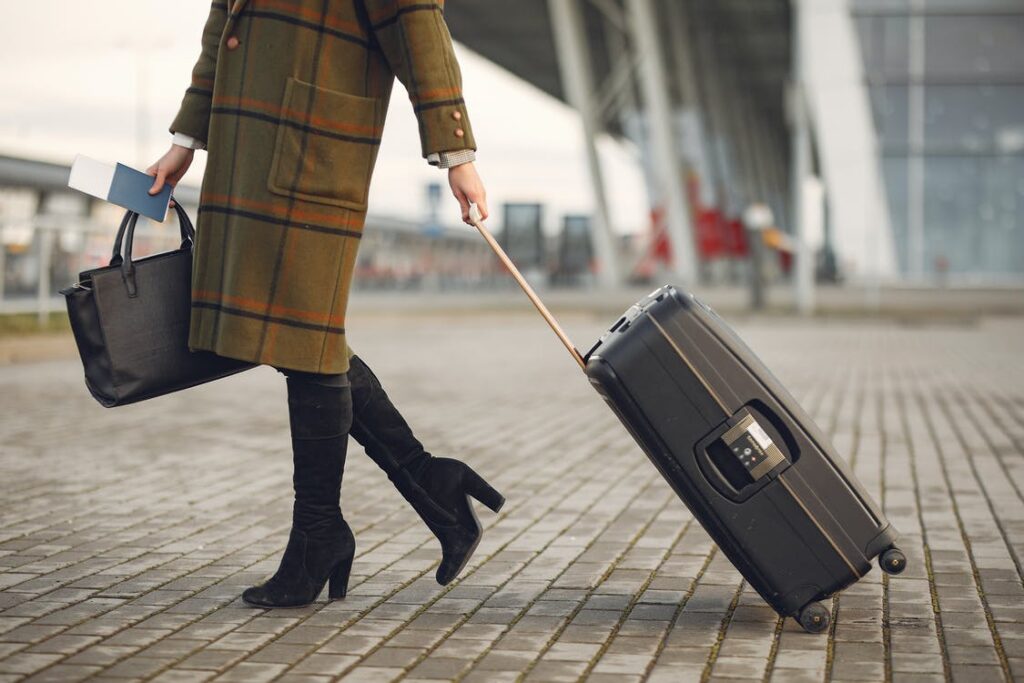 Welcome to Santa Monica!
At Derm & Rejuvenation Insitute in Santa Monica, CA, we are excited to offer our services to patients both in our gorgeous city and those visiting from out of town. Dr. Tanya Kormeili is a board-certified dermatologist who specializes in treating wrinkles, enlarged pores, sun damage, keloid scars, and more. Our patients travel from all over the globe for the chance to experience the transformative power of Dr. Kormeili's treatments.
Are you planning a visit to Los Angeles for your skin? Lucky you! We already know your treatments with Dr. Kormeili will be unparalleled; we also want to ensure you have the best possible experience while in Santa Monica and the surrounding areas. So, we have put together a list of some of our favorite things to do in the city and helpful tips for making the most of your visit.
Dr. Kormeili's Skin Care
Just like Dr. Kormeili's services, there is something for everyone in Santa Monica, Los Angeles, and the surrounding areas, including:
Hollywood
Rodeo Drive
Venice Beach
Playa Vista
Marina Del Rey
Malibu
We offer various services for our patients, and they all come with a thorough skin examination, a personalized treatment plan, and access to our state-of-the-art facilities. Dr. Kormeili offers cutting-edge methods and techniques tailored to each patient. So, you'll look like a Los Angeles local with your gorgeous new skin or physique.
Hollywood Skin
Keep your face wrinkle-free like the stars on the silver screen with Botox, Dysport, or Xeomin injectables. Have you spent a little too much time out in the sun? Choose a resurfacing procedure like the Fraxel Laser or one of our incredible chemical peels.
A Movie Star Figure
We all know that the secret to a Hollywood body is diet and exercise, but sometimes we need a little help getting rid of those stubborn areas of fat. Dr. Kormeili offers CoolSculpting and KOR Body Contouring treatments to help you achieve the body of your dreams.
The Hollywood Nose
What image perfectly captures cosmetic surgery in Hollywood more than a post-surgery bandaged nose? Also called rhinoplasty, this procedure can dramatically improve your appearance and boost your confidence. Surgeons performed over 350,000 nose jobs in 2020 [1]; how many of those were in Los Angeles?
If something about your face, skin, or body bothers you, Dr. Kormeili can help. We offer a variety of cosmetic surgery and non-surgical procedures to help patients achieve their desired results.
Please contact us today to learn more about our services or schedule a consultation. We look forward to helping you achieve all of your aesthetic goals!
Show off Your Skin in Santa Monica
With its Mediterranean climate, Santa Monica is a great place to spend time outdoors year-round, which means perfect skin is always in season.
The Santa Monica Pier
Your skin looks so youthful after a visit to Dr. Kormeili; why not act the age you look at Santa Monica Pier's world-famous Pacific Park? An amusement park for kids of all ages; ride rides, win at the arcade, or make memories with your friends on our signature Pacific Wheel Ferris Wheel, which offers stunning ocean views. Then, visit the boardwalk at night and find yourself in a neon wonderland.
Shop the Promenade
Santa Monica's 3rd Street Promenade is an outdoor pedestrian mall with tons of shops and restaurants; it's the perfect place to people-watch and window shop. Buskers serenade as you sip a cold brew and buy some souvenirs for the folks back home.
Natural Beauty
One of Dr. Kormeili's goals is to enhance or restore your natural beauty; after that, why not experience the natural beauty of Los Angeles with one of Santa Monica's many parks? With over 20 parks in the city, one is sure to be perfect for you. For example, visit Tongva Park for some greenery or join the fitness aficionados climbing the famous Santa Monica stairs for a workout with a view.
Outside of Santa Monica, Los Angeles boasts some of the best hiking in the state; check out Runyon Canyon for sweeping views of the city and take some selfies with your new, fabulous skin front and center. And of course, don't forget our fabulous beaches!
See Stars on Hollywood Boulevard
The Hollywood Walk of Fame is a world-famous sidewalk in the heart of Hollywood lined with stars bearing the names of celebrities from the entertainment industry. So who is your favorite star? Find their star, snap a pic, and then head over to Grauman's Chinese Theatre or Madam Tussauds.
Star Tours
Be careful with your new, blemish, and wrinkle-free skin; people might mistake you for a celebrity! And speaking of stars, Los Angeles is the place to spot them, or at the very least, their homes. Take a guided tour with Hollywood City Tours and see the homes of celebs like Katy Perry and Leonardo Dicaprio. [2] What do you have in common with these celebrities? Incredible skin, of course!
Star Treatment
It's no secret that stars are not born with incredible skin, which means their beauty secrets can be yours, too. Dr. Kormeili has patients from all walks of life who want to experience expert non-surgical rejuvenation and anti-aging treatments. So, are you ready for your close-up? Call our office today at (310) 526-8301 to book your private consultation with one of the premiere Dermatologists in all of Los Angeles. How very A-list of you!
The Best Things to Do in Venice
Venice Beach is another popular destination, and it's next door to Santa Monica. With its stunning canals, the famous Muscle Beach, and the Venice Boardwalk, Venice Beach is a must-see for any visitor to our area.
Venice of America
Abbot Kinney designed the Venice, CA canals in 1905 to mirror the Venice, Italy waterways, but most of the original canals are now covered by concrete. [3] Only a few of the original canals now stand, and they are a National Historic Landmark. [4] Walking through the magical channels, you almost feel like you've been transported to Venice, Italy. Ready for some shopping? Abbot Kinney Boulevard is not to be missed. Enjoy some of the hottest bars, restaurants, and premier boutiques for a world-class experience.
Muscle Beach
Muscle Beach is the birthplace of the physical fitness boom and how the former Governor of California, Arnold Schwarzenegger, was discovered. The spot is still a popular destination for bodybuilders and fitness enthusiasts in our great city. Not into weights? Rent a bike or some skates and cruise past Muscle Beach on the bike path. You can go for miles with the ocean always by your side.
The Venice Boardwalk
The Venice Boardwalk is a two-mile-long pedestrian zone along the bike path and beach. The area features shopping, artists, restaurants, murals, a skate park, and more. Make sure you protect your skin with SPF 30+ or higher while you stroll!
Feeling Beautiful in Beverly Hills
Home to Rodeo Drive, the Beverly Hills Hotel, and Greystone Mansion, Beverly Hills is one of the most popular tourist destinations in Los Angeles.
Rodeo Drive
Rodeo Drive is a world-famous shopping street lined with designer stores and al fresco dining. Gucci, Louis Vuitton, Tiffany & Co., and Jimmy Choo are some of the stores on Rodeo Drive. You'll sure look like a million bucks after visiting Dr. Kormeili!
The Beverly Hills Hotel
The Beverly Hills Hotel is a luxury hotel frequented by celebrities and the elite since it was built in 1912. [5] The hotel has hosted many events, including the Academy Awards after-party, and featured in films like Pretty Woman and Beverly Hills Cop.
Sip a cocktail in The Polo Lounge, and you might just catch a pitch meeting between a Hollywood celebrity and a high-powered producer. Or, snap a selfie in front of the iconic Martinique banana leaf wallpaper.
Greystone Mansion
Greystone Mansion is a historic estate now open to the public for tours. The sprawling grounds offer attractive opportunities for an Instagram photo shoot that will leave your friends wondering if you won the lottery while on vacation — you (and your skin) look RICH, honey!
The Best Film & TV Experiences in Los Angeles
You're visiting the home of the film and television industry, so you might as well take advantage of it. The Warner Bros. Studio Tour offers a behind-the-scenes look at some of your favorite TV shows and movies. In addition, Universal Studios has a theme park, studio tour, and city walk that are perfect for a day (or two) of fun.
The Paley Center for Media is a must-see for any television or film fan. The Paley Center houses an extensive collection of TV and radio programs and interactive exhibits. While you're there, check out the glowing skin of stars of yesterday like Marilyn Monroe and Audrey Hepburn.
Want to see your skin on television? Be part of a studio audience; you might just get to show off your glowing skin to a global audience! [6]
Have Tech Will Travel
Not all of Dr. Kormeili's patients are the Hollywood glitterati; we also have elite patients working at some of the biggest tech companies in the world, including:
Google
Hulu
Snap, Inc.
YouTube
Space X
Prodege LLC
Headspace
Wevr
And more!
Did you know Dr. Kormeili offers the hottest new treatment for the skin? Platelet-rich plasma, or PRP treatments, use your plasma to transform your look completely; it can even help you grow thicker hair! [7]
Getting Hungry in Los Angeles
After your treatments with Dr. Kormeili, why not grab a taste of the delicious food Los Angeles offers? We have some of the best restaurants within walking distance of our office, including Milo & Olive (Italian), Takuma (Sushi), and Jonah's Kitchen + Bar (tapas).
Want an immersive food experience? Los Angeles offers pocket neighborhoods rich with vibrant communities; you can find authentic cuisine in every direction you travel from Santa Monica inland. Try any incredible restaurants in Koreatown for Korean BBQ, head up the PCH for the freshest seafood, or stop in Malibu for organic and vegan options. Are you looking for a romantic night under the stars? Book a magical table under the stars in artsy Topanga Canyon at The Inn of the Seventh Ray.
No matter what kind of food you're in the mood for, you'll surely find it in Los Angeles. So see Dr. Kormeili and then enjoy all that Los Angeles offers!
What is the Cost of Great Skin in Los Angeles?
Can you put a price tag on great skin? You don't have to be a movie star to have a flawless complexion. Thanks to the expert care of Dr. Kormeili, you can get the beautiful skin you've always wanted without breaking the bank.
The cost of your treatments will depend on the specific procedures you're interested in and your skin concerns. However, we offer various affordable options to ensure you get the treatment you want and need.
We hope you enjoy your time in our city! If you have any questions, please do not hesitate to contact us. We would be happy to help you in any way we can. Call (310) 526-8301 or book your consultation online.
References