Eyelid Surgery
Conveniently located to serve the areas of Santa Monica and Los Angeles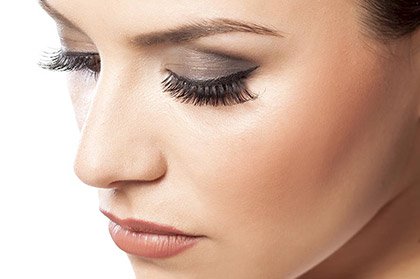 One of the earliest signs of aging can be seen around your eyes. If you wake up in the morning after a good night's rest and look at yourself and think that you still look tired, it is likely that you have excess skin and bulging fat around your eyes. The surgical procedure to correct this condition is called Blepharoplasty and can go a long way in restoring your youthful appearance.
The incisions for the blepharoplasty are hidden within natural creases around your eyes or on the inside of your eyelid. This allows for a quick recovery and a natural, un-operated look. Sometimes, blepharoplasty for your upper eyelids can be done under local anesthetics but generally requires twilight anesthesia.
About
Unfortunately, as we age saggy eyelids or droopy eyelids are inevitable. Getting an eye lift may or may not require surgery, however.
For those wanting to avoid surgery, there are various options from Botox to some types of eyebrow filler injection to create an eyebrow lift that may also create an eye lift. Some non-surgical options of sagging eyelids or droopy are eyelids are listed below to help you learn more about your options in treating sagging eyelids.
The first step in treating droopy eyelids is to determine if you are a candidate for either surgical or nonsurgical treatment options, and how much improvement can you realistically expect with each type of eye lift procedure. At times, it is best to combine several treatment modalities to create the best results.
If you are interested in learning more about your treatment options in treating sagging eyelids, the first step begins with proper cosmetic consultation with Dr. Kormeili for assessment of your exact anatomy, other signs of aging on your face and learning more about all the choices that can give you the desired results. We look forward to seeing you in your consultation soon.
Before and After Photos
Click To Make An Appointment