CEO Makeover
Conveniently located to serve the areas of Santa Monica and Los Angeles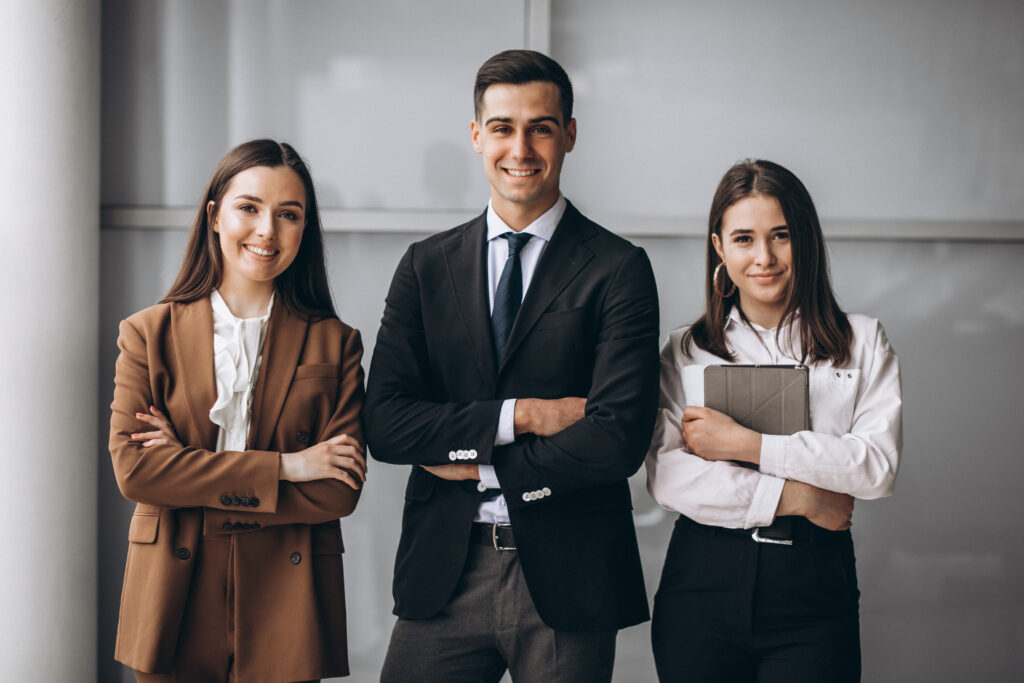 A CEO makeover is a sophisticated combination of cosmetic procedures that focuses on rejuvenating and revitalizing your face and body with minimal downtime, so that you can get on with what matters most to you; running a successful company. As professionals in our respective fields of expertise, we don't have time to stand still and fix aesthetic issues that may need to be addressed. However, like a Savile Row suit, a CEO Makeover can be designed and tailored to fit your exact cosmetic specifications.
Since the late 1990s, the use of injectables such as Botox and soft tissue fillers has grown by a staggering 6448%, and laser skin resurfacing by 111%.(1) This surge in popularity has, in some areas, led to huge demand for qualified dermatological professionals. At Derm and Rejuvenation Institute, we understand that your time is valuable, and your eye for quality services and products is discerning. Accordingly, Santa Monica-based, board certified dermatologist Tanya Kormeili M.D. offers a sophisticated selection of cosmetic procedures for the contemporary businessperson. 
Combining the very latest skincare products and technology, nationally recognized expert insight, and a warm, no-nonsense bedside manner, Dr. Kormeili takes pride in her ability to listen to the concerns of her patients, and provide world-class care. She presents a concerted plan of action for every restorative procedure she performs, and strives to give every patient the caliber of treatment they deserve. Located on Wilshire Boulevard, conveniently close to Brentwood Country Club and the majestic coastline of Southern California, our office provides patients in Santa Monica and Los Angeles expert knowledge and exclusive care. Speak to a professional about your CEO Makeover at (310) 526-8301 or reach out via our website for more information.
Before and After Photos
About the CEO Makeover
The stresses and strains of a fast-paced life can take their toll on our bodies. Even with the help of the most diligent team, dashing to and from essential appointments can leave us precious little time to really take care of ourselves.You may glance at the mirror and see a face in need of cosmetic attention. The majority of patients who choose non-surgical makeovers are female, however, new studies have shown that cosmetic procedures for men have tripled in the past 20 years, and the number of men undergoing nonsurgical treatments more than doubled from 2010 to 2016.(2) 
Whether it's using high quality skincare products, or taking advantage of a wealth of surgical and nonsurgical procedures, in the battle to conserve our natural looks and energized demeanor as we grow older, a CEO Makeover can be an impactful tool in our arsenal. Schedule a personal consultation now with board-certified dermatologist Dr. Kormeili by calling our Santa Monica office directly at (310) 526-8301, or send a brief inquiry form with the details of your procedure requests here. We endeavor to answer your queries promptly with a practical personalized plan for your cosmetic concerns.
For the Male CEO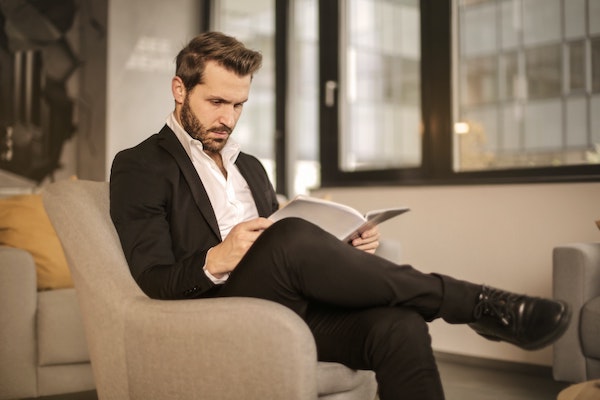 At Derm and Rejuvenation Institute, Santa Monica, you choose your treatment with the knowledge and expertise of a world-class surgeon. Our outward appearance should act as a metaphor for the positive characteristics we have as individuals, and our looks should accentuate and compliment our personalities like a fine wine with dinner. Dr. Kormeili has carefully curated a list of procedures for men that compliment each other to give satisfying aesthetic results.
Focus on Skin Clarity
IPL Photofacial
An Intense Pulsed Light (IPL) Photofacial addresses brown and red spots and irregular skin pigmentation. In addition, this procedure can reduce the visible signs of UV skin damage caused by the sun and tanning beds.
VBeam Treatment
VBeam Laser Technology treatment is useful in reducing the appearance of skin redness such as rosacea, acne scars, and keloids. Bursts of light from the VBeam Perfecta Laser selectively destroy unsightly blood vessels anywhere on the body, resulting in the reduction or complete removal of the imperfection.
Chemical Peel
Chemical peels and facial peels can rectify issues with wrinkles, skin discoloration, and scarring from dermatological conditions such as acne vulgaris. By removing the outermost layers of skin, a chemical peel can result in softer, smoother, more youthful looking skin in days. There are a variety of different chemical peels to choose from, depending on your desired goals and skin type.
Focus on Facial Silhouette
Male Facial Sculpting
Facial sculpting procedures focus on sharpening and redefining the features of the male face for a natural, masculine aesthetic. An individualized combination of the latest revitalization nonsurgical techniques such as dermal fillers and neuromodulators (Botox) can be combined to target the jawline, cheeks, chin, and neck for a fresher, more virile-looking face. 
Nonsurgical Neck Lift for Men
Injectables, freezing devices, and laser technology are combined by Dr. Kormeili for a nonsurgical way of revitalizing sagging neck tissue in men. Innovative techniques such as Coolsculpting, Ultherapy, and Fraxel laser technology can be combined for your individualized neck treatment. Nonsurgical neck lifts for men can result in tightening and smoothing of the male neckline while conserving your strong, masculine features.
Male Hand Rejuvenation
Rejuvenation procedures targeting the signs of aging in the male hand greatly reduce the appearance of sun damage, thinning skin (Fraxel laser), and loss of volume (Radiesse). Skin resurfacing procedures may also decrease the risk of non-melanoma cancers from developing.(4.) In addition to these treatments, Male Hand Rejuvenation can combine a number of other skin revitalization technologies for healthier-looking hands.
Focus on Revitalizing Masculinity
Neograft Hair Transplant
Follicular unit hair transplantation is on the cutting edge of male hair restoration. A Neograft procedure removes groups of hair follicles at the root in a process known as Follicular Unit Extraction (FUE) and repositions them in areas where hair is thinning (common targeted areas include between the forehead, temples, crown and coronal suture) for a more youthful appearance.
Coolsculpting for Men
Nonsurgical body sculpting uses a non-invasive technology that freezes fat cells, resulting in the body removing them naturally over time. This produces noticeable results for patients with exercise-resistant areas of fat. Coolsculpting for Men is the perfect addition to a CEO Makeover to eliminate stubborn fat with minimal downtime.
Male Skincare
Maintaining a handsome visage is important to project self-assuredness. A well-rounded skincare treatment plan is the key to a fresher-looking face. Using chemical peels, laser technology and light technology, you can reduce the appearance of:
Large pores
Sun damage
Uneven skin tone
Scarring
Loose skin
Deep lines and wrinkles
Red veins and facial flushing
A customized skincare regimen is just one of the premium services Dr. Kormeili offers to her patients in Santa Monica and Los Angeles. Discover the myriad combinations of treatments for your professional CEO Makeover today and reap the aesthetic rewards of your informed choices.
For the Female CEO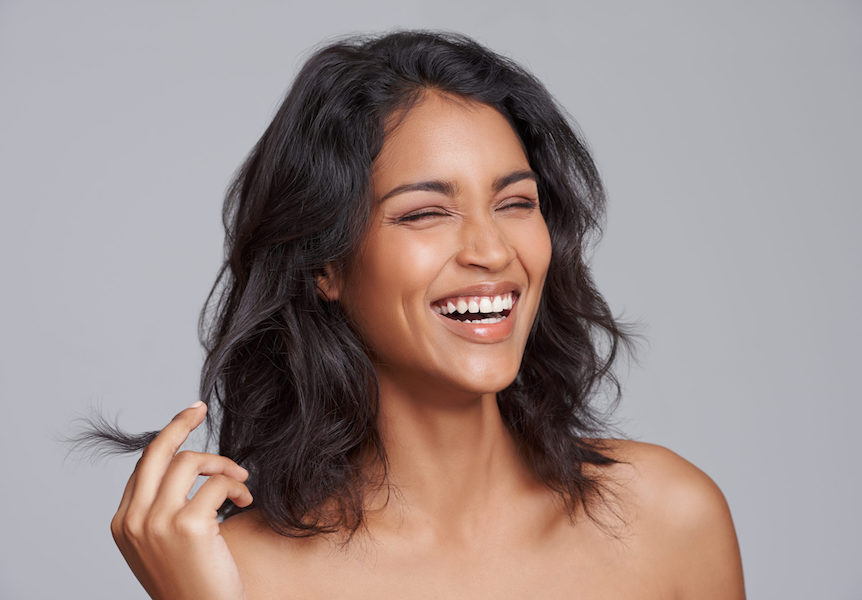 As a professional woman herself, Dr. Komeili knows firsthand the power of femininity, grace and elegance. Timeless beauty is something we all aspire to maintain, and a CEO Makeover is a choice that yields outstanding results. To reward yourself for your tireless efforts at work, we present a hand-picked list of treatments for stylish women who want more from their cosmetic procedure.
Reinvigorated Complexion
IPL Photorejuvenation
Intense Pulsed Light (IPL) Photofacial treatment corrects brown and red spots and other skin tone irregularities on the face and body. In addition, this procedure can reduce the visible signs of sun damage and UV light defacement from other sources such as sun showers and tanning beds.
Laser Therapy
With a variety of laser treatments for a number of areas of the body, patients wishing to improve skin coloration, remove undesirable hair, and reduce wrinkles and fine lines are spoiled for choice. Targeted Fraxel Laser Therapy results in a smoother, tightened skin feel, focusing on common age-affected areas in women such as the face, neck, and chest. Meanwhile, if hormonal changes due to menopause are causing unwanted hair to appear, you may consider Laser Hair Removal in your CEO makeover to permanently remove hair from the chin, cheeks, arms, and elsewhere on the body.
Lip Augmentation
Focused Lip Augmentation treatment creates a fuller, more youthful aesthetic by plumping and smoothing the lips and reducing the appearance of wrinkles around the mouth. This minimally invasive option to revitalize and redefine aging lips is a must on your CEO Makeover wishlist.
Revitalized Facial Contour
Liquid Facelift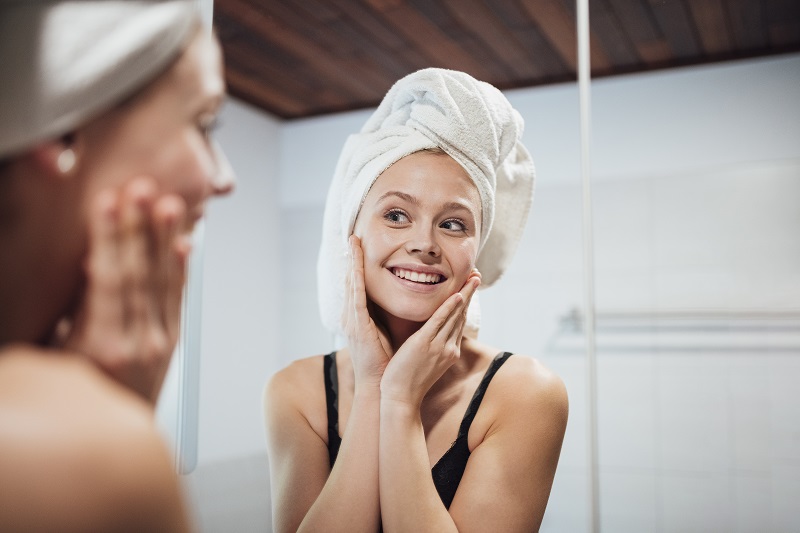 A nonsurgical procedure with Juvéderm or similar fillers return volume to the face and make your visage look younger and more radiant. Liquid Facelifts are a popular option  for patients who want a non-invasive cosmetic procedure with minimal discomfort and downtime. A Liquid Facelift can also be combined with facial contouring procedures for beautiful, natural-looking results.
Thread Lift
As an alternative to a liquid facelift, a Thread Lift procedure can be performed to improve skin laxity due to age-related collagen loss. A PDO thread lift procedure subtly alters the appearance of the face to tighten skin and restore your youthful appearance. A real benefit of a thread lift procedure is that, after your surgery, your sutures will dissolve, stimulating your body's natural production of supportive collagen fibers!
Revitalized Body
KOR Method
Dr. Kormeili's signature KOR treatments involve two stages of focused fat fighting. A non-surgical body contouring technique, the KOR Method eliminates exercise-resistant fat and actively builds muscle through a controlled cooling process, injectables and FDA-approved EMSCULPT muscle building.(5) Using HIFEM (High-Intensity Focused Electromagnetic) technology, EMSCULPT induces involuntary muscle contraction to help muscles adapt and transform, for a stronger, healthier-looking body.
Sclerotherapy
The Sclerotherapy process targets the unwanted appearance of spider veins in the legs and other places where unsightly red or purple veins can materialize. A solution is injected into the problematic vein, causing the structure to shrink, eventually being reabsorbed into the body and disappearing from view.
Hand Rejuvenation
For more delicate, younger-looking skin on the hands, a Hand Rejuvenation procedure reduces the appearance of sun damage, thinning skin, and loss of tissue volume with the use of Fraxel laser technology and Radiesse, as well as a number of other skin revitalization technologies.
For a complete list of procedures available to you, our website has a definitive list of options for your perusal.
A Personal Consultation with Dr. Kormelli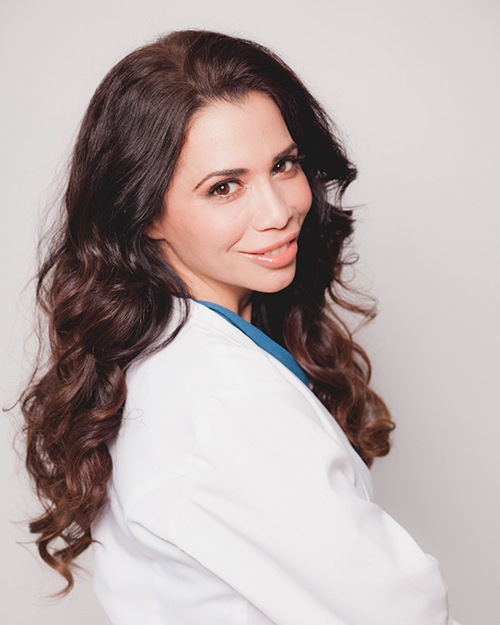 Dr. Kormeili extends her expert care and dermatological knowledge to every one of her patients to provide a first-class treatment experience. At your private consultation, you will discuss your aesthetic concerns and she will map a plan of action that is personalized to your needs. During your one-on-one session, you will be able to ask specific questions about the individual techniques used in every stage of the CEO makeover, so that your choices are optimized for your satisfaction.
To stay in the loop with the very latest in revitalizing skincare and transformative rejuvenation procedures, visit our blog to read more.
CEO Makeover: Impactful Results
Affording the time and careful effort to take care of oneself is vital to maintain a robust, healthy, and effective leadership. You make an impact in the lives of your clients, and we want to make a difference in yours! Colleagues and clients alike will be sure to notice your refreshed features and re-energized demeanor after your individualized cosmetic rejuvenation. With a combination of treatments focusing on revitalizing the face and body, the results of a CEO Makeover exude confidence and professionalism, ensuring that you are able to carry out your daily responsibilities with poise and self-assurance. 
Visit our media page to see Dr. Kormeili in action on national television.
FAQ
Which cosmetic procedure is best for me; surgical or nonsurgical?
Your dermatologist or licensed cosmetic surgeon will be able to assess your individual needs through thorough investigation at a personal consultation. During this meeting, you will be able to show your doctor your problematic areas for treatment, and they can then evaluate your needs and provide a suitable treatment plan.
Who can perform laser skin rejuvenation?
Only board-certified healthcare professionals such as dermatologists, other medical doctors, nurse practitioners and physician's assistants who are trained in laser therapy can perform laser skin rejuvenation.
How does NeoGraft hair transplantation work?
Unlike traditional hair transplants, NeoGraft technology harvests "units" of hair from one part of the scalp and transplants them into an area of treatment. This process is known as the Follicular Unit Extraction (FUE) method, which leaves hundreds of smaller scars when extracting the hair follicle instead of a large strip scar.
How long do dermal fillers last?
The length of time that dermal fillers last depends on a number of factors, including which area of the body is treated and the type of filler that is used. In today's cosmetic surgery market, there are many different filler products to choose from, with some lasting between 6 months and a year, and others as long as 2 to 5 years.
How do I get rid of liver spots?
Liver spots can be a result of sun damage or aging and appear as darker areas of skin in a number of areas of the body, including the temples and hands. They can be treated successfully with cosmetic procedures such as chemical peels, Fraxel laser technology, Intense Pulsed Light therapy (IPL), and cryotherapy.
Click To Make An Appointment
References
Jacono, A. A., Malone, M. H., & Lavin, T. J. (2016). Nonsurgical Facial Rejuvenation Procedures in Patients Under 50 Prior to Undergoing Facelift: Habits, Costs, and Results. Aesthetic Surgery Journal, sjw217. https://doi.org/10.1093/asj/sjw217
Holley, P. (2020, January 9). In Silicon Valley, some men say cosmetic procedures are essential to a career. Washington Post. Retrieved from https://www.washingtonpost.com/technology/2020/01/09/silicon-valley-some-men-say-cosmetic-procedures-are-essential-career/
Lifshitz, E. (2017, June 23). Confidence, Humility and the Effective CEO. Retrieved November 18, 2021, from Entrepreneur website: https://www.entrepreneur.com/article/296125
Hantash, B. M., Stewart, D. B., Cooper, Z. A., Rehmus, W. E., Koch, R. J., & Swetter, S. M. (2006). Facial Resurfacing for Nonmelanoma Skin Cancer Prophylaxis. Archives of Dermatology, 142(8), 976–982. https://doi.org/10.1001/archderm.142.8.976
Chasin, M., Chasin, M. D. M., procedures, M. founded R. T. C. for C. M. as a place where physicians specializing in cosmetic medicine could focus on helping empower patients to feel their most beautiful D. C. is world-renowned for his mastery of laser, Shows, H. B. F. on T., & Techniques, I. M. P. for H. A. I. (2018, August 21). Emsculpt®: First FDA-approved Treatment to Build Muscle, Burn Fat – MD.com. Retrieved November 18, 2021, from The MD.com Blog website: https://www.md.com/blog/emsculpt-fda-approved-treatment-to-build-muscle-burn-fat