Fraxel Laser Therapy
Conveniently located to serve the areas of Santa Monica and Los Angeles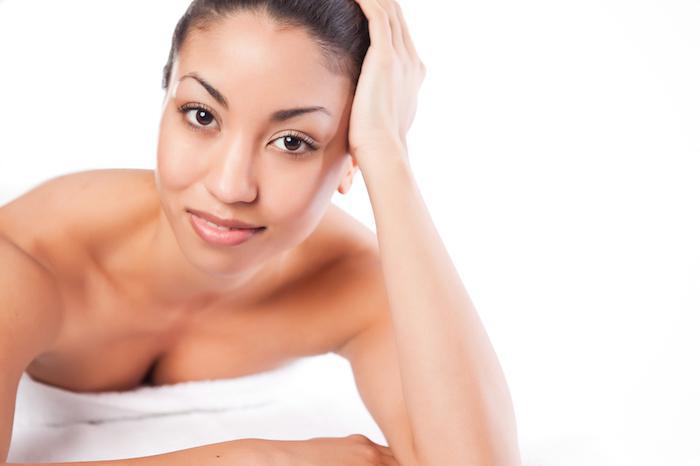 Fraxel is a unique laser because it has the ability to rejuvenate the skin in a non-invasive (vs old CO2 laser), effective fashion with minimal downtime to produce smoother skin and tighter skin. Fraxel can be an ideal treatment for skin rejuvenation of the sun damaged skin on the face, neck, and chest. In addition to skin rejuvenation, it can be used to improve scars, stretch marks, fine lines and wrinkles and age spots, a lot of goals in laser resurfacing technology.
Before and After Photos
About
By placing tiny columns of energy into the skin, the Fraxel promotes the body's natural healing response and development of new collagen to produce smoother skin, and tighter skin. The Fraxel laser is used fractionally treating a patient's skin in specific areas, while leaving some skin unaffected nearby, allowing for an easier and less invasive rejuvenation.
The net result is tighter skin, smoother skin, and more radiant skin. Fraxel laser therapy is the treatment of choice for treatment of enlarged pores or acne scars. Fraxel can also be combined with laser treatment for face dark spots, age spots or facial veins.
Treatment with the Fraxel laser begins by first using a numbing cream to make the procedure comfortable. Generally, three treatments are needed for great results. Because the process requires new collagen to form, maximum results take a few weeks to show. After each treatment, there is about a 1 week period of "downtime" where a patient may experience slight redness and discoloration in the skin while the skin is undergoing this healing and rejuvenation.
Fraxel was the original fractional skin resurfacing treatment that addresses both deep and superficial resurfacing. It has over 15+ YEARS of proven results in laser resurfacing.
Fraxel laser therapy, especially when combined with laser treatment for face dark spots or facial veins, does require expertise. The settings of Fraxel are calibrated based on the skin type of the patient (caution to ethnic skin!), and the underlying pathology is corrected. Fraxel settings for acne scars on a Caucasian patient are different from Fraxel settings on a Middle Eastern patient waning tighter skin. This is why savvy patients are never "looking for laser resurfacing near me!", but travel from all over the world to see Dr. Tanya Kormeili. Skin rejuvenation using Fraxel requires knowledge of how deep the pathology of the condition being treated is, and how much energy can the skin of the patient tolerate during each treatment; hence fractionating the laser treatments for minimal Fraxel recovery with maximum skin rejuvenation results. Fraxel and Ultherapy can be performed on the same day or can be done within a week of each other to minimize Fraxel recovery.
Procedure
Fraxel laser treatment is used for skin rejuvenation. It functions by stimulating the growth of new, healthy skin cells from the inside out.
The laser has two treatment components that can be used to treat anything from scars and pigmentation to large pores and wrinkles.
We use a special compounded numbing cream for around 60 minutes prior to treatment under occlusion. The Fraxel DUAL 1550/1927 procedure takes 20 to 25 minutes for a full face. It may feel like a slightly warm hot roller on your skin. Some patients may feel warm while others do not experience any sensation after the numbing cream. If you have received fillers before the laser treatment, you will be extra numb as most fillers contain lidocaine and aesthetic inside them!
Fraxel Laser is on-of-a-kind, non-ablative, fractional technology with more than 17 patent applications filed. It is considered a gold standard in dermatology, with clinically proven for efficacy and results, with over 50 published clinical studies. One of the highest volume fractional resurfacing devices on the market with over 1 million treatments performed successfully.
Fraxel Laser works by producing microscopic laser columns of energy that penetrate deep into your skin to expedite your body's own production of collagen. Since the laser treats only a fraction of tissue at a time, there is no damage to surrounding tissue, and the recovery is quick and easy.
Candidates
If you have sun damage, discoloration, large pores or wrinkles, you may benefit from Fraxel laser treatment. Fraxel laser treatments may also help with acne scarring, as well as surgical scarring. Schedule a consultation to learn if it's the right treatment for your skin type.
Fraxel is a great laser, but this treatment is not for everyone. Depending on your goals we can determine if you are a good candidate for treatment. Fraxel treatment improves tone, texture and radiance for aging, sun damaged or scarred skin. Fraxel is for people who want to look younger without dramatic changes or extended downtime. Fraxel laser does not improve redness or rosacea.
Recovery
Swelling usually lasts two to three days. Using ice for cooling and sleeping on two pillows definitely helps with minimizing the swelling! Less swelling is seen with "baby Fraxel" which is lighter laser treatments.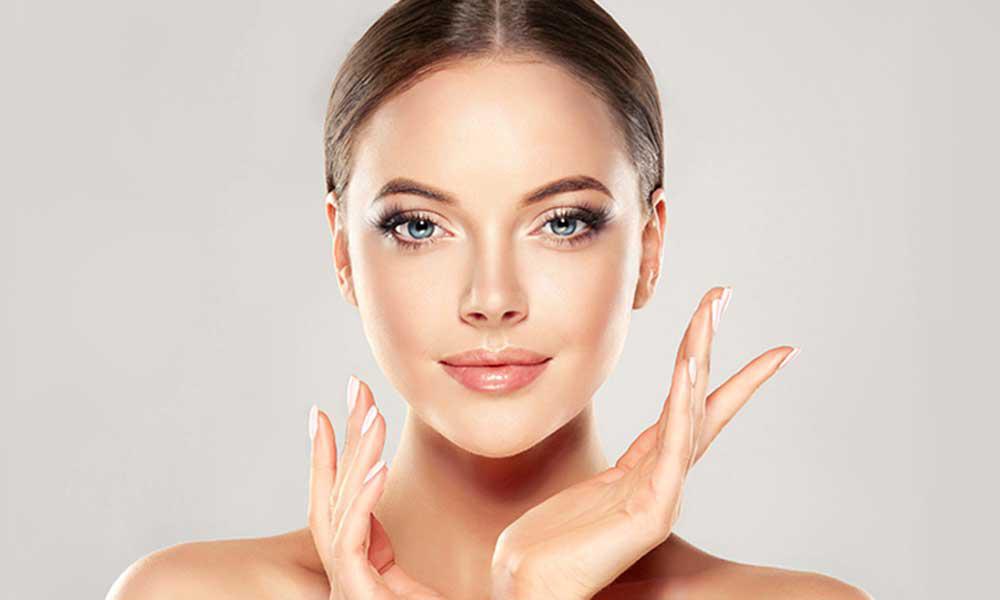 Try and sleep elevated on a few pillows the first night if possible. Apply cool compresses, but never direct ice until the redness is resolved. Avoid UV exposure, any harsh chemicals to your skin, or mechanical trauma. Additionally, don't use irritants such as Retin-A, Benzoyl Peroxide or any astringents. We will provide you with a kit that has skin care products as well as instructions for how to properly care for your skin after the treatment.
Absolutely no sun exposure for a week! Wear a broad-spectrum sunscreen of SPF 30 or higher. Use gentle skin care. Avoid any harsh chemicals or exfoliants until your skin is healed back to normal. This usually it takes about a week.
Results
Fraxel laser helps promote the production of your own collagen and, it takes up to three months to see the results from your first treatment. Depending on what condition we are treating and your expected results, you may need several treatments one month apart to achieve it your goals.
During a consultation, your skin condition, your skin type, your desired goals, and other modifying factors are taken into consideration to provide you a detailed and customized treatment plan.
The Fraxel laser stimulates the production of your body's own collagen. Therefore, the collagen you make as a result of the stimulation of this laser is yours to keep forever. However, with age we constantly lose collagen creating a deficit. Therefore, it is imperative that we do procedures to stimulate the production of collagen, while modifying our lifestyle to reduce the oxidative damage to our skin.
Clinical studies suggest that on average, an effective treatment regimen is 3 to 5 sessions spaced about 2 to 4 weeks apart. Depending on what you are being treated for we will create a customized treatment plan to help you achieve those goals. Since Fraxel treatment involves rejuvenation of your own skin, it takes up to three months to see the full results of the first laser treatment!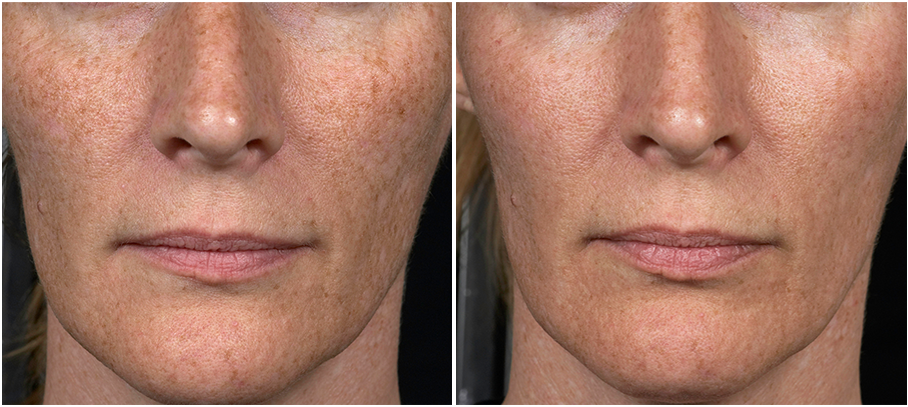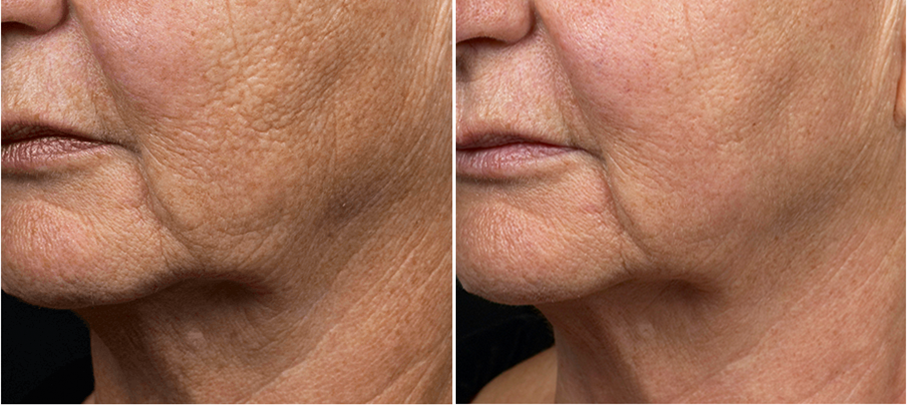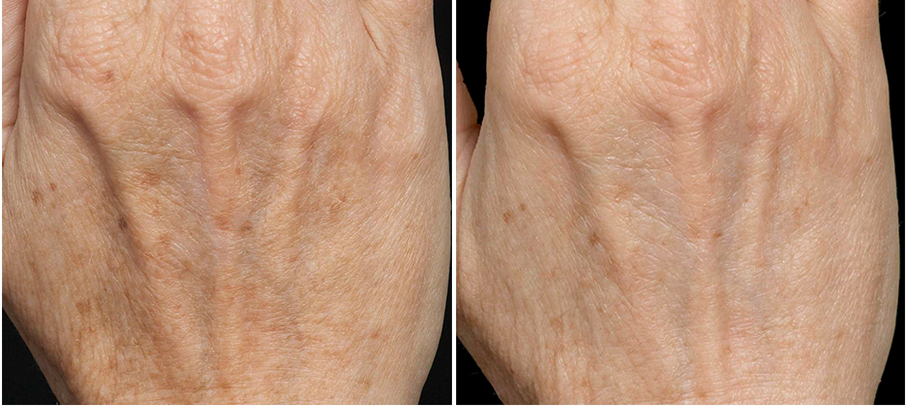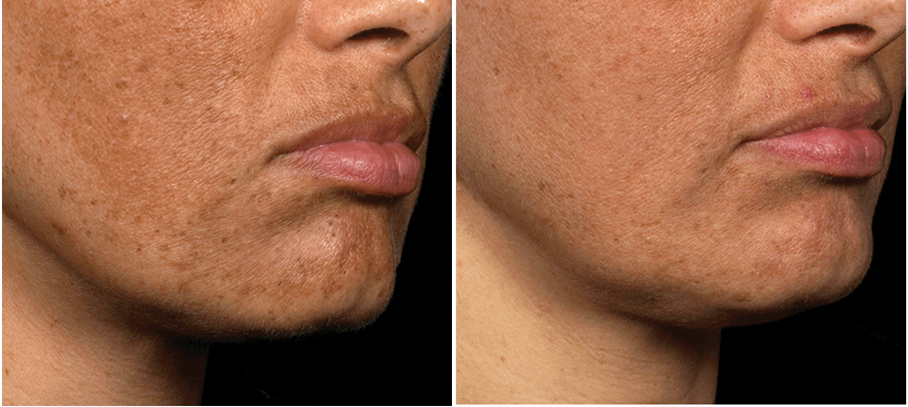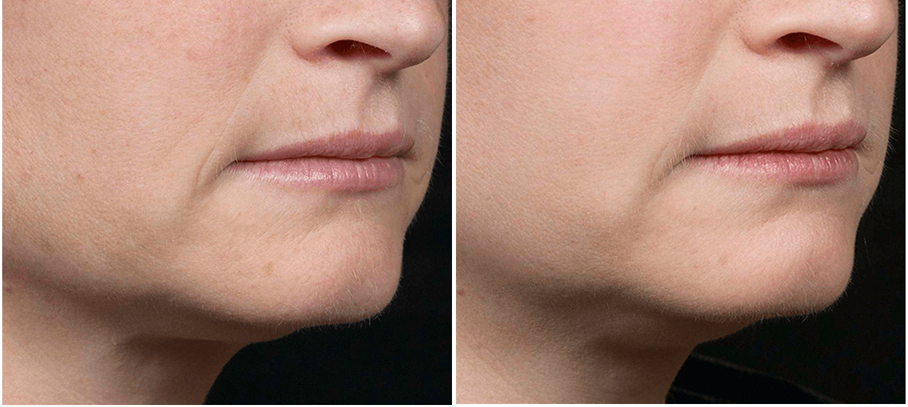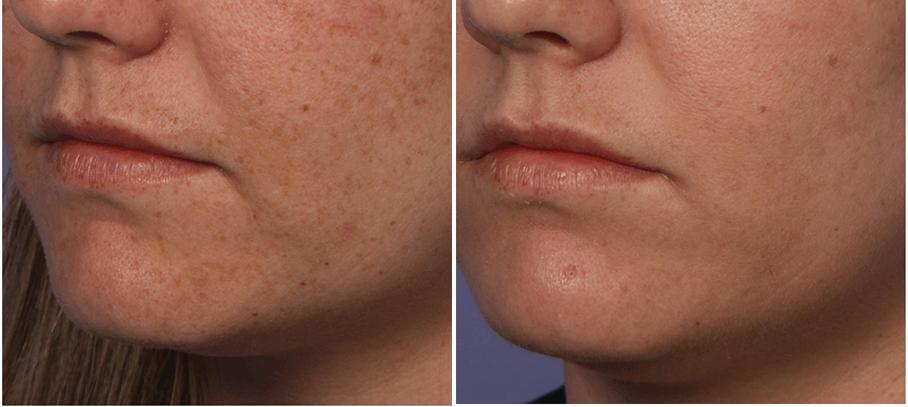 Fraxel Therapy Cost in Santa Monica, CA
Treatment pricing will vary depending on individual skin conditions and desired clinical outcomes. For example, acne scars and ethnic skin are a lot harder to treat than fine lines and wrinkles on young healthy skin.
FAQ
Does Fraxel laser hurt?
It can if we don't numb you! All kidding aside, we numb our patients with a specially formulated compounded numbing cream for up to one hour prior to treatment. Once your skin is numb, you can tolerate this treatment pretty comfortably even if we decide to use higher energy levels. Additionally, the laser has integrated cooling for patient comfort to make the procedure more comfortable.
How many Fraxel laser treatments do I have to do to see the benefits?
This is a really common question. It depends on what we are trying to treat, the age of your skin, ethnic and lifestyle factors, as well as the results you're hoping to accomplish. Based on these factors we will vary the treatment and the energy levels during each treatment. During our consultation we can discuss all your goals and come up with the best way to deliver the energy to your skin to produce the optimal results.
What is Fraxel laser used for?
Fraxel treats wrinkles, age spots, sun spots, melasma, actinic keratosis, skin resurfacing and scars. It is very Versatile and effective. There are over 50 medical publications, and over 1 million treatments using Fraxel laser on a variety of conditions on all skin types anywhere on the body.
What does Fraxel do for your skin?
Fraxel Laser Skin Resurfacing is an FDA-approved fractional laser technology designed to stimulate collagen production and hence rejuvenation!
Fraxel Laser helps restore your skin to by creating better tone and texture. Fraxel is used to make smaller pores, minimize unwanted brown spots, correct acne scars, and surgical scars, and reduce fine lines.
Is Fraxel covered by insurance?
One can only wish! Acne is considered a medical condition. However, insurance companies do not consider the scars left from acne a medical condition, but rather a cosmetic problem. Fortunately, we have many ways to try to achieve great results while keeping the patients' budget in mind!
How often should I do Fraxel?
You'll typically have three to five sessions of non-ablative fractional treatments, performed four weeks apart. Your skin's appearance and health will gradually improve over the next three months follow your treatment.
What You Can (And Can't) Do After Fraxel?
1. Do prop yourself up and sleep on two pillows.
2. Use ice packs on your skin for gentle cooling. Never use ice directly on your skin!
3. Stay out of the sun.
4. Apply high-quality sunscreen that is chemical free.
5. Don't use any harsh cleansers, exfoliants, chemical peels and any harsh chemicals.
6. Don't use irritants such as Retin-A, Benzoyl Peroxide or any astringents.
Can I wash my face after Fraxel laser?
Of course! You can even take showers and maintain proper hygiene. The key is to use gentle cleanser and to avoid any harsh chemicals or aggressive scrubbing. Treat your skin as if you were a newborn!
Can Fraxel damage your skin?
All lasers carry the risk of scarring, discoloration, and burning. This is why it is important to trust your dermatologist, and follow all proper precautions as advised! We take every measure to prepare your skin for the treatment and to promote the healing in a safe way. However, this laser is one of the safest lasers on the market in its class.
Does Fraxel work on acne scar?
Fraxel Laser is one of the best treatments for acne scars. It can be used alone, or in combination with PRP treatment to improve the scarring process. Fraxel laser helps with promoting the production of your own collagen, it can help repair the areas of damage on the skin from acne.
How long does Fraxel treatment take?
Before we perform the treatment, we have you numbing for at least one hour prior. This makes the treatment practically painless and very comfortable! The treatment can last about 20 to 30 minutes depending on how extensive of an area we are treating with the laser. We recommend that you bring work or entertainment to keep you busy during the time you are numbing. Also, bring a nice hat to wear after we apply the sunscreen to further provide you with some protection after the procedure.
Does Fraxel improve skin texture?
Absolutely! Fraxel laser can improve your overall texture and tone. It is also effective in reducing unwanted wrinkles, acne scars, sun spots and discoloration including melasma (the mask of pregnancy). Fraxel is commonly performed on the face, neck, chest and hands, but the treatment is safe anywhere on the body where rejuvenation is needed.
When can I exfoliate after Fraxel?
The simple answer is that once your skin is back to baseline, you can do any part of your normal skin care routine. Until then, we provide you with alternate skin care products that are gentle, as well as instructions for how to maintain your skin after. Usually within one week of treatment you can resume any kind of exfoliation treatment that you were accustomed to!
Can you exercise after Fraxel?
For most people within 24 hours they can resume all exercise. We usually recommend patients not to exercise aggressively the day of the treatment to avoid extra swelling! However, please avoid all saunas and hot tubs.
What does Fraxel do to your face?
Fraxel laser treatment helps with the rejuvenation of your face! Fraxel Laser Skin Resurfacing is an FDA-approved technology to help restore the health of your skin and achieve great tone and texture. As a result of performing Fraxel laser treatments, your skin will look smoother, fresher, and healthier!
Does Fraxel laser help acne?
Using a patented technology, Fraxel laser put fractionated columns of energy deep into the skin. This promotes opening of pores and clogged follicular structure that may be the culprit for your type of acne. Additionally, Fraxel laser can help with acne scars of various types. It creates smoother more flawless skin resulting in not having to wear make up for most women.
Is Fraxel laser safe for dark skin?
Yes! Fraxel laser treatment only puts tiny columns of energy into the skin, there is little chance of collateral damage to surrounding skin. This translates into safe and effective treatments for all skin types, including darker skin tones!
What is the difference between Fraxel 1550 and 1927?
There are two different wavelengths we use for Fraxel treatment; the 1927 and the 1550. The 1927 is used for treating pigmentation, brown spots, freckles and sun damage. The 1550 wavelength penetrates deeper into the skin to help build your own collagen. This is great for acne scars, large pores, wrinkles, and reversing the signs of aging. Fortunately, we can use both wavelengths together in the Fraxel Dual setting to create even better results!
How often do I do Fraxel for maintenance?
Depending on your goals you may wish to do 1-3 treatments of Fraxel on your face, neck and chest annually to promote rejuvenation.
Click To Make An Appointment