Acne & Acne Scarring
Conveniently located to serve the areas of Santa Monica and Los Angeles
Acne and acne scars are a common skin condition that affects tens of millions of adults. Fortunately, acne treatments have evolved over the years. Now, an experienced dermatologist can restore your lustrous skin and diminish acne scars.
Before & After
Refresh Your Complexion
Acne doesn't just affect teenagers. Millions of adults know how frustrating it is when you get a pimple the day before a big social or professional event. You might position yourself in dark corners for conversations or skip the event altogether. Acne can negatively affect our quality of life.[1] It can reduce our self-esteem and interfere with our ability to live the life we want to live. The best way to improve your acne and diminish acne scarring is to consult with Dr. Tanya Kormeili, a board-certified dermatologist and Clinical Professor of Dermatology at UCLA. She will help you refresh your complexion so you can confidently attend events with beautiful, glowing skin. When you're ready to discover how smooth and clear your skin can appear, contact Dr. Kormeili by calling our Santa Monica office at (310) 526-8301 or book a consultation online. To stay updated on the latest news in dermatology, follow our blog. You can also join our supportive community on Instagram where you can find news and patient updates.
About Acne Treatments in Santa Monica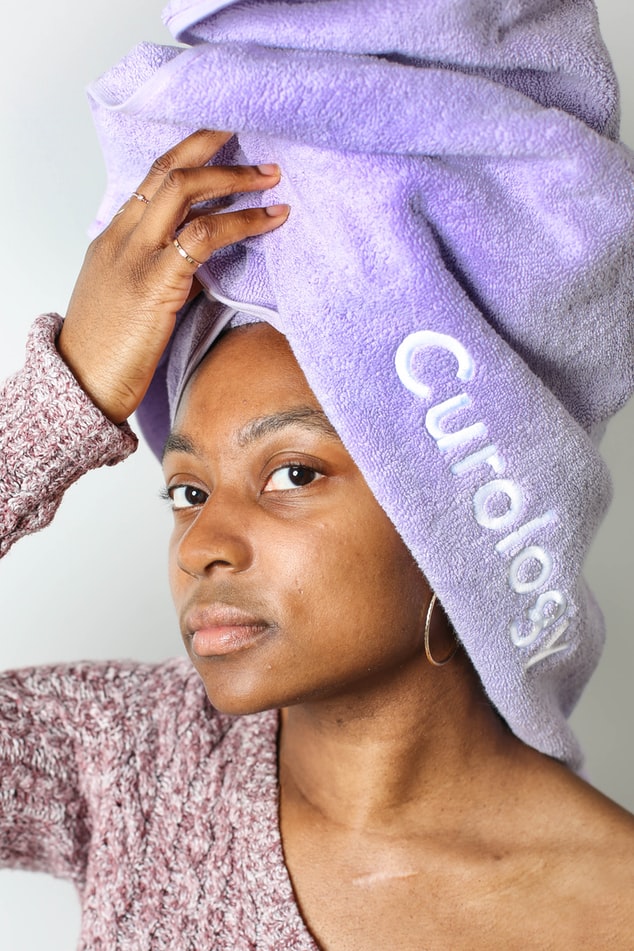 There are different types of acne that include cystic acne and simple acne vulgaris. Adult acne may be the result of hormonal changes or stress and might require prescription medication to effectively control. Determining the type of acne helps us devise an optimal treatment. The most effective acne treatments are always custom-tailored to each patient.[2]
Acne vulgaris is a chronic inflammatory condition that affects up to 80% of adolescents and many adults.[3] Acne vulgaris can result in back acne, a common problem that bothers many adults. Back acne can cause discoloration and scarring. Acne vulgaris, if not severe, can often be controlled with prescription-strength topical creams, chemical peels, and lasers, with no need for oral medication.
Cystic acne can cause severe scarring. Acne scars are among the hardest conditions to treat, and require different approaches for ethnic skin and skin tone.
When severe, however, acne vulgaris, cystic acne, and even adult acne requires oral medication along with chemical peels and lasers to show real improvement fast.
Back acne is tough to treat because it is hard to reach. Often, the use of chemical peels performed in our office, in addition to prescription medication, help clear back acne quickly and effectively. Sometimes a short course of antibiotics can control back acne.
How Does Acne Affect Ethnic Skin?
Dr. Kormeili is an expert on ethnic skin and various skin types. Dr. Kormeili cultivated a passion for understanding different cultures while living on three continents. She combines this passion with her passion for dermatology. As a result, she has mastered how to treat ethnic skin. Ethnic skin is more complex than just Fitzpatrick skin types. A patient from Ireland and one from the Middle East might both qualify as the same Fitzpatrick type but, in fact, they have very different nuances to their skin tone and texture. Dr. Kormeili customizes her treatments to each patient's unique physiology. Dr. Kormeili won a Listeners' Choice Award at the 2013 CallyWood Awards for an interview about different techniques to rejuvenate various types of ethnic skin.
Benefits of Acne Treatment
Improve complexion
Restore desirable skin tone and texture
Reduce scarring
Prevent mild acne developing into severe acne
Boost self-image and self-confidence
Why You Get Acne
Hormones (after puberty) drive your skin to produce more oil. This is why so many teens suffer from acne, as do women later in life (when it's known as Adult Onset Acne). The red bumps you see are inflammatory lesions of acne vulgaris. It occurs when the body reacts to the oily secretions from hair follicles called sebum.
Factors that Contribute to or Worsen Acne:
Hormones. Hormonal changes related to puberty, pregnancy, menopause, and using oral contraceptives affect sebum production.
Diet. Studies indicate that diets rich in processed foods may be a cause of acne
Stress. Stress can make acne worse.
Sweating. Especially under a helmet, hat, or bandana, sweating attracts bacteria and can occlude your pores.
Hair product. Make sure your hair products are alcohol-based. Oil-based hair products can lead to occlusion of your pores and cause acne.
Your Personal Consultation with Dr. Kormeili
Dr. Kormeili wants to help you be your best self. Many times, patients with acne or acne scars don't feel they look as good as they could. When considering acne treatment, it's important for you, as a patient, to feel comfortable with your physician. Dr. Kormeili treats her patients how she wants her family members to be treated by other doctors.
The best outcomes in aesthetic practices begin with excellent communication. You can expect honest communication from Dr. Kormeili. She will give you her informed opinion on which treatments might be effective and which treatments don't suit your situation. If she doesn't believe a treatment plan is extremely safe or effective for you, she will not recommend it. An initial skin examination, as part of your consultation, is crucial to find the most appropriate treatments for your acne.
Dr. Kormeili's philosophy focuses on enhancing every patient's natural beauty. She never wants her patients to look fake or "overdone." To achieve such stunning, natural results, she harnesses years of experience practicing cosmetic dermatology to match her patients with the best treatment options available for them. When you're ready to get the acne treatments to enhance your skin tone and texture, book a consultation with Dr. Kormeili online or call our Santa Monica office at (310) 526-8301.
Acne Treatments
Before we treat acne scars, we need to medically eradicate the acne! To hasten the process of clearing acne, whether adult acne, back acne, cystic acne, or simple acne vulgaris, and to decrease the toxicity of medications, we can use in-office procedures discussed below.
These treatments help clear acne and reduce the scarring from acne simultaneously.
Subcision
Acne scars differ in their appearance. Some are pitted, some rolled, some cratered and some are adhesions of the skin to the underlying tissue. Adhesions result from the inflammatory scarring process of acne.
Subcision is a minor surgical procedure used for releasing these adhesions that cause depressions in the skin. Subcision is performed using a special type of needle inserted through a tiny point in the skin. We can numb the area before the treatment. The adhesions are released and the skin is able to rise back up to the normal skin level, undoing the depressed appearance of the acne scar.
This needs careful professional training because careless insertion and movement of the needle can cause scarring, and leave the skin open for infection. If you are not happy with your skin due to acne scars, please give us a call at (310) 526-8301 to help you decide what modalities will work the best for your acne scars.
Results
Acne treatments have evolved over the years and now offer a reliable means of reducing acne and improving acne scars. The most successful acne treatments derive from customized treatment plans based on each individual's skin condition. Dr. Kormeili strives to achieve great improvements for every one of her patients. To preview your future results, feel free to read our reviews from our happy and healthy patients.
How Much Do Acne Treatments Cost in Los Angeles?
Acne treatments depend on numerous factors as mentioned above. An initial examination and assessment will illuminate what type of treatment will most benefit your situation. At the end of your consultation, Dr. Kormeili will provide you with transparent pricing on the procedure(s) discussed.
Click To Make An Appointment
FAQ
Will scars from acne go away with time?
Mild acne scars will usually go away after 3-6 months. If you've had acne scars for longer than that or the scars are noticeably severe, then additional treatment may be needed to reduce the scarring.
How can I reduce my acne scars at home?
For mild scars, some treatments can be applied at home. These include benzoyl peroxide, salicylic acid, antibiotics, and retinoids. There is no guarantee that these remedies will reduce or eliminate scarring. If you have persistent acne scars, you may want to come in for a consultation.
Is acne genetic?
To a degree, yes. Acne usually results from a combination of genetic, environmental, and hormonal factors. 
Will acne go away after pregnancy?
After birth, most women's progesterone levels will return to normal and hormonal acne will gradually disappear. Make sure you stay properly hydrated as dehydration can lead to acne in some patients. If acne or acne scars persist for more than 6 months after giving birth, you may need a consultation to determine the cause and treatment for acne. 
References
Magin, P., Adams, J., Heading, G., Pond, D., & Smith, W. (2006). Psychological sequelae of acne vulgaris: results of a qualitative study. Canadian family physician Medecin de famille canadien, 52(8), 978–979. PMID: 17273501
Fox, L., Csongradi, C., Aucamp, M., du Plessis, J., & Gerber, M. (2016). Treatment Modalities for Acne. Molecules (Basel, Switzerland), 21(8), 1063. https://doi.org/10.3390/molecules21081063
Tan, A. U., Schlosser, B. J., & Paller, A. S. (2017). A review of diagnosis and treatment of acne in adult female patients. International journal of women's dermatology, 4(2), 56–71. https://doi.org/10.1016/j.ijwd.2017.10.006