Ethnic Skin
Conveniently located to serve the areas of Santa Monica and Los Angeles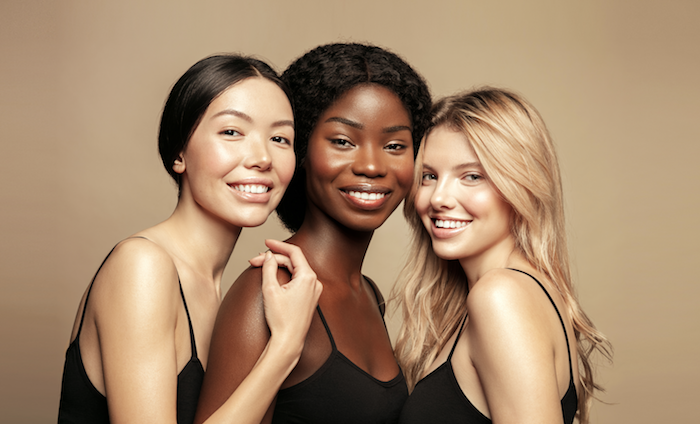 Our diversity is deserving of a more customized approach to dermatology. And YOU deserve special care and attention to the ethnic details that can and should make a difference in the treatment options that are discussed and offered to you.
Regardless of how pale you may feel you look, ethnicity plays a serious role in cosmetic dermatology. People of Asian, Latin, Middle Eastern, African American, Indian, American Indian and certain European backgrounds often react quite differently to the skin or hair treatments than a blond haired Scandinavian would, for example.
When it comes to treatment for acne and acne scarring, certain ethnic skin types leave behind dark spots (post-inflammatory hyperpigmentation), whereas others have white spots (post-inflammatory hypopigmentation) or red marks (erythema and telangiectasia). Therefore, treatment of acne scarring requires proper intervention for all skin types based on their ethnic susceptibilities. Treating these marks, therefore, will require careful planning and the correct choice of modalities that minimize risk to the skin such as the choice of Chemical Peels, or lasers. Even a simple treatment of milia in black skin can lead to discoloration!
Dr. Tanya Kormeili is known for her expertise in managing ethnic skin of all types, and her passion for helping people of diverse ethnic backgrounds to find the right skin care for them.
Additionally, our ethnic makeup influences are bone structure and anatomical ratios in facial cosmetic subunits. When it comes to dermal fillers and Botox for example, as in the case of Facial Contouring, these ratios must be observed to avoid creating the "fake synthetic look!"
During a dermatology consultation appointment at her Santa Monica office, Dr. Tanya Kormeili will carefully evaluate your health and beauty concerns and take the special needs of your ethnic skin into consideration as she designs the best program or assists you in selecting the best dermatological solutions for you.
Click To Make An Appointment