Botox
Conveniently located to serve the areas of Santa Monica and Los Angeles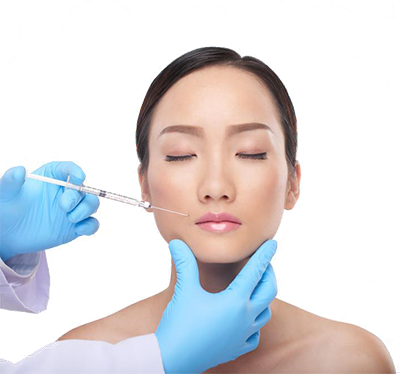 The molecules of Botox work to stop the communication between muscles and the nerves causing them to over contract. When we make facial movements for example, the muscles are causing the skin to wrinkle, frown and leave permanent lines.
After the injections, it takes a few days to 2 weeks to get the final result. There is really no down-time, while bruising may take place that takes a few days to resolve. It lasts 3-6 months and during this time, the skin has a chance to heal without the pressure from the underlying muscles.
Before & After Photos
Botox can be used to treat frown lines, forehead lines or those lines around the eyes called crowsfeet. It can also be used to correct smoker's lines around the mouth, gummy smiles or downward angles of the mouth.
With proper consultation and treatment, Botox can be a great addition to the rejuvenation regimen.