Botox
Conveniently located to serve the areas of Santa Monica and Los Angeles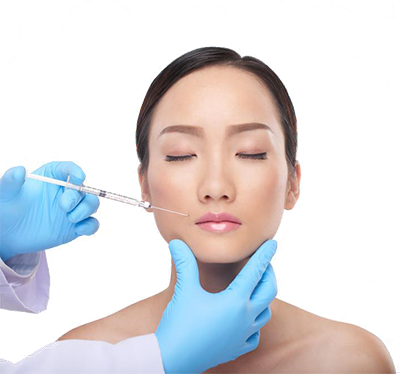 Botox is a neuromodulator that smooths and prevents facial wrinkles. With a skilled hand of a Board Certified Dermatologist, patients retain natural facial expressions while rejuvenating their facial features.
Refresh Your Appearance and Your Mood
Our face is one of the first places to show signs of aging. Even with a healthy diet, attention to skin care, and avoiding excessive sun exposure, time will eventually etch wrinkles and fine lines on our face. With injectables such as Botox, we can live our best lives without looking our age.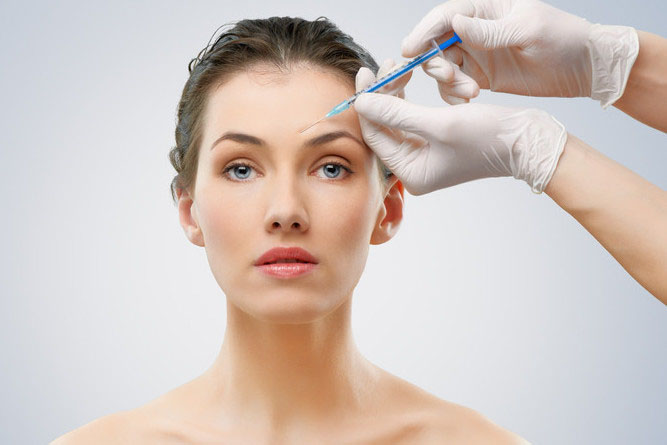 Botox can treat frown lines, forehead lines, or those lines around the eyes called crow's feet. Careful injections can also correct smoker's lines around the mouth, gummy smiles, or downward corners of the mouth that produce a frown. Botox is a great tool for facial contouring because it can revitalize a variety of facial features.
Dr. Kormeili takes a skilled and artistic approach to facial rejuvenation. Everyone's face has different contours. To subtly recontour a patient's face to look more fresh and vibrant, Dr. Kormeili performs injections like a sculptor. She constantly views the face from different points of view to bring to life your ideal vision of how you want to look.
About Botox in Santa Monica
Botox is a neuroprotein that comes from the bacteria Clostridium botulinum. Used in the 1980s to treat facial tics and cross-eyed babies, plastic surgeon Richard Clark discovered that the botulinum neuromodulator could be used to smooth wrinkles on the forehead and prevent new wrinkles from forming.[1][2]
How Does Botox Work?
When we make facial movements, for example, the muscle contractions cause the skin to form lines. Over time, these repeated muscle contractions leave permanent creases and wrinkles. The molecules of Botox prevent the release of the neurotransmitter, acetylcholine which stops the communication between muscles and the nerves that cause them to over contract. With the precise use of neuromodulators, the skin can heal itself without muscle tension causing lines and wrinkles.
Before and After Photos
Benefits
Smooths wrinkles
Prevents new wrinkle formation
Rejuvenates facial appearance
Subtly recontours facial features
Experience minimal discomfort
Works well with dermal fillers and other injectables like Kybella
Easy to customize treatments
Botox can produce natural-looking results when performed by an experienced board-certified dermatologist who understands how symmetry affects the perception of beauty and how every patient's anatomy is different. Unnatural results or "overdone" looks are the result of practitioners that either lack the knowledge or don't take the time to pay attention to details.
Eligible Candidates
Ideal candidates for Botox are in good health and have wrinkles or fine lines that result from muscle contractions. If you are unsure whether or not your facial lines can be treated with Botox, Dr. Kormeili can help. If your wrinkles cannot be treated by Botox, Dr. Kormeili will make alternative recommendations better suited for your unique anatomy and physiology.
Your Personal Consultation with Dr. Kormeili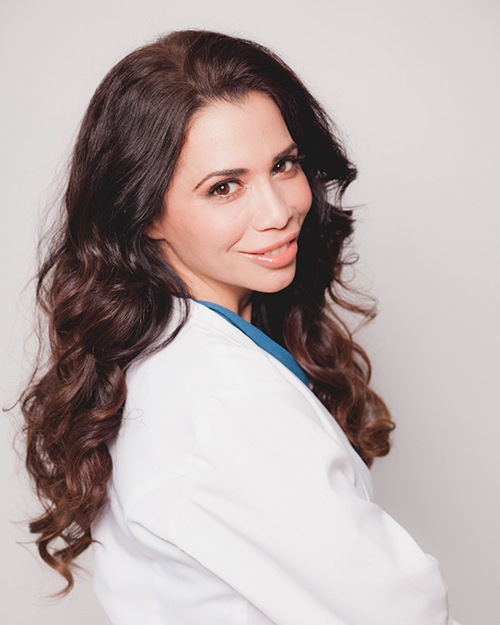 Dr. Kormeili treats all her patients like family members, not nameless customers. She seeks to establish a rapport with every patient. During your consultation, she will listen to your goals, assess your skin care history, and conduct an initial examination. By learning about each patient's unique aesthetic journey, Dr. Kormeili can craft a treatment plan custom-tailored to each individual.
Dr. Kormeili is a board-certified dermatologist and a Fellow of the American Academy of Dermatology. A recognized expert in her field, she also serves as a Clinical Professor of Dermatology at UCLA's Geffen School of Medicine. Her dermatological research on a variety of topics is widely cited in peer-reviewed medical journals.[3][4][5] She maintains the same attention to detail that she demonstrated in her dermatological research at her private practice. When you're ready to discover the difference that an expert dermatologist can make for facial revitalization and beautification, call Dr. Kormeili in Santa Monica at (310) 526-8301. If it's easier for you, book an appointment online. Join our supportive community by following Dr. Kormeili on Instagram.
Easy Preparation
Don't drink alcohol, take pain killers, or use herbal supplements for at least 24 hours before your Botox session. If you have any questions about supplements or medication you're taking, ask Dr. Kormeili during your consultation and she can provide you with personal instructions.
Beauty is Dynamic: Dr. Kormeili's Injection Philosophy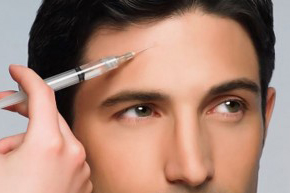 Dr. Kormeili performs dynamic injections. This means she takes the time to perform injections while you make facial expressions. When living life, your face never sits completely static. Instead, our faces constantly move as we form facial expressions, talk, or simply look around. With the dynamic injection method, Dr. Kormeili can determine exactly how the Botox injections will affect our faces when in motion, not just in a static pose. This attention to detail is what sets Dr. Kormeili apart from other Botox providers.
Dr. Kormeili doesn't perform the same procedure on each side of the face, but rather, she views the patient's face from different angles. By observing the face this way, she can more effectively resolve natural asymmetries. Everyone's face is different. By making small refinements based on a patient's anatomy, Dr. Kormeili can achieve stunning, customized results.
Aftercare
Aftercare is simple. First, stay upright for three hours after the procedure. You want to let the Botox settle, and lying down in the first 3 hours will risk the Botox settling properly. Don't touch the face during this time either. If you have an itch, resist scratching it.
Beyond those simple instructions, there is no real downtime. Any bruising that may occur usually takes a few days to resolve by itself. Follow any additional instructions the medical staff provides you to protect your results and aid in healing.
Celebrate Your Results
After the injections, it takes a few days to 2 weeks to get the final result. Results last 3-6 months. During this time, the skin has a chance to relax without the pressure from the underlying muscles. Botox has proven itself as a safe and highly effective treatment.[6] Dr. Kormeili focuses on her patients retaining natural-looking facial expressions while benefiting from neuromodulators.
"I used to get Botox with someone else and was never quite happy. I always looked super frozen and not natural. Once, I got Botox with Dr. Kormeili, I was amazed. What a difference it made. I am constantly being asked by people, 'What did you do? You are glowing!' And yet I look super natural and no one can point out, including my family, that I've done Botox."

– A.K., Los Angeles
Complementary and Alternative Procedures
Botox is a great teammate for facial rejuvenation and beautification because it plays so well with other treatments. Not all wrinkles are caused by muscle contractions. While Botox and neuromodulators are wonderful at smoothing wrinkles from muscle contraction, they can't treat wrinkles that arise from other factors such as sun damage. To treat sun damage and other resting wrinkles, laser and light treatments work well. Depending on the individual, Dr. Kormeili may recommend an IPL photofacial or Fraxel laser therapy.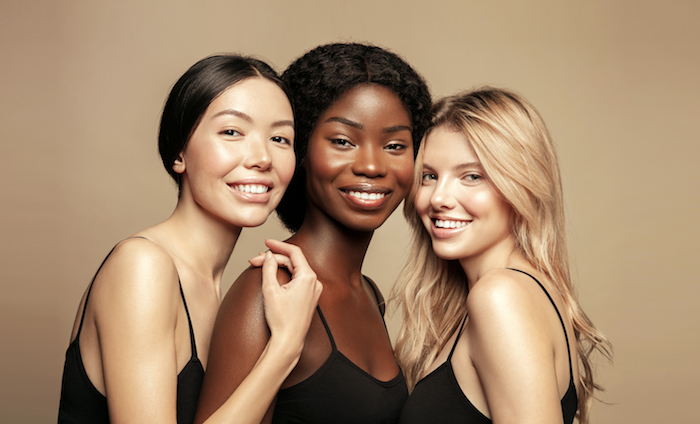 If you want to restore skin elasticity, then Thermage treatments might be best suited for you. If it's red spots and uneven pigmentation that you want to eliminate, Dr. Kormeili might advise Vbeam laser treatments.
If you are looking to restore facial volume or enhance your facial contours, Dr. Kormeili is an expert at customizing dermal filler injections for each individual. Depending on the location on your face and what precise effect a patient wants, Dr. Kormeili will select from her toolbox of fillers that include Juvederm, Radiesse, and Restylane. For longer-lasting results, she may recommend Sculptra. For targeted contouring of the neck, Kybella serves as a wonderful tool for focused fat reduction. Whether you are looking for facial rejuvenation or glamorous transformation, Dr. Kormeili will employ her aesthetic expertise to help you achieve your goals.
How Much Does Botox Cost in Santa Monica?
Dr. Kormeili customizes her Botox treatments for every individual. After she gets to know you and hears your goals during your consultation, she can provide you with accurate pricing for your treatment options.
FAQ
Is Botox permanent?
Botox injections are not permanent so it offers long-lasting but reversible effects. If you've had subpar Botox injections in the past, Dr. Kormeili can correct the mistakes in a few months. Most patients' results last between 3-6 months, although some individuals may experience longer or shorter durations.
How old do I have to be for Botox treatments?
The FDA approves Botox for patients 18 and older. Our youngest patients are typically in their late 20s and range to senior citizens.
References
Clark RP, Berris CE. (1989). Botulinum toxin: a treatment for facial asymmetry caused by facial nerve paralysis. Plast Reconstr Surg. Aug;84(2):353-5. PMID: 2748749
Carruthers JD, Carruthers JA. (1992). Treatment of glabellar frown lines with C. botulinum-A exotoxin. J Dermatol Surg Oncol. Jan;18(1):17-21. doi: 10.1111/j.1524-4725.1992.tb03295.x
Wu, J. J., Weinstein, G. D., Kricorian, G. J., Kormeili, T., & McCullough, J. L. (2007). Topical kinetin 0.1% lotion for improving the signs and symptoms of rosacea. Clinical and Experimental Dermatology, 32(6), 693–695. https://doi.org/10.1111/j.1365-2230.2007.02513.x
Yamauchi, P. S., Rizk, D., Kormeili, T., Patnaik, R., & Lowe, N. J. (2003). Current systemic therapies for psoriasis: Where are we now? Journal of the American Academy of Dermatology, 49(2), 66-77. doi:10.1016/mjd.2003.550
Kormeili, T., Yamauchi, P. S., & Lowe, N. J. (2004). Topical photodynamic therapy in clinical dermatology. British Journal of Dermatology. https://doi.org/10.1111/j.1365-2133.2004.05940.x
Satriyasa B. K. (2019). Botulinum toxin (Botox) A for reducing the appearance of facial wrinkles: a literature review of clinical use and pharmacological aspect. Clinical, Cosmetic and Investigational Dermatology, 12, 223–228. https://doi.org/10.2147/CCID.S202919