EMSCULPT
Conveniently located to serve the areas of Santa Monica and Los Angeles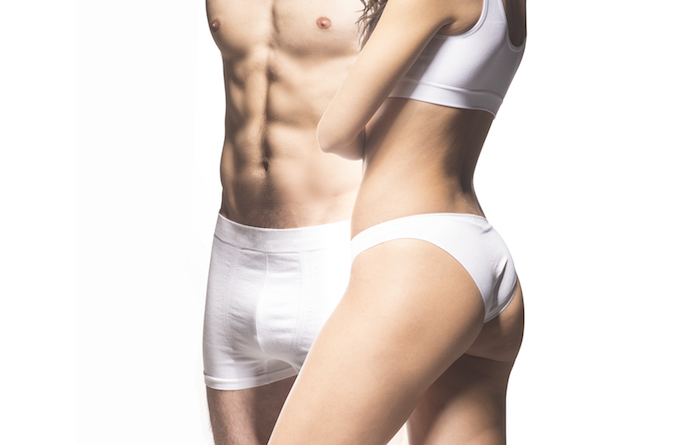 EMSCULPT is a revolutionary new treatment that used HIFEM (High Intensity Focused Electromagnetic) technology to induce muscle growth in the treatment areas. It's the first FDA-cleared energy device approved to burn fat and build muscle mass.
About
The energy is delivered non-invasively causing your muscles to contract. These strong muscular contractions lead to both loss of fat, as well as increase in the muscle growth in the area. This technology has been used abroad to administer physiotherapy for those needing to strengthen certain muscle groups. In fact, each treatment with EMSCULPT causes 20,000 powerful muscle contractions, beyond what anyone can accomplish on their own in any work-out session. The device has a built-in release for the lactic acid from the muscles to prevent pain and soreness from the treatment.
Your body will begin to eliminate fat and build muscle as a result of these strong contractions, beyond what is possible through physical training. This results in better muscle tone and enhanced fat metabolism post treatment.
Before & After Photos
Benefits
Non-invasive
No down-time
No anesthesia
Safe for all skin types
Efficient with only 30 minutes of treatment time
Non-Thermal
Non-ionizing
No Radiation
Clinically tested: Average of 16% muscle increase with an average of 19% fat reduction
EMSCULPT vs. CoolSculpting
When it comes to gaining muscle, EMSCULPT is the best treatment. It has the added benefit of losing fat. However, true body contouring may require tightening and losing significant pockets of fat that is best accomplished through CoolSculpting. During the consultation, we can determine what is the best course of treatment to get you the results you are looking for.
Areas of Concern
Butt lifting and tightening (Saggy butt treatment)
Abdominal muscle strengthening
Post-partum diastasis recti (stretching of the muscles to separation as a result of pregnancy)
Inner thighs strengthening
Biceps muscles strengthening
Triceps muscles strengthening
Calf muscle strengthening
Candidates
A good candidate is one who wishes to achieve tone for their abdomen, thighs and/or buttocks as an enhancement to a healthy lifestyle.
Who is Not a Candidate for Treatment?
Not suitable for patients with metal implants
Not suitable for women with metal IUDs
Recovery & Results
There is no downtime from an EMSCULPT treatment. The EMSCULPT machine has a built-in mechanism to dimish the effects of the lactic acid released from the muscle contractions. Most patients are very comfortable immediately after treatment.
You body will begin to make new muscles after each treatment that is roughly equivalent to 20,000 contractions. You will see improvement as early as 1 month. Clinical trials have shown an 16% increase in muscle tone are achieved with 4 sessions, received within 2 weeks. The study also showed a 19% fat reduction with these treatments in the area.
Complimentary Procedures
Buttocks: The EMSCULPT produces increased tone and firming of the actual gluteal muscles. It is often pared up with Sculptra for butt volumization and CoolSculpting for eliminating the unwanted fat under the butt or around the thighs.
Abdomen: The EMSCULPT produces increased tone and firming of the actual abdominal muscles. The laxity of the skin above can be corrected with Ultherapy or various lasers to induce tightening. Additional pockets of fat can be eliminated with CoolSculpting for best results.
EMSCULPT FAQs
Does EMSCULPT get rid of cellulite?
EMSCULPT uses HIFEM (High-Intensity Focused Electromagnetic) technology to induce muscle growth in the treatment areas. Areas of dimpling from cellulite are best treated using Sculptra.
How long does EMSCULPT last?
Muscle mass gained by EMSCULPT is subject to atrophy if it is not being stimulated. Because our body atrophies without stimulation, most patients exercise and do repeat treatments as maintenance.
Does EMSCULPT make you stronger?
EMSCULPT is an FDA-approved body contouring treatment that uses electromagnetic waves and a magnetic field to stimulate strong muscle contractions. On average patients had a 16% increase in muscle mass with a 19% fat reduction in the treatment area.
What does EMSCULPT feel like?
During EMSCULPT you are laying on a treatment bed and the applicator will be placed on the treatment area for 30 minutes. You will feel strong contractions but it is not painful. It is non-invasive and does not require anesthesia or pain meds.
How long does an EMSCULPT session take?
One EMSCULPT area takes 30 minutes.
How do I get ready for EMSCULPT?
You show up! Then you can return to your normal daily activities!