Aesthetician Services
Conveniently located to serve the areas of Santa Monica and Los Angeles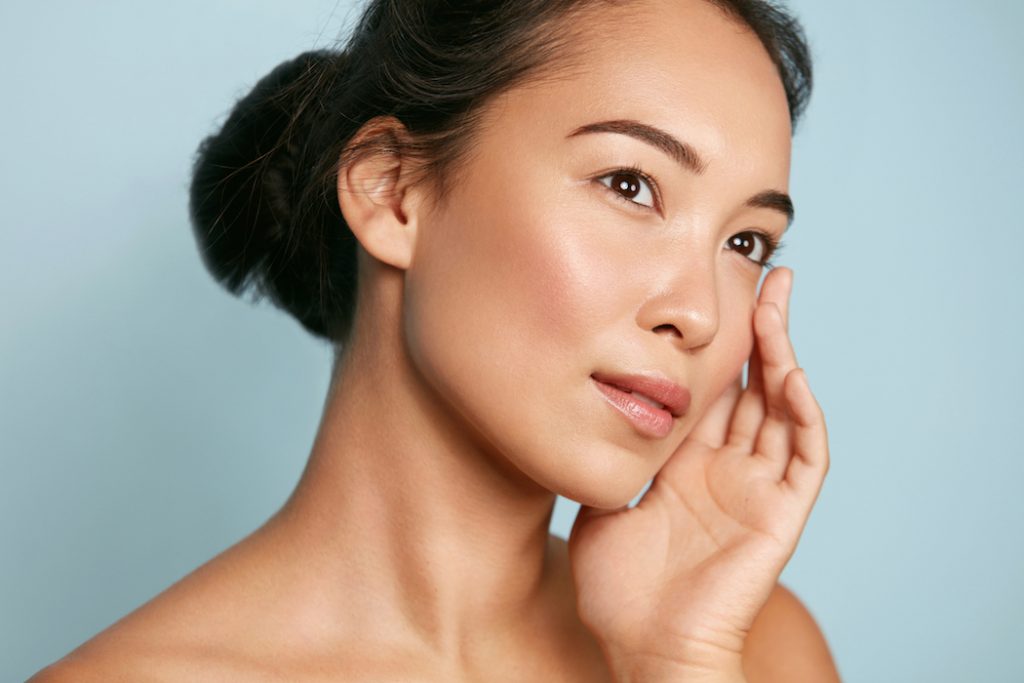 An aesthetician is a skincare professional who specializes in providing various cosmetic treatments and services related to skincare and beauty. Aestheticians are trained and licensed to perform a wide range of non-medical procedures and therapies that enhance the appearance and health of a person's skin. They work in various settings, including spas, beauty salons, dermatology clinics, and wellness centers.
---
Medical Aestheticians offer services such as facials, chemical peels, microdermabrasion, as well as skincare consultations, under the supervision and training of a dermatologist.
During your aesthetician visit, you can expect to have an assessment of your skin and treatments rendered for the type of condition you are concerned about. Our aesthetician will provide your with personalized skincare routine. Additionally, our aesthetician will call out any growths or medical conditions that will benefit from dermatological evaluation by a Board Certified Dermatologist, such as Dr. Kormeili.
What Are Medical Facials?
Medical facials, also known as clinical facials or medi-facials, are a specialized skincare treatment offered by trained professionals in dermatology and medical spas. Unlike traditional spa facials, medical facials are tailored to your individual skin concerns and are performed using medical-grade products and advanced techniques.
The Benefits of Medical Facials:
Customized Treatment: One of the primary advantages of medical facials is their customization. Your skincare professional will assess your skin type and specific concerns to create a personalized treatment plan. Whether you're dealing with acne, aging, pigmentation, or other issues, the facial can be adjusted to address your unique needs.
Deep Cleansing: Medical facials go beyond superficial cleansing. They involve a thorough cleansing process that clears out clogged pores, removes dead skin cells, and eliminates excess oil, helping to prevent breakouts and improve overall skin texture.
Anti-Aging Effects: Medical facials often incorporate advanced anti-aging techniques like microdermabrasion, chemical peels, and laser therapies. These treatments stimulate collagen production, reduce fine lines and wrinkles, and improve skin elasticity for a more youthful appearance.
Acne Management: For those struggling with acne or acne scars, medical facials can be a game-changer. They can help reduce inflammation, unclog pores, and fade acne marks, leading to clearer, smoother skin over time.
Skin Rejuvenation: Medical facials can revitalize dull and tired-looking skin. By promoting cell turnover and increasing blood circulation, they leave your complexion looking refreshed and radiant.
Minimal Downtime: Unlike some more invasive procedures, medical facials typically have minimal downtime. You may experience some redness or mild peeling, but you can usually resume your daily activities shortly after the treatment.
Expert Care: Medical facials are performed by trained professionals who understand the intricacies of skin health. They can recommend the right products and follow-up treatments to maintain and enhance your results.
Unlocking Radiance with Dermablading:
Dermablading, also known as dermaplaning, is a popular add-on procedure often combined with medical facials for even more outstanding results. This non-invasive treatment involves gently scraping away the top layer of dead skin cells and peach fuzz using a surgical blade. Here's why you should consider dermablading:
Smooth Skin Texture: Dermablading instantly reveals smoother, softer skin by removing the buildup of dead skin cells and fine hair.
Enhanced Product Absorption: With the outermost barrier removed, your skincare products can penetrate more deeply, making them more effective.
Flawless Makeup Application: Makeup glides on effortlessly, giving you a flawless finish and reducing the appearance of makeup settling into fine lines and peach fuzz.
Radiant Glow: The exfoliation and removal of hair can leave your skin looking radiant and luminous.
OUR SIGNATURE FACIALS:
VITALITY MEDICAL FACIAL– Ideal for Melasma, Hyperpigmentation, Lack Luster skin
CLARIFYING MEDICAL FACIAL-Ideal for Acne Prone skin
REJUVENATING MEDICAL FACIAL-Ideal for Dry, Lack Luster, Wrinkles, Loss of Elasticity
INTEGRITY MEDICAL FACIAL-Ideal for Sensitive and Reactive skin