Laser Hair Removal
Conveniently located to serve the areas of Santa Monica and Los Angeles
Laser hair removal is an innovative and time-tested solution to unwanted hair growth. Whether you struggle with unsightly locks on your arms, face, legs, or elsewhere, you want those hairs to be gone for good.
Dr. Tanya Kormeili is a board-certified dermatologist who proudly serves the needs of Los Angeles, Santa Monica, Southern California, and beyond. Under her esteemed leadership, the Derm & Rejuvenation Institute is lighting the way to a more brilliant you, one beam at a time. To learn how laser hair removal can replenish your look, contact us online or call (310) 526-8301.
Laser Hair Removal in Santa Monica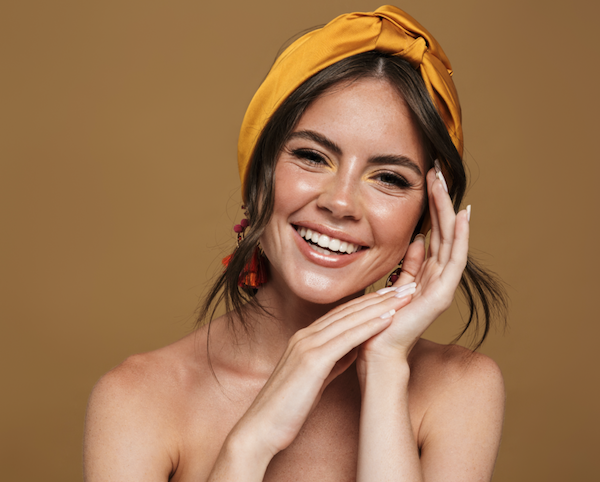 Laser treatment is fantastic for the removal of unwanted hair. Since Dr. Kormeili is headquartered in Santa Monica, bikini laser hair removal is very popular in our practice. The bikini zone can be very sensitive, so we strive to make the hair removal procedure comfortable and courteous. What makes our laser hair removal relatively pain-free is the quality of our professionally compounded numbing cream. Our considerate hair removal process also includes the ability to modulate the laser settings for maximum safety and satisfaction. After we treat the area, we will apply ice to quell any minor discomfort.
Laser hair removal has to be strong enough to actually kill off the unwanted hairs without burning the skin on top. Many commercially available lasers on the market are too weak. They may require dozens of treatments to actually eliminate the unwanted hairs. These laser hair removal devices are a huge waste of time and money given the sheer number of laser hair removal treatments you will need to achieve the ravishing results you will enjoy after laser treatment with Dr. Kormeili.
Can Light Hair Be Removed with Laser Treatments?
Laser hair removal works on the principle of photothermolysis.[1][2] The laser beam seeks out darker hues on the color spectrum, specifically dark follicles that contrast with the skin around it. For that reason, laser hair removal is especially effective at eradicating hairs that grow against a fair-skinned background. However, other factors influence the treatment process. For light hairs, electrolysis (electrolysis hair removal) is the only option. Therefore, it is wise to start that bikini laser hair removal (or on any other part of the body) BEFORE the hairs turn white and a patient is no longer a candidate for laser hair removal. Laser hair removal is most effective on those black upper lip and chin hairs before they turn white, when electrolysis becomes the only option.
Hair Removal for Men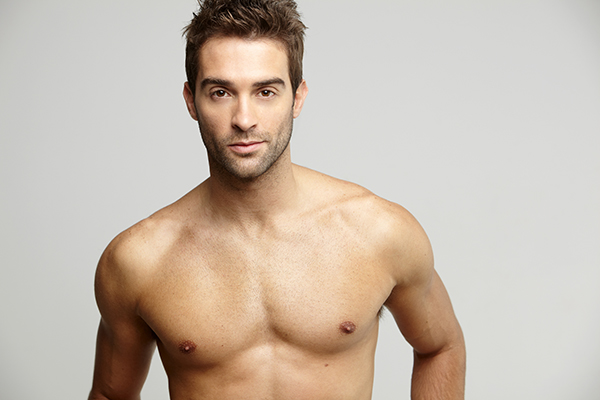 For men, laser hair removal usually involves the lower bearded neck area to reduce ingrown hairs. Men can also receive laser treatments on the chest, stomach, and back, or thin out the hairs on the shoulders and upper arms. Back hair removal is also a popular option for many of our male patients. In some areas, men do not want to have all the hair removed but instead want to decrease the hair density.
Hair Removal for Women
In women, laser treatment often involves the removal of facial hair as well as black hairs around the nipples, armpits, stomach, and legs. Bikini laser hair removal is a life changer for most women. You will be beach-ready, date ready and gym ready everyday at any given second without the hassle of shaving, the pain of waxing, and the misery of ingrown hairs.
The Life Cycle of Hair
It's worth knowing that, with laser hair removal, timing is everything. The hair has to be in the right stage of its growth cycle, known as anagen.[3] This is when the hair contains an abundance of melanin. The lasers target melanin in an effort to disable that hair follicle. So, to achieve long-term results, laser hair removal must treat the hair in the anagen stage of hair growth. A series of laser hair removal treatments are needed to address all of the hairs in a given area so they can naturally cycle from the telogen phase to anagen.
You should probably make sure you like talking to the person who's doing your laser hair removal, you'll be with them for a little while! Dr. Kormeili and her associates are the ideal companions on your journey toward the ideal you.
Benefits of Laser Treatment
Are you tired of topical creams that do nothing? Are you wary of waxes and razors that cause more discomfort than results? Laser hair removal can illuminate a new you, one follicle at a time. Put those other hair removal techniques in the trash bin of history and enjoy the safe, effective benefits of laser treatments.
Target unwanted hairs at the root
Gentle yet through
Comprehensive enhancement
To experience the benefits of laser hair removal for yourself, please contact us at your earliest convenience.
Eligible Candidates
If you have unwanted hairs obstructing the otherwise attractive sheen of your skin, then you may be an ideal candidate for laser hair removal. The procedure may not be right for you if you have certain skin types, or underlying hormonal issues that require medical treatment to control hair growth. Please be ready to share your medical history with Dr. Kormeili during your comprehensive consultation. She can determine your eligibility for laser hair removal or recommend an alternative option to address your aesthetic needs.
Private Consultation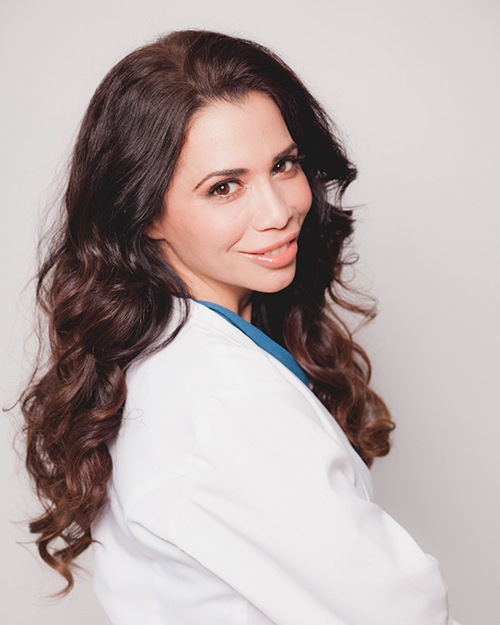 Dr. Kormeili loves her patients. This message bears repeating and emphasis. Dr. Kormeili loves her patients! She is eager to learn how she can help bring patients' cosmetic dreams into laser-sharp focus, with a loving touch you would expect from a family member!
A consultation with Dr. Kormeili is like confiding in a dear friend. She will perform a brief physical examination of the treatment area, but most importantly: she will listen. Tell Dr. Kormeili about your ultimate aesthetic goals and she can strategize the best path to get there. She can save patients money by steering them away from treatments that will not yield great results, or may put them at great risk. Integrity is at the core of everything we do here at the Derm & Rejuvenation Institute.
In a continued effort to provide world-class communication with our Santa Monica community, we regularly update our blog. Feel free to scroll through our posts and drum up any questions you want answered. Dr. Kormeili and her associates will be happy to address your curiosity and concerns during the consultation.
Preparation
To properly prepare you for the laser hair removal process, we will provide you with detailed instructions during the consultation. These directions will be tailored specifically to your case, so please follow them carefully. In general, you should avoid excessive sun exposure in the days leading up to your appointment. UV rays can deplete your skin of moisture, and we do not want to irritate an already sensitive area. After all, enhancement is all about improvement!
Laser Hair Removal Procedure
On the day of your appointment, we want to make sure you feel comfortable and cared for. A trained medical professional will cleanse the treatment area and apply the appropriate amount of numbing cream.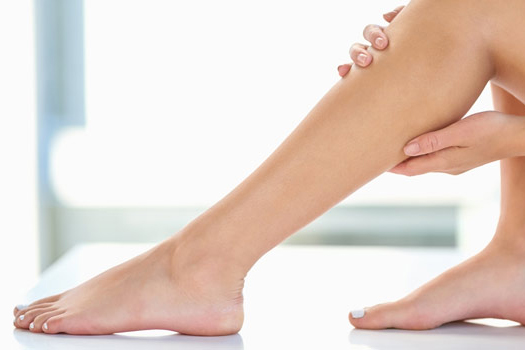 Your clinician will slowly pass the laser hair removal device over the target region. The laser hones in on unwanted hair follicles, heating them gently while keeping the surrounding skin and soft tissue unharmed. We will adjust the laser's wavelength to accommodate your skin tone and hair quality, producing results customized to your goals.
Rapid Recovery
The laser hair removal process is so straightforward, you will most likely be able to resume your normal activities immediately after your session. Please do not rub or scratch the area; great results are worth the wait!
You may experience minor redness in the treatment area, but this should gradually subside over the next 5-7 hours. New hair growth may arise after 3-8 weeks, meaning that follicles that were dormant during your initial session are now ready to be treated. Please contact us to schedule a follow-up appointment so that we can complete the transformative work we started!
Remarkable Results
There is nothing worse than taking the perfect selfie and then realizing that unsightly hairs are photobombing you. Put the filters away and get a more permanent solution to hair removal, courtesy of Dr. Kormeili. Your social media feed will be as smooth and stunning as your skin.
Speaking of social media, be sure to follow Dr. Kormeili on Instagram. Her photos are inspirational and aspirational. Picture yourself as her next happy, healthy patient!
FAQ
How much does laser hair removal cost in Santa Monica?
The cost of hair removal depends on several factors. You may require multiple sessions, each of which contributes to the final price. The size of your treatment area also influences the overall cost of laser hair removal. Dr. Kormeili will provide transparent pricing as part of your comprehensive consultation. Call (310) 526-8301 to schedule an appointment and get ready to bid adieu to unwanted hair.
References
Liew, S. H. (2002). Laser Hair Removal. American Journal of Clinical Dermatology. 3, 107–115. https://doi.org/10.2165/00128071-200203020-00004
Gan, S. D., & Graber, E. M. (2013). Laser hair removal: a review. Dermatologic Surgery. 39 (6) 823-838. https://doi.org/10.1111/dsu.12116
Goldberg, D. J. (2002). Laser hair removal. Dermatologic Clinics. 20 (3) 561-568. Retrieved from: https://www.skinandlasers.com/assets/img/academic-publications/Laser_hair_removal.pdf
Click To Make An Appointment