Non-Surgical Mommy Makeover
Conveniently located to serve the areas of Santa Monica and Los Angeles
A non-surgical mommy makeover is a customizable array of treatment options that can restore your appearance to its original radiance after having a baby. A mother is as beautifully unique as her children. That's why Dr. Tanya Kormeili and her expert team at Derm & Rejuvenation Institute have designed a non-surgical mommy makeover suite of services. They believe every mother should be able to achieve her desired appearance. From tightening your skin, to rebuilding your core, to restoring your confidence, Dr. Kormeili is proud to help new mothers glow. If you're interested in learning more about what your personalized, non-surgical mommy makeover could include, schedule a consultation with Dr. Kormeili, or give our office a call at (310) 526-8301.
Treatments
Non-Surgical Body Contouring
Through her many different non-surgical body contouring treatments, Dr. Kormeili can accentuate the curves you love and reduce the ones you're not as crazy about. Throughout motherhood, weight can (and will) come and go. Pregnancy weight sheds easier for some mothers than others. For many, returning to a healthy active lifestyle isn't always quite enough. This is why Dr. Kormeili offers new mothers a non-surgical body contouring solution. She knows the last place a new mother wants to be is cooped up in yet another hospital bed or bogged down by extensive recovery times. With this suite of procedures, Dr. Kormeili aims to give women their bodies back without the disadvantages and risks of surgery. Her non-surgical body contouring methods include:
Before and After Photos
Non-Surgical Facelift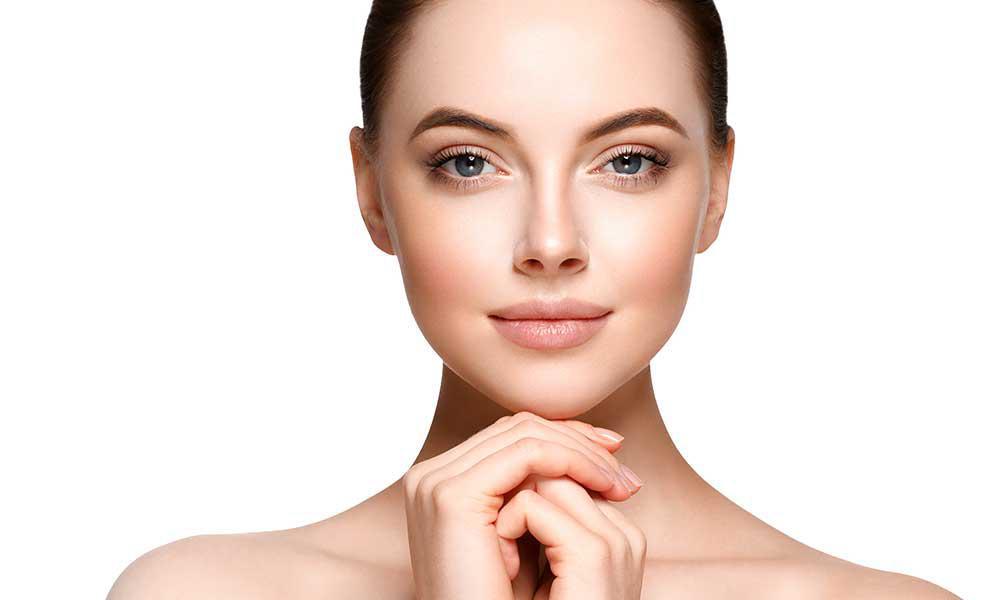 A facelift is a very common plastic surgery option, but for those who want similar results without having to undergo the necessary steps for surgery and recovery, then Dr. Kormeili's non-surgical facelift may be just the solution. Otherwise known as a liquid facelift, a non-surgical facelift includes fillers to contour your face. When a professionally trained dermatologist strategically utilizes various fillers, you can see fabulous, appealing results almost instantly. With her suite of fillers, Dr. Kormeili can give new mothers a chance to refresh their appearance. By choosing a non-surgical facelift, you can receive results that lift and firm your facial features and promote a younger, more radiant countenance.
Skin Tightening
The Thermage device is perfect for tightening your skin and smoothing out wrinkles. This non-invasive procedure requires no downtime and can tighten areas such as eyelids, cheeks, and the chin. Thermage uses radiofrequency waves to trigger the skin's collagen production. Once stimulated, your skin will gradually experience an influx of new collagen which will naturally tighten your skin from the inside. (1) After Thermage, your complexion will appear firmer and refreshed. While invasive procedures also promote a solution for loose, sagging skin, with Thermage, you can experience incredible results with minimal if any downtime.
Skin Tone & Texture
Pregnancy brings many incredible changes – some permanent, some ephemeral – to our bodies. One change that can linger well after labor is in our skin's texture and appearance. Some mothers may experience uneven pigmentation, sudden bouts of acne, facial flushing, and much more. As a board-certified dermatologist and Clinical Professor of Dermatology at UCLA, Dr. Koremeili has the knowledge and know-how to accurately diagnose the cause of your skin's ailment and what treatment would result in the best results. Whether through chemical peels, PRP Blood Facials, Fraxel laser, or Intense Pulsed Light, Dr. Kormeili's host of skin care procedures can repair your complexion and restore your confidence. The last thing a new mother should worry about is her complexion – leave that to Dr. Kormeili.
Emsella
Having a strong pelvic floor helps support a healthy bladder, uterus, and vaginal muscles. But, after childbirth, these vitally important muscles can be overworked and injured. This results in issues that can include urinary incontinence. (2) To help strengthen your pelvic floor, Dr. Kormeili offers Emsella. This FDA, non-invasive procedure introduces High-Intensity Focused Electromagnetic waves to your pelvic floor muscles. These waves stimulate and strengthen these muscle fibers while you sit back and relax. In just 30 minutes, you can begin restoring these strained muscles, and tighten the vaginal muscles. No longer do you have to worry about the postpartum issues caused by a weak pelvic floor; Emsella can achieve results that traditional Kegel exercises can't.
Rebuild Your Core with Emsculpt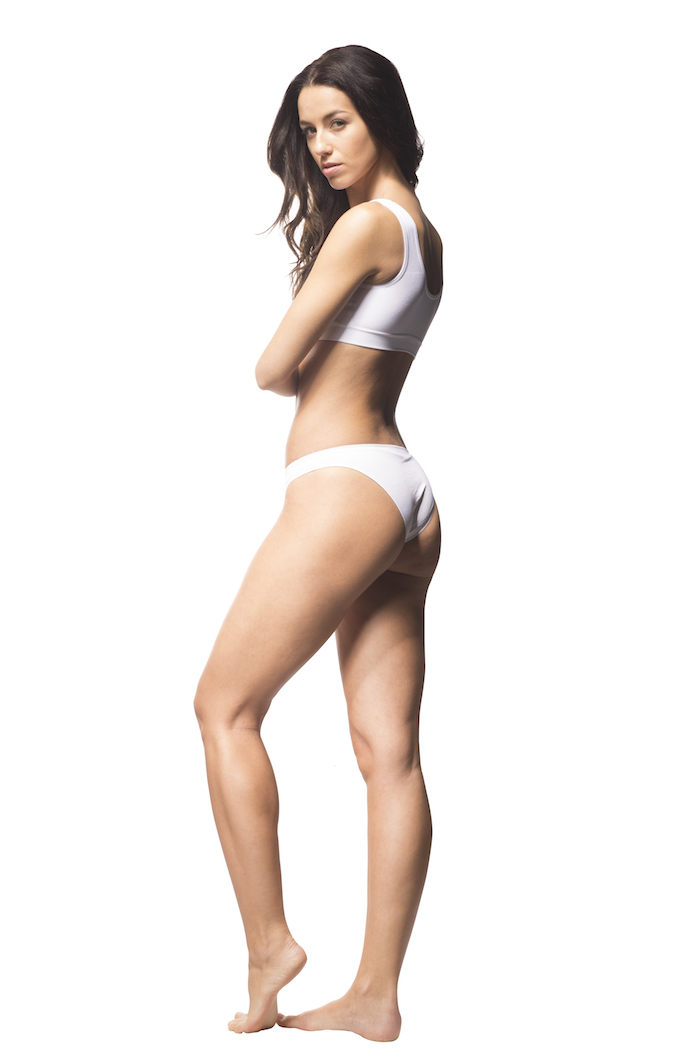 Emsculpt is the perfect procedure to target abdominal muscle fibers that have been damaged during labor. When giving birth, the abdominal muscles go through quite the stress, straining past the point of fatigue. Afterward, you may be left with a weakened core. While specific exercises and core-centric workouts promote rebuilding and fortifying the abdominal muscles, this process can take many tireless hours in the gym – hours spent away from your beautiful newborn. With just 3-4 30 minute sessions, Emsculpt can rebuild those burnt-out muscle fibers while also shedding unwanted abdominal fat. All you have to do is lay down, let Dr. Kormeili attach the device, and relax as your muscles react to Emsculpt's High-Intensity Focused Electromagnetic waves. These nanosecond pulses stimulate the core muscles 20,000 times per session: more than any workout or exercise class can in just half an hour!
Ultherapy
While pregnancy can bring so much beauty and grace into our lives, there's no denying that some stressors may weigh heavily on our facial appearance. The skin on our face can start to droop from the hours of sleepless nights and early mornings with a newborn. Although other procedures may offer similar results, Ultherapy is one of the only skin care procedures to effectively tighten skin from within. It's noninvasive, with no incisions and no downtime necessary. By using soundwaves to awaken your body's natural collagen production, Ultherapy gives you an enhanced appearance that gradually tightens and flourishes over 4-6 months.
Eliminate Your Double Chin
Health gurus always proclaim that to lose fat all you need is a steady, healthy diet and active lifestyle. However, facial fat is typically caused by genetic factors more than diet choices. So, what is a new mother to do when it comes to unwanted fat just under their chin? Known medically as submental fat, a double chin can affect women of all ages and at any stage in life. Once you've finished breast feeding, injectables can redefine your chin and jawline. Kybella treatments can break down the stubborn fat in this area, once and for all. may By using products such as Radiesse or Hyaluronic acid fillers such as Restylane, Voluma, or Juvederm, Dr. Kormeili can accentuate your chin and jawline, and treat an area that may be one of your biggest insecurities.
Wrinkle Treatment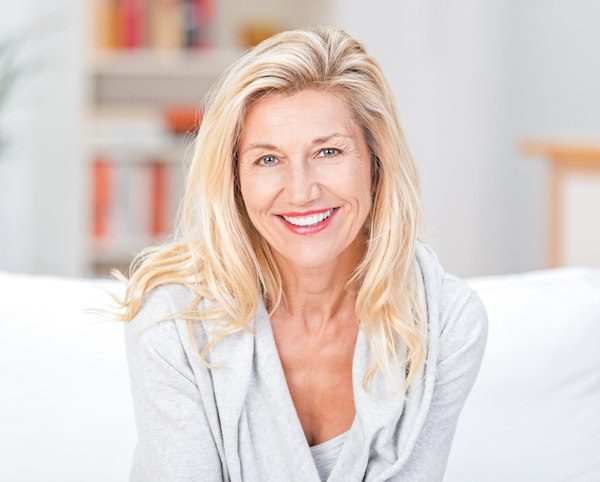 As we age, the skin on our faces loses elasticity and volume. This can cause our face to wrinkle and lines to emerge on our skin. This is due to the gradual loss of collagen through the years.[1] To help reinvigorate natural collagen production and smooth out wrinkles, Dr. Kormeili uses various fillers and devices to naturally invigorate our collagen production and add volumized definition to certain areas. As a new mother, don't create new wrinkles by fretting over the ones you have. With Dr. Kormeili's personalized wrinkle treatment, you can rest assured that your wrinkles will disappear just as quickly as they appeared.
Skin Laxity
After pregnancy, your skin may have lost volume and symmetry and may appear more aged than before. To reverse signs of skin laxity, Dr. Kormeili is proud to offer a suite of dermal fillers that help accentuate and contour different areas of the face. To help create natural contours and bring out your organic beauty, Dr. Kormeili also uses the energy devices Ulthera and Thermage. These include:
Chest & Neck Rejuvenation
While many procedures also offer to give your neck and chest a rejuvenated appearance, these come with significant downtime and recovery. That's why Dr. Kormeili has created her approach to chest and neck rejuvenation so that new mothers can spend more time with their babies and less time in recovery. After pregnancy, the chest and neck may have lost some volume, tone, and vibrancy. This is completely normal for new mothers. By carefully assessing your skin type, and desired aesthetic results, Dr. Kormeili will devise a treatment plan to expertly restore your chest and neck's appearance – all the while steering you clear of extensive recovery time.
Hand Rejuvenation
Through pregnancy, the hands can lose volume causing the skin to thin and give up its shine. Many new mothers find that their hands don't look young and vibrant anymore. They report feeling like their hands look older than their years. If this sounds a lot like you, don't worry. With Dr. Kormeili's hand rejuvenation treatments, you can watch as the signs of aging are lifted out of your hands. Through IPL Photofacial therapy, Fraxel laser, chemical peels, and Radiesse injections, Dr. Kormeili can restore your hands to appear more youthful and radiant.
Click around in the image below to learn more about each service that we offer!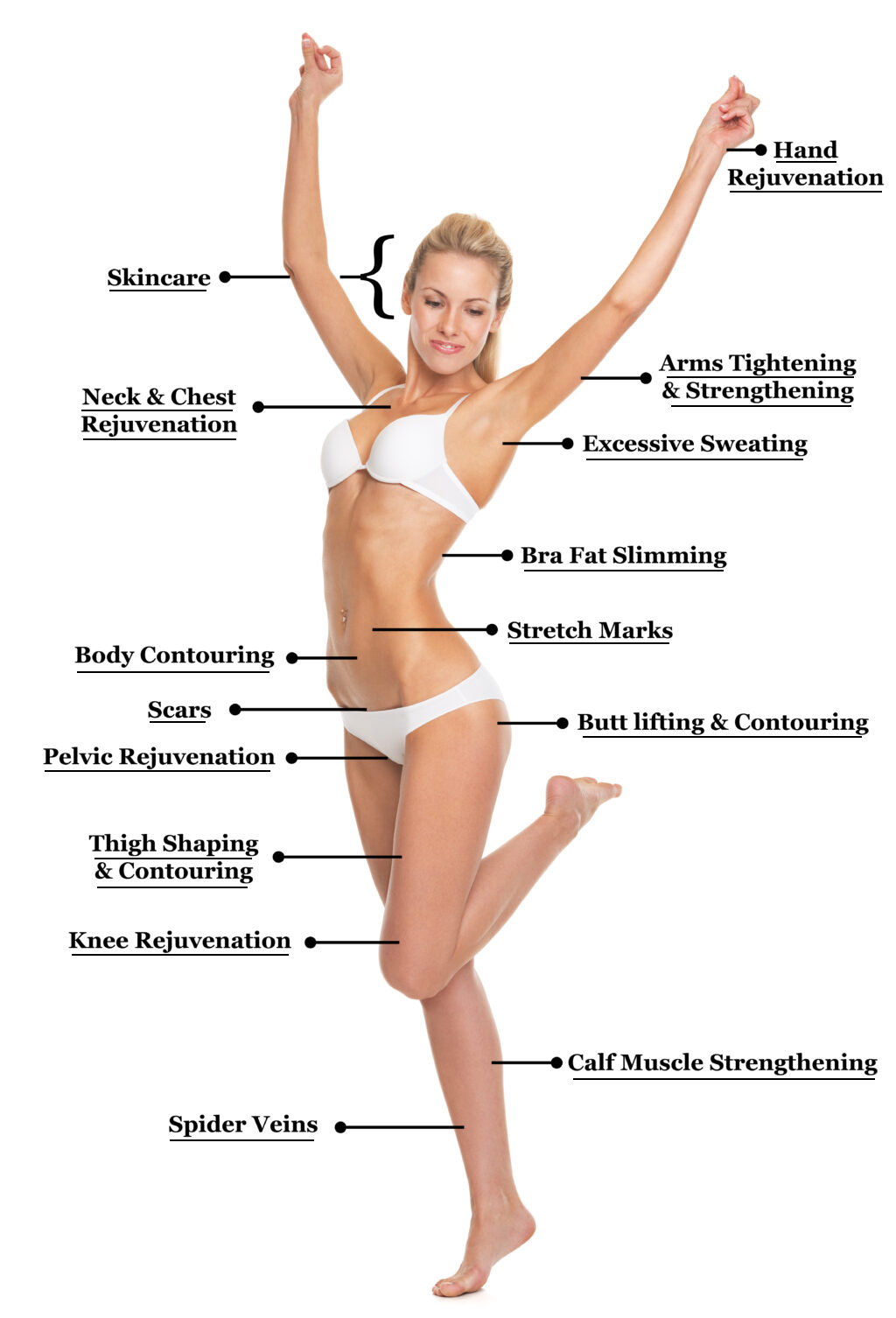 Click To Make An Appointment
References
Reilly, D. M., & Lozano, J. (2021). Skin collagen through the lifestages: importance for skin health and beauty. Plastic and Aesthetic Research, 2021. https://doi.org/10.20517/2347-9264.2020.153
Fashokun, T. B. (Omotosho), Harvie, H. S., Schimpf, M. O., Olivera, C. K., Epstein, L. B., Jean-michel, M., Rooney, K. E., Balgobin, S., Ibeanu, O. A., Gala, R. B., & Rogers, R. G. (2013). Sexual Activity and Function in Women with and without Pelvic Floor Disorders. International Urogynecology Journal, 24(1), 91–97. https://doi.org/10.1007/s00192-012-1848-2