Ultherapy
Conveniently located to serve the areas of Santa Monica and Los Angeles
Ulthera is the first FDA-approved device that uses soundwaves to tighten skin and provide transformative facial rejuvenation. This process is known as Ultherapy. Soundwaves have the capability to penetrate deep into the skin, so Ulthera can promote deep tissue tightening that was not possible with previous methods. Ultherapy treats the skin as well as its deep underlying support structures. Since its introduction, patients have benefited greatly from Ulthera treatment.
Dr. Tanya Kormeili is such a firm believer in the restorative rewards of Ultherapy that she actually experienced the process herself. You can see the video of Dr. Kormeili's Ulthera session below, but first: let's focus on you. If you struggle with sagging skin or lack of definition, Ultherapy can help. Contact our Santa Monica office online or call (310) 526-8301 to schedule an appointment. We proudly serve the cosmetic and wellness needs of Los Angeles and beyond. Dr. Kormeili also offers virtual consultations to best suit your lifestyle. No matter where you log on, you can connect with your best self from the convenience of your smart device.
Non-Surgical Enhancement
Ulthera treatment (Ultherapy) provides tightening, lifting and toning of the skin. Patients can experience a boost in various areas of the body such as the lower face, neck, or the eyebrows, giving an alert, refreshed, less "saggy" appearance. Because Ultherapy uses soundwaves, it is very safe and requires no surgical incisions. Each Ulthera treatment takes about 60 minutes, including a pre-treatment session with numbing creams and medicines that help minimize the discomfort of this rejuvenative experience.
Ulthera is powered by ultrasound technology. The technical term for Ultherapy energy is microfocused ultrasound (MFU) waves. These waves pass through the outer layers of the skin to a depth of 8mm, where they can stimulate the subdermal tissue in a profound and controllable way.[1] [2] A medical professional will monitor the ultrasound energy as it enhances your appearance, one pulse at a time. 
Before & After
Ultherapy Benefits
The main benefit of Ulthera treatment is the fact that it empowers your own tissue to live its best life. Ultherapy effectively tightens your skin from within. No incisions are required, so there will be no residual scarring. Also, since you will not need to undergo general anesthesia, you do not need to take time off work.
Benefits of Ulthera Enhancement
Raises sagging jowls
Smooths away wrinkles
Contours the midface
Promotes a youthful appearance
To experience the benefits of Ultherapy for yourself, contact Dr. Kormeili at the Derm & Rejuvenation Institute.
Eligible Candidates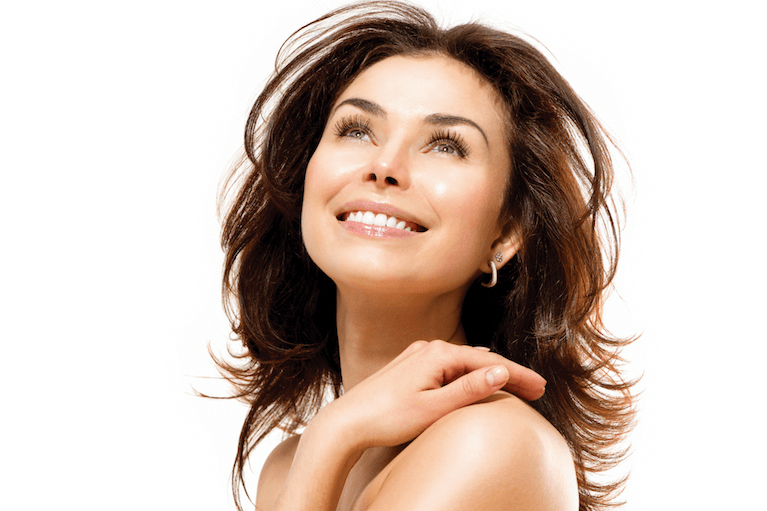 If you wish to bring a toned, taut look to your skin, then Ultherapy may be just what the doctor ordered. Be ready to share your medical history and a list of your current medications during your comprehensive consultation. Dr. Kormeili can determine your eligibility for your first Ulthera session after your one-on-one meeting.
Private Consultation
Wellness is the ultimate act of communication. You must express your intentions if you want to bring your vision to life. This may be as simple as telling your doctor what ails you, or it may be as complex as outlining a thorough diet and exercise routine that you intend to follow.
Call (310) 526-8301 to schedule a consultation with the premier aesthetic physician in Southern California.
In the spirit of world-class communication, we regularly update our blog. It is packed with insightful details that can help you achieve your cosmetic goals. Feel free to read through our posts and bring any questions you may have to your consultation with Dr. Kormeili.
One of Dr. Kormeili's most wonderful traits is her honesty. If Ultherapy can benefit you, she will explain the many ways in which your skin will react brilliantly to its ultrasound technology. On the other hand, if Dr. Kormeili has an alternate recommendation, she will walk you through your options to make sure you have all the information you need to make an informed decision.
Preparation
During your visit with the Derm & Rejuvenation Institute team, we will provide instructions to aptly prepare you for your upcoming Ulthera session. These directions will be tailored to your skin and physiology, so please follow them closely.
In general, it is a great idea to quit smoking at least two weeks prior to your enhancement procedure. You should also stay hydrated in the days leading up to Ultherapy to facilitate optimal results.
If you are currently taking anticoagulants, please inform Dr. Kormeili ahead of the date of Ultherapy. She can work with you to make sure your treatment does not interfere with your medication, and vice versa.
Watch Dr. Kormeili Undergo the Ultherapy Procedure
The coolest thing about Dr. Kormeili is that she doesn't just talk the talk; she walks the Ultherapy walk. After looking at pictures of herself, the doctor decided that her eyebrows were drooping and her chin looked "saggedy". We disagree. She always looks great! So, Dr. Kormeili decided to experience the benefits of Ulthera treatment on camera.
As you can plainly see, Ultherapy is so comfortable that Dr. Kormeili holds an effortless conversation throughout the procedure. As the device's powerful ultrasound waves bathe the doctor's subdermal structures, she narrates just how rejuvenating the process is.
Now it's your turn! Contact us and revel in the invigorating Ulthera procedure soon.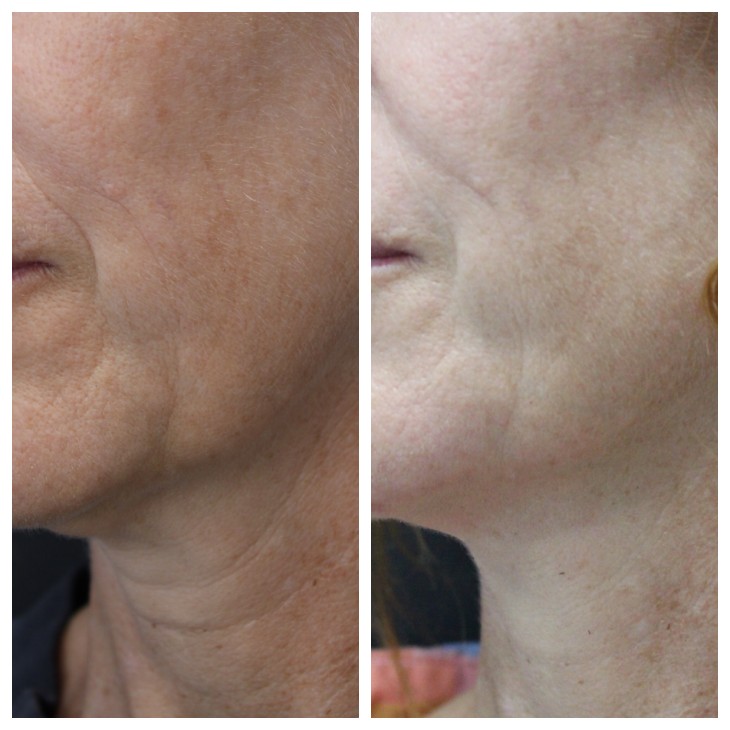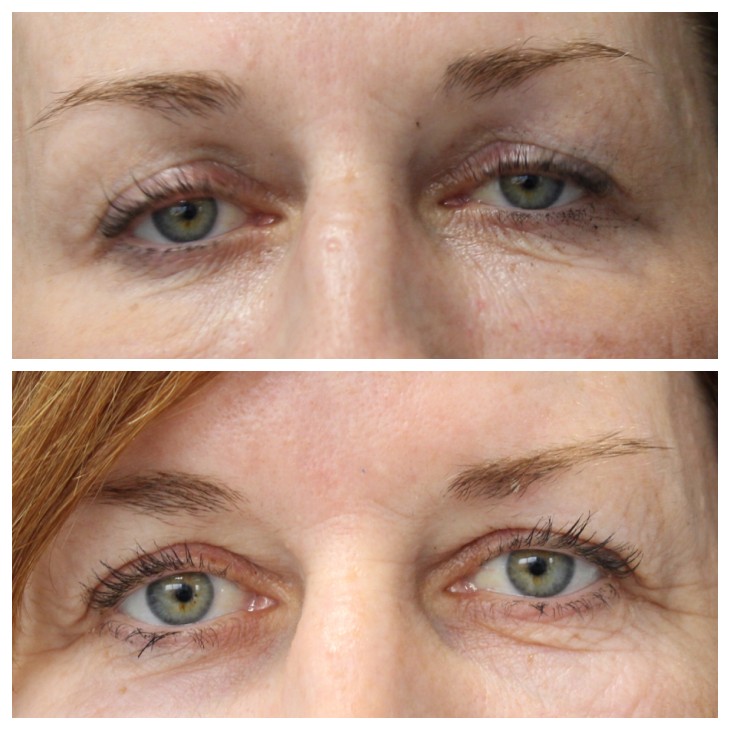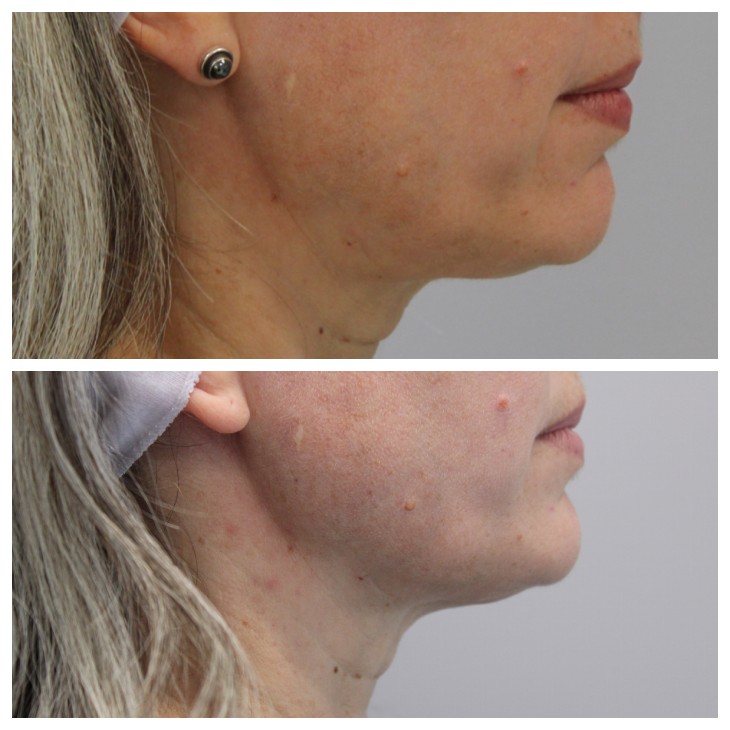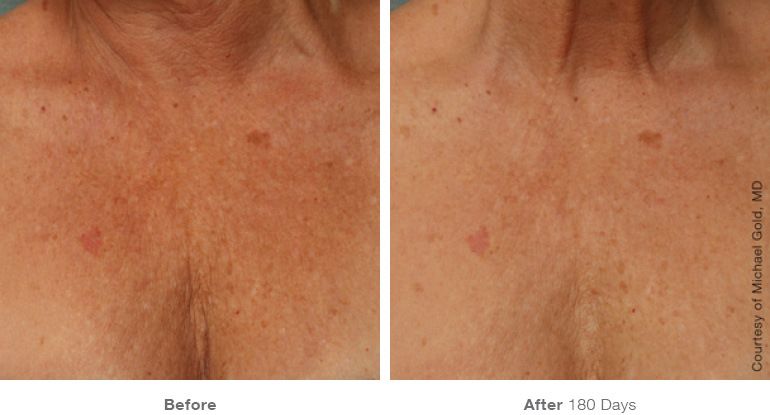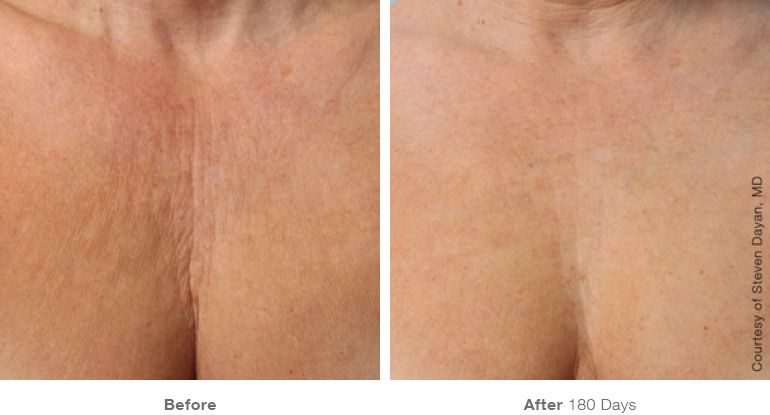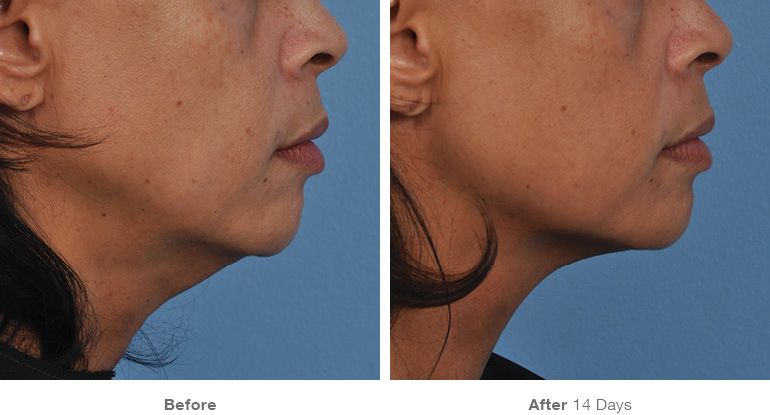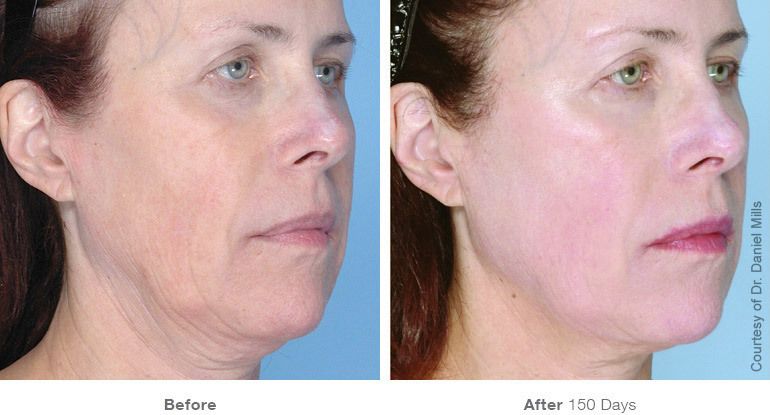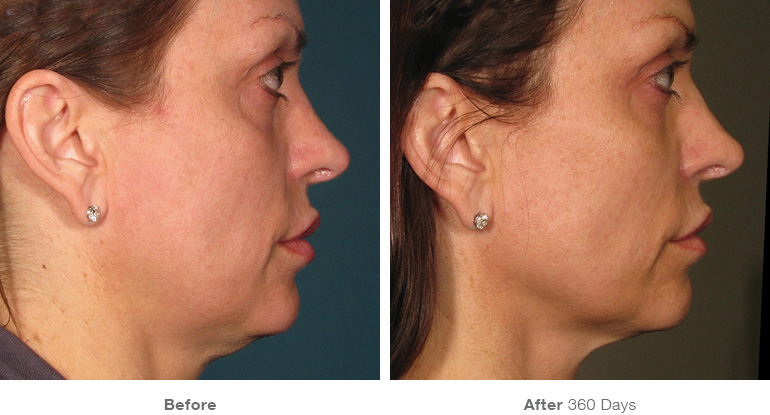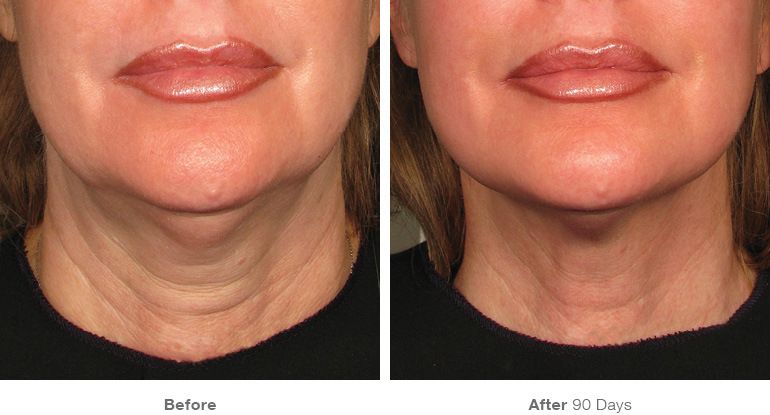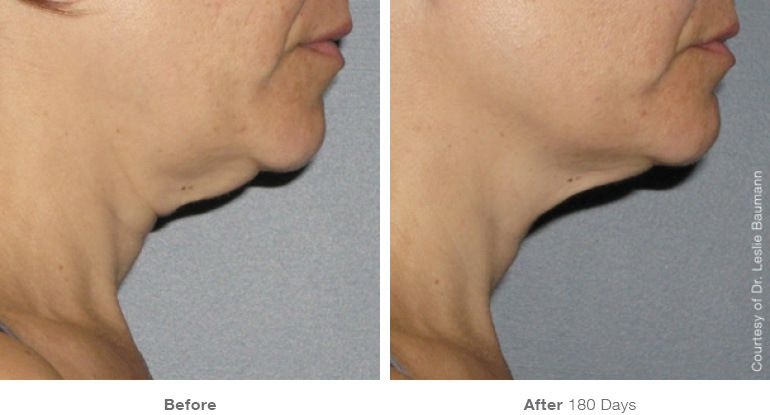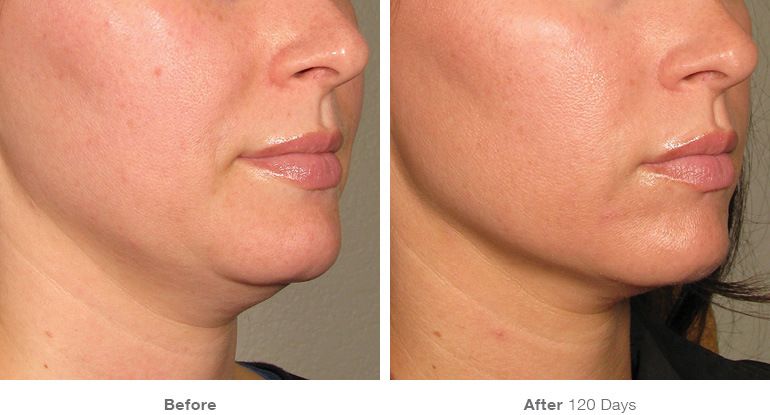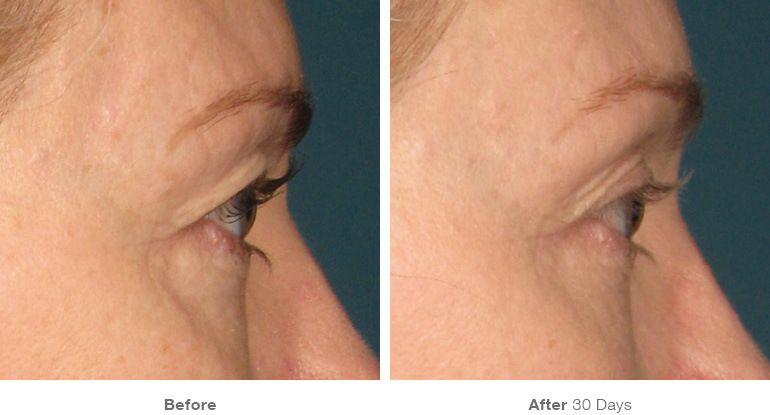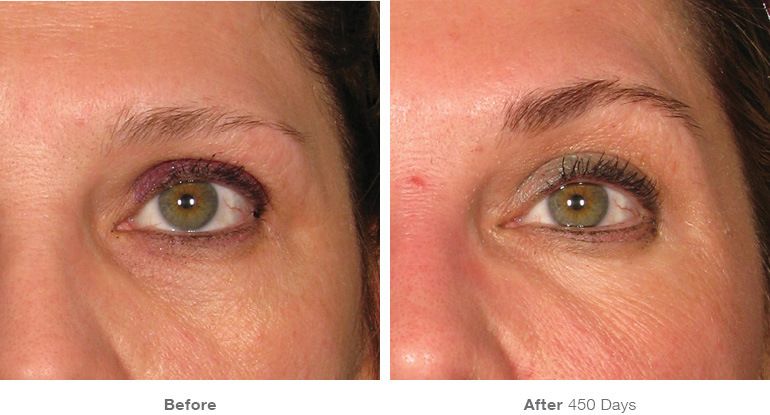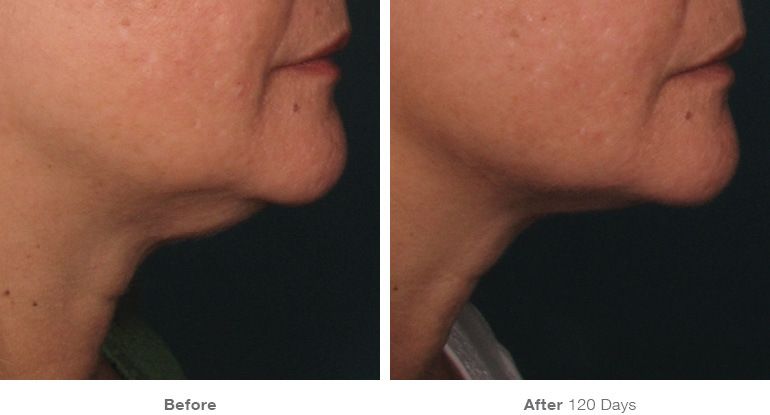 Healthy Recovery
An area treated by Ulthera can remain slightly tender for a few days. Patients may experience some flushing immediately after Ultherapy, leading to occasional tingling or swelling for a few days after treatment. However, most people return to normal activities right away, and there is no visible trauma to the skin during Ultherapy.
Amazing Results
The profound enhancement that Ultherapy provides may take a few weeks to appear. Your skin will tighten gradually and naturally, a dynamic that will continue to flourish for 4-6 months. To extend the rewards of your Ulthera treatment, you may want to schedule multiple sessions.
For a stunning preview of your future satisfaction, check out our reviews page. Dr. Kormeili is always thrilled to get feedback from her patients, and she is eager to add you to our family of happy, healthy clientele.
Complementary and Alternative Procedures
Ulthera treatment (Ultherapy) can be combined with other technologies to achieve the best non-surgical facelift results. Dr. Kormeili offers a full suite of services to address common skin conditions and achieve the results your appearance deserves.
Addressing Skin Laxity
As skin ages, it often shows signs of ptosis (sagging). Dr. Kormeili has mastered several ways to counter skin laxity, from dermal fillers to thermage to a thread lift.
Liquid Facelift
If you want to experience the splendor of a facelift without the incisions or downtime, consider a liquid facelift instead. By targeting depleted features and persistent wrinkles, Dr. Kormeili can rejuvenate and rehydrate your face. Her liquid facelift technique leverages the power of hyaluronic acid (HA), a naturally occurring compound in the human body. HA binds with water molecules to keep your skin looking dewy and dazzling!
Jawline Contouring
Aging can lead to the loss of jawline definition. Jawline contouring requires precision and knowledge of facial aesthetic features. While your Ultherapy tightens loose facial skin, strategically placed dermal fillers can enhance the prominence of your jawline and chin for slimmer facial features, and a chiseled, elegant profile.
Botox Cosmetic
The gold standard in wrinkle reduction is Botox Cosmetic. This neuromodulator disrupts the involuntary muscular contractions responsible for persistent facial lines. If you want to combine your treatments, Dr. Kormeili will perform Ultherapy before administering Botox to allow the solution to settle properly.[3]
Kybella Injections
Ulthera soundwaves are incredibly effective at tightening and toning the lower face, but if you have excessive fat deposits, you may need extra help. To eradicate a double chin without the need for surgery, explore the possibilities of Kybella. This injectable treatment targets fat cells directly, dissolving them until your body recognizes the unwanted bulk as waste. You will naturally flush the fat from your system and raise your profile in the process.
CoolSculpting
CoolSculpting is another method of removing stubborn fat from trouble areas. CoolSculpting technology safely delivers precisely controlled cooling to gently and effectively freeze and kill the fat cells underneath the skin. The body then flushes out the dead fat cells. There's no cutting, no anesthesia, and no downtime – just permanent fat removal.
Regardless of which procedures work best for you, the Derm & Rejuvenation Institute can help. Contact our office and let us know how we can boost your best self.
FAQ
How much does Ultherapy cost in Los Angeles?
The cost of Ulthera treatment depends on several factors. The number of sessions required to achieve your desired results is one of the main determinations of your final fee. Dr. Kormeili will provide transparent pricing as part of your thorough consultation process. Please visit our policies page or call (310) 526-8301 with any budgetary questions you may have. 
Click To Make An Appointment
References
Fabi S. G. (2015). Noninvasive skin tightening: focus on new ultrasound techniques. Clinical, Cosmetic and Investigational Dermatology. 8, 47–52. https://doi.org/10.2147/CCID.S69118
Alam, M., White, L. E., Martin, N., Witherspoon, J., Yoo, S., & West, D. P. (2010). Ultrasound tightening of facial and neck skin: a rater-blinded prospective cohort study. Journal of the American Academy of Dermatology. 62 (2) 262-269. https://doi.org/10.1016/j.jaad.2009.06.039
Fabi, S., Pavicic, T., Braz, A., Green, J. B., Seo, K., & van Loghem, J. A. (2017). Combined aesthetic interventions for prevention of facial ageing, and restoration and beautification of face and body. Clinical, Cosmetic and Investigational Dermatology. 10, 423–429. https://doi.org/10.2147/CCID.S144282