Keloid Scars
Conveniently located to serve the areas of Santa Monica and Los Angeles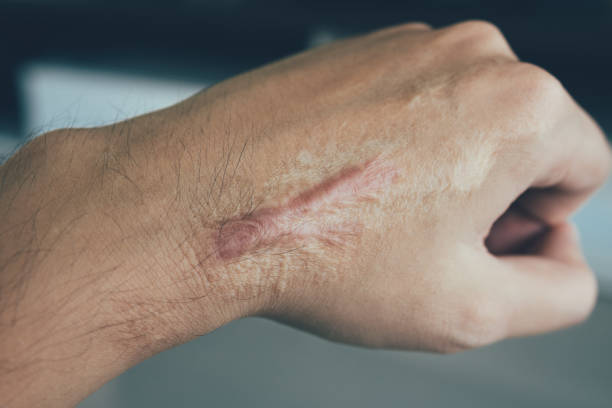 A keloid is a form of a scar that grows as a result of an excessive healing process from a trauma. Even if they're not dangerous or malignant, keloids can become large and tender. Trauma to the skin that could cause a keloid can include surgery, tattoo or even ear piercing (AKA Keloid ear).
Before and After Photos
Ethnic populations are more prone to keloid formation. Some areas of the body, such as earlobes, chest, back or lower abdominal area after c-sections, are also more at risk for keloid formation. Keloids can be both visible and painful.
Treating a keloid involves both improving the cosmetic appearance of the keloid (such as dealing with its firmness or redness, for example), as well as any physical discomfort resulting from the keloid.
Keloid treatments include topical products to laser treatments (similar for Vbeam for scars!), steroid injections, and at times surgical excision. Keloids can recur (with a vengeance!) so the follow-up process is important to minimize the chance of it coming back, or worse, coming back bigger. If the keloid is surgically removed by a medical professional, it is very important to follow their treatment recommendations and attend all follow-up appointments. Therefore, despite the desire to want to do surgical keloid removal (keloid scar removal), lasers and injections are the best way to get rid of keloids. Although the skin will never be exactly like normal, keloid removal using lasers and injections can diminish the appearnce, as well as the itching associated with keloids.
Click To Make An Appointment