Belotero Balance
Conveniently located to serve the areas of Santa Monica and Los Angeles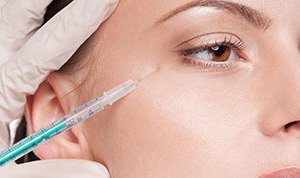 Belotero is a dermal filler made of hyaluronic acid, which can be used for lip augmentation, fuller cheek appearance, or overall restoring of facial volume. Belotero under eyes use has made Belotero very famous among cosmetic dermatologists, such as Dr. Tanya Kormeili.
Before and After Photos
As we age our skin loses the ability for proper hydration by decreased production of hyaluronic acid. What compounds this problem is that aging skin has accelerated the loss of hyaluronic acid which makes it hard for us to keep up proper skin hydration and makes natural aging even worse.
Dr. Tanya Kormeili specializes in tailoring your dermal filler injections to your ethnic skin type, proper racial features and anatomical ratios, bones structure, and skin type to create the most natural results.
Please feel free to contact Dr. Tanya Kormeili's Santa Monica office for your filler consultation. We serve patients in Santa Monica, Brentwood, Malibu, Culver City, Los Angeles, Beverly Hills, & surrounding areas in California. If you are one of our out of town guests, please inform our office staff to help make proper arrangements for you.
Click To Make An Appointment