Bridal Makeover
Conveniently located to serve the areas of Santa Monica and Los Angeles
A Day to Remember
A bridal makeover is an all-in-one, fully restorative and refreshing cosmetic treatment experience that is customizable and can be shared between the entire bridal party. On your big day, it's important to feel your best. And, to feel your best you should look your best! That includes making sure your skin is glowingly radiant. We want you to look your best for your photos that capture your big day forever. What makes our bridal makeovers so special is the ability to do all of this with your bridesmaids, mother, mother-in-law, daughter, or sisters. A bridal makeover experience truly is the best thing you can do to treat yourself before your wedding day.
At Derm & Rejuvenation Institute, Dr. Tanya Kormeili has extensive dermatological and cosmetic experience. Dr. Kormeili and her expert team are more than equipped to get you ready for your wedding. If you have any questions or wish to learn more about our bridal makeover package please feel free to schedule a consultation or call us at (310) 526-8301.
Clear Skin For The Big Day
With our expert approach to skincare, we are proud to offer you and your bridal party methods to beautify your skin. If you're interested in learning more about what exactly can be included in your package we invite you to schedule your personal consultation at our Santa Monica location.
Fraxel Laser Therapy
Fraxel Laser Therapy uses powerful and precise light energy to trigger collagen production deep in the dermal layers of the target areas.[1] The fractional laser is great at supplying enough energy to awaken semi-dormant collagen receptors but not too much energy to harm any of the surrounding tissues. This can alleviate many different skin conditions such as uneven complexion, scars, wrinkles, sun spots, and enlarged pores. It is the perfect addition to help give you a clear countenance for your big day!
Chemical Peels
It is important to choose the right chemical peel for your particular skin type and condition. Our 6 different chemical peels all help conditions that range from acne and acne scars to correcting brown spots and uneven pigmentation. In order to choose the right chemical peel to hydrate your skin, please ask one of our expert team members at your personal consultation.
Redness & Rosacea
Rosacea can appear in many different forms from general redness and flushing to little red bumps. Sometimes the skin in the area may be sensitive to the touch resulting in a prickly sensation. While a cure doesn't yet exist, by utilizing the Vbeam Laser and IPL Photofacial therapy, Dr. Kormeili and her team can diminish and keep the symptoms of Rosacea at bay.
Acne Scar Treatment
Dr. Kormeili's state-of-the-art approach to acne scar treatment can reduce scarring while also clearing acne simultaneously. Through a variety of different treatment methods that range from chemical peels to Blood Facial PRP, we are able to help you be blemish-free on your big day!
Wrinkle Correction with Botox
Botox helps to reduce wrinkles and fine lines in target areas of the face. With Botox injections, you can see a noticeable difference in your appearance in as little as three days after your injection. It works by relaxing the muscle behind the loose skin, fixing it in a taut position. This in turn alleviates the appearance of wrinkles. Results will last for up to two months.
Facial Contouring
Sexy Lips
Lip augmentation begins with contouring the lip to bolster definition, restore natural shape, reverse the signs of aging, and hydrating the margins of the lip. It is a very individualized and tailored procedure so not everyone in your bridal party will have the same exact treatment. Once all this is achieved, Botox or another dermal filler will be chosen to garner your desired results.
Before and After Photos
High Arched Cheekbones
With no surgery and no downtime necessary you can have high arching cheekbones that contour and elevate your appearance. By using cheek fillers, Dr. Kormeili and her team are able to give your cheeks a sculpted presentation that lasts for up to a year.
Facial Slimming & Jawline Contouring
To give your face a more angular appearance, we recommend our jawline contouring approach. This approach will vary from patient to patient and ranges from services like CoolSculpting to fillers. It's the perfect addition to any party who's looking for a more slimmed face with an accentuated jawline.
Dark Under Eyes
To achieve a rested, more youthful look, we can treat dark under-eye circles with a variety of treatment options. Dark under circles can be caused by genetics or skin types. With her combined approach of lasers and chemical peels, Dr. Kormeili is able to give those eyes a blink of refreshment.
Gummy Smile
To correct a gummy smile, we inject the upper lip with Botox/Dysport/Xeominl. Doing so, can lower the lip to reduce the gums that are visible when you smile.
Non-Surgical Neck & Chest Rejuvenation
Fraxel Laser Therapy
Vbeam Laser Therapy
The Vbeam Perfecta distributes bursts of light to exclusively diminish the appearance of blood vessels anywhere on the body including the neck. Don't be worried about choosing the right dress to hide spider veins, rosacea, or red spots around your neck. With Vbeam Laser Therapy, Dr. Kormeili can rejuvenate the skin around your neck.
Sculptra Chest Wrinkles
Sculptra is a long-lasting filler that works to replenish the body's natural collagen supply. With its active ingredient being poly-L-lactic acid, this filler stimulates new collagen production and restores volume and firmness to areas like the chest. If you're interested in giving your décollatage an awakened, youthful glow, then Sculptra is the perfect addition to your Bridal Makeover.
Ulthera Chest
Equipped with microfocused ultrasound waves, an Ulthera session can stimulate the subdermal tissue, triggering a renewed influx of collagen. This non-invasive skin tightening procedure is perfect for giving your chest ,a smoother, brighter look that is wedding-aisle ready!
CoolSculpt Under The Chin
To correct and reduce the fullness of your neck, otherwise known as a double chin, we recommend electing for a session with the CoolSculpt Mini. This small but mighty device can pinpoint the fat cells under the chin and break them down – resulting in a tighter, slimmer chin. For some patients we also recommend a Kybella Neck Fat Reduction Treatment. This is a great addition for any bride who feels insecure about the fullness of their neck.
Flaunt Your Ring Proudly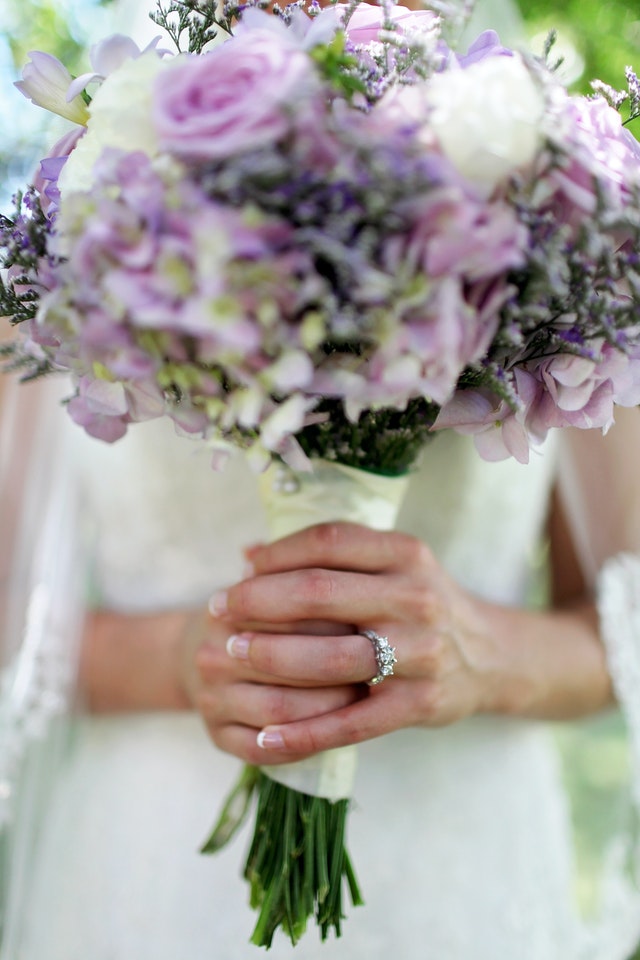 Radiesse
Brown Spots
Over time, and through enough sun exposure, the skin on our hands can thin, lose volume, and develop brown spots. These brown spots are the result of damaged skin cells. With our laser procedures, we can eradicate those brown spots on your hands and make them wedding-day ready to flaunt that diamond ring!
Body Contouring
CoolSculpting
CoolSculpting is a noninvasive body contouring treatment that is perfect for reducing pesky pockets of fat cells around your body. In a study, patients who underwent the treatment saw a 40% reduction in the size of target areas.[2] This procedure is perfect at targeting:
Face
Neck
Abdomen
Legs
Arms
Love flanks
Buttocks
Before and After Photos
Emsculpt
EmSculpt uses HIFEM (High-Intensity Focused Electromagnetic) technology to perform thousands of contractions on your muscles during a 30-minute session. These contractions burn fat and build muscle all at once – a feat not possible through exercise alone. The EmSculpt device can give you the physique you've always dreamed of just a few weeks before you are all set to walk down the aisle.
Ulthera
While Ultherapy works incredibly well on the face, chest, and neck, it works equally well on other parts of the body, like the stomach, butt, thighs, and knees. It is the perfect non-invasive body contouring procedure! By triggering a renewed wave of collagen production, Ultherapy can tighten, firm, and revitalize just about any part of the body with loose skin.
Sculptra Butt
Sculptra butt lift is a non-surgical approach to lift the orientation of your buttocks. After 1-2 injections, you can expect a significant increase in the firmness and roundness of your buttocks that will last for years to come.
Latisse
As we age, our eyelashes lose that vibrancy. Latisse Lash Extension is a topical solution that when applied to the upper eyelid strengthens, lengthens, and darkens the appearance of eyelashes.
Personal Consultation
If you decide to go with the bridal makeover package, we will see you in an initial consultation to assess and inform your expectations for your treatment. Then, we will get a sense of what the bride and her party would like to focus on.
Maybe it's skin care – maybe it's body contouring – maybe it's injectables.
Then, we will work to build a treatment plan specialized for each member of your group. Don't worry: each person will receive their own medical chart, sterile equipment, and specialized attention. Finally, we will schedule a date that works for you. We aim to do this 3 months before your big day so that your body has ample time to adjust to your bridal makeover.
Our Other Makeover Packages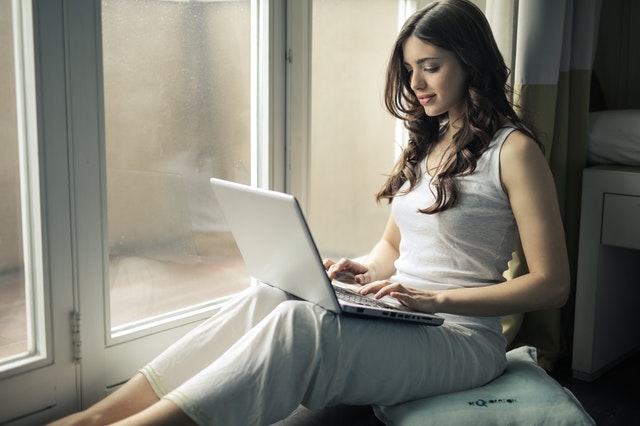 Makeover packages are something that can bring a completely new wave of confidence to a woman. Whether it be as she boldly walks into motherhood or the board room, here at Derm & Rejuvenation Institute we're here to help you look like you're ready to take on any challenge that may come your way.
Mommy Makeover
With a Mommy Makeover, we can customize a treatment plan that will help you bounce back from giving birth. This package of procedures will improve the appearance of stretch marks, unwanted fat around the legs and abdomen, excessive sweating and much more!
CEO Makeover
On the road to becoming a CEO, there are many sleepless nights and stressful days. This can wreak havoc on your face's appearance, leaving you with lines, wrinkles, and tired-looking skin. That's why with a CEO Makeover package we strive to help you look awakened, refreshed, and ready to lead your business to the next frontier!
Cost
During your consultation, we will factor in all the services and products that you and your party would like and then calculate a comprehensive cost for your bridal makeover package!
References
Reilly, D. M., & Lozano, J. (2021). Skin collagen through the lifestages: importance for skin health and beauty. Plastic and Aesthetic Research, 2021. https://doi.org/10.20517/2347-9264.2020.153
McKeown, D. J., & Payne, J. (2021). Significant improvement in body contour with multiple cycles of CoolSculpting: Results of a prospective study. Dermatologic Therapy, 34(2). https://doi.org/10.1111/dth.14850