Lip Augmentation and Contouring
Conveniently located to serve the areas of Santa Monica and Los Angeles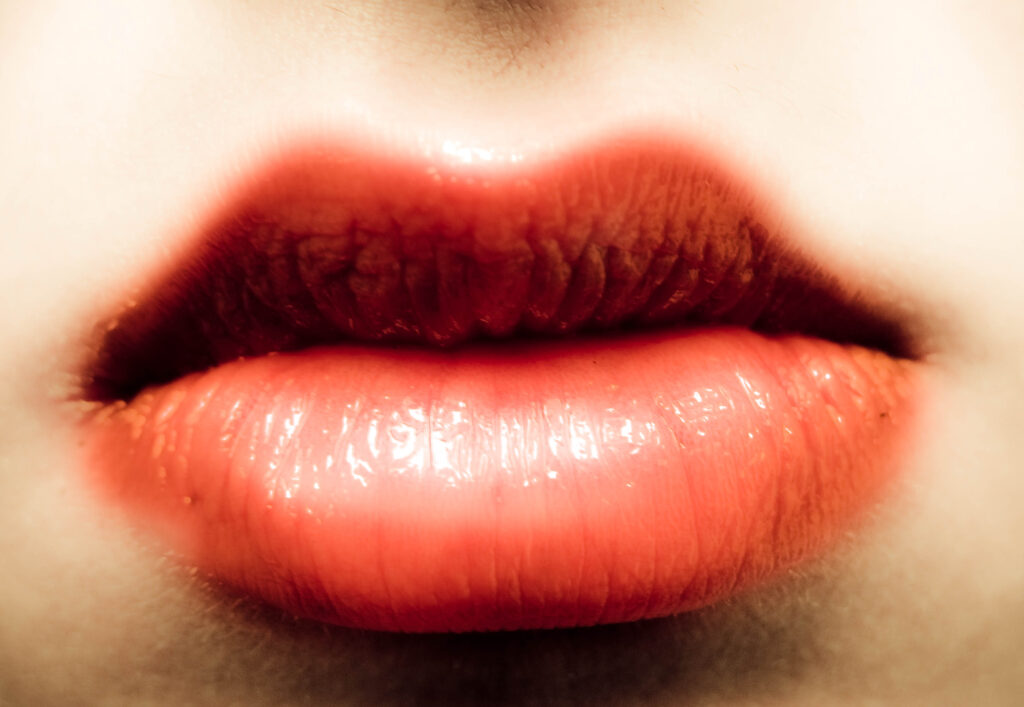 Lip augmentation and contouring can enhance the lips' appearance by adding volume, shape, and definition; this can be achieved through various dermal fillers. The lips comprise several parts that contribute to their unique shape and appearance. Each part of the lips can be enhanced and augmented in different ways to achieve a more balanced and aesthetically pleasing result.
These are not the overfilled "duck lips," a term commonly used to describe a lip augmentation that has been overdone, resulting in lips that appear overly plump and protruding. The multi-faceted approach delivers a balanced, natural-looking augmentation that will leave patients in Santa Monica, Los Angeles, and all of Southern California thrilled.
Dr. Tanya Kormeili of Derm & Rejuvenation Institute is a board-certified dermatologist and a skilled injector. Her lip augmentation and contouring approach is not about creating an exaggerated or overdone look. Instead, she aims to enhance the lips' natural beauty, creating a subtle but noticeable improvement that complements the patient's overall facial features. She has extensive experience using today's most advanced injectable fillers, like Restylane Kysse. Patients are pleased with their results, which often include increased lip fullness, improved lip shape and symmetry, and reduced fine lines and wrinkles around the mouth. To find out what Dr. Kormeili can do for your lips, call (310) 526-8301 or fill out our online form.
We invite you to check in with Dr. Kormeili and the treatments she recommends to her patients on her blog.
Before & After
About Lip Augmentation
Dermal fillers can enhance and augment the different features of the lips by adding volume, smoothing, and defining contours. Different fillers are used for different lips areas, depending on the desired result, but in general, only hyaluronic fillers (HA) should be used for lip augmentation and contouring. It should not involve long-lasting microsphere fillers, including calcium hydroxylapatite and permanent fillers. [1]
Take a look at the different areas of the lips and what HA fillers can do for each:
Augment the Cupid's Bow
The V-shaped area of the upper lip resembles the shape of a bow. It is named after the Roman god of love, Cupid, because it brings to mind the bow he is often depicted holding. Hyaluronic acid fillers are commonly used to enhance the Cupid's Bow. By injecting filler into the upper lip, the V-shape of the Cupid's Bow can be emphasized, creating a more defined and aesthetically-pleasing upper lip. Get ready to pucker up!
Addressing the Vermillion Border
The border between the darker part of the lips (the vermillion) and the surrounding skin is often more defined and darker than the rest and is a key feature in lip augmentation procedures. A thin, more superficially placed filler, like Restylane Kysse, can further define and accentuate the Vermillion Border; this filler can also smooth out fine lines around the lips. [2]
What is the Philtrum?
The philtrum is the vertical groove that runs from the bottom of the nose to the cupid's bow. It is an important landmark in lip anatomy and is often used as a reference point in lip augmentation procedures. Filler can be injected along the vertical groove to enhance the philtrum to create a more prominent and defined appearance.
Augmenting the Commissures
The corners of the mouth where the upper and lower lips meet are also known as oral commissures and can be treated to create a more natural-looking lip augmentation with lips that gently lift at the corners. Dermal fillers like Juvederm Ultra or Restylane Silk can plump up the commissures, creating a more youthful appearance to the corners of the mouth.
The Delicate Balance of the Oral Fossa
The depression between the lower lip and the chin is often more pronounced in some individuals and can be used to create a more defined lower lip pout. A softer and more malleable filler like Juvederm Volbella can be injected into the oral fossa to create a pronounced lip that moves naturally.
Understanding the different parts of the lips is important in achieving a natural-looking lip augmentation result. A skilled injector like Dr. Kormeili can create a more balanced and aesthetically pleasing appearance by enhancing these specific features of the patient's lips.
Benefits
Dermal fillers can add volume to the lips, making them appear fuller and plumper. Patients with thinning lips due to age often want to add volume since it is associated with youthfulness. Dermal fillers can also enhance the shape and symmetry of the lips, correcting any asymmetry or irregularities. Dermal fillers can address smokers' lines and age-related wrinkling around the mouth. Here are some additional benefits of dermal fillers for lip augmentation and contouring:
Dermal fillers come in various formulations and can be customized to meet each patient's unique needs and aesthetic goals, which allows for a personalized approach.
This is a non-surgical procedure, meaning incisions, sutures, or general anesthesia are unnecessary. Patients appreciate a cosmetic treatment that offers outstanding results with reduced risk of complications and a more comfortable recovery.
Depending on the type of filler used, lip augmentation and contouring can provide long-lasting results lasting several months up to a year or more.
Many patients who undergo lip augmentation and contouring report feeling more confident and satisfied with their appearance. This can positively impact their overall quality of life and well-being.
With high-quality dermal fillers and a skilled injector, lip augmentation and contouring can simultaneously create improvements that look natural and dramatic. What are your lips taking away from your appearance? You'll never know if you don't meet with Dr. Kormeili for a consultation. Schedule yours today by calling (310) 526-8301.
Ideal Candidates
Candidates for lip augmentation and contouring with dermal fillers are typically individuals who are dissatisfied with the appearance of their lips and are looking to enhance their natural beauty. Some common reasons why individuals seek lip augmentation and contouring include:
Patients with naturally thin lips or who have lost lip volume due to aging
Patients with asymmetry in their lips, such as one side being smaller or less defined than the other
Patients with fine lines and wrinkles around the mouth
Patients with lips that lack definition or appear shapeless
Patients who desire to enhance their overall facial balance and aesthetics
Ideal candidates should have good overall health and realistic expectations for their results. It is important to consult with a skilled injector like Dr. Kormeili to determine if lip augmentation and contouring is the right method to address your needs and goals.
Personal Consultation
During the consultation process with Dr. Kormeili, patients will have the opportunity to discuss their concerns and goals for lip augmentation and contouring. Dr. Kormeili will carefully evaluate the patient's lips and facial features to determine the best approach for achieving their desired results.
In addition to discussing the patient's goals, Dr. Kormeili will review their medical history and current medications to ensure they are a good candidate. She will also discuss the different types of fillers available, their benefits, and all pertinent treatment information.
Dr. Kormeili prioritizes patient safety and satisfaction and will work closely with patients to develop a personalized treatment plan that addresses their unique needs and concerns. She will also provide patients with detailed post-treatment instructions to ensure a safe and comfortable recovery.
Overall, Dr. Kormeili's consultation process is designed to provide patients with a clear understanding of the lip augmentation and contouring process and ensure they feel confident and comfortable moving forward with their treatment.
Preparation
Patients should avoid taking blood-thinning medications, such as aspirin, ibuprofen, and fish oil, for at least one week before the procedure. These medications can increase the risk of bruising and bleeding. Follow any pre-treatment instructions the Derm & Rejuvenation Institute team provides to ensure a safe and comfortable procedure. Our goal is your comfort and satisfaction!
The Procedure
The injection technique used during the procedure will depend on the patient's needs and goals. However, Dr. Kormeili typically combines techniques to achieve optimal results. Here is a general overview of how she may inject each area of the lips:
Vermilion Border –Dr. Kormeili may inject the vermilion border, which is the outline of the lips, to enhance definition and create a more pronounced shape. She will carefully inject small amounts of filler along the border to produce a natural-looking result.
Cupid's Bow – To enhance the cupid's bow, Dr. Kormeili may use the "tenting method;" this involves injecting small amounts of filler in a vertical line down the center of the upper lip, creating a subtle lift and definition.
Philtrum Columns – Dr. Kormeili may inject these columns to create a more defined and prominent look. She may use a small amount of filler to create a subtle lift and definition along the columns.
Lip Body – The lip body is the main area of the lips and can be enhanced by adding volume and shape. Dr. Kormeili may use injection techniques to achieve the desired result, including the "fanning method" or "linear threading method."
Wrinkles & Fine Lines – Dr. Kormeili will address age-related wrinkles and lines around the mouth.
During the procedure, Dr. Kormeili will carefully monitor the patient's progress to ensure the results are balanced and natural-looking.
Recovery & Results
After treatment, patients may experience mild swelling, bruising, or tenderness in the treated area; this is normal and typically resolves within a few days. Dr. Kormeili will provide aftercare instructions to help minimize any discomfort and promote proper healing.
Patients can usually return to their normal activities immediately following the procedure. Still, avoiding strenuous exercise or activities that may cause excessive sweating for 24-48 hours after the procedure is recommended. Patients should also avoid touching or rubbing the treated area and wearing makeup for at least 24 hours.
The results with dermal fillers are usually visible immediately after the procedure. However, the final results may take a few days to develop as swelling or bruising subsides. The duration of the results depends on the type of filler used and the patient's response to the treatment. Generally, most fillers last 6-12 months, after which the procedure can be repeated if desired.
Dr. Kormeili will schedule a follow-up appointment with the patient to monitor their progress and ensure they are happy with their results. Patients can expect to see fuller, more shapely, and defined lips that enhance their natural beauty and confidence.
Costs
Dr. Kormeili looks forward to discussing every aspect of boosting the profile of your lips, including the cost, during the consultation appointment. Call today to schedule at (310) 526-8301 or by using our online form.
References
Prendergast PM. Augmentation with Injectable Fillers. Aesthetic Medicine. Published online July 15, 2011:297-335. https://doi.org/10.1007/978-3-642-20113-4_29
Burroughs JR, Anderson RL, McCann JD. Dermal Filler Pearls: The Hyaluronic Acids. Pearls and Pitfalls in Cosmetic Oculoplastic Surgery. Published online November 25, 2014:473-474. https://doi.org/10.1007/978-1-4939-1544-6_143
Click To Make An Appointment