IPL Photofacial
Conveniently located to serve the areas of Santa Monica and Los Angeles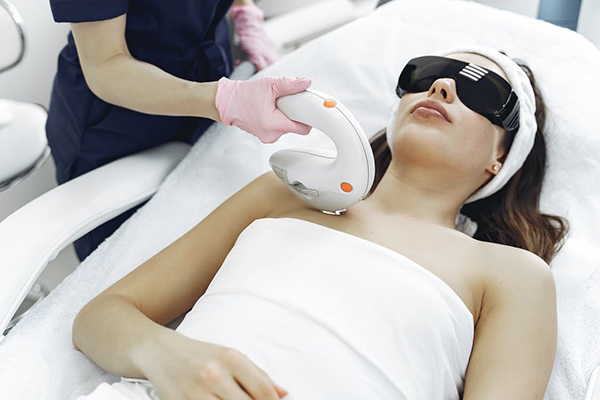 IPL (Intense Pulsed Light) or IPL Photofacial is a specialized light system that can address both brown and red spots on the skin anywhere on the body, a process called photo-rejuvenation. Fotofacial ™ Intense Pulsed Light treatments use light to improve facial redness and flushing, including rosacea, irregular pigmentation and skin tone. Intense Pulsed Light also reduces visible signs of sun damage and aging on the face, neck, and chest.
Before and After Photos
Although safe and effective, not everyone is a good candidate for Intense Pulsed Light photorejuvenation. Some patients with ethnic skin or certain skin conditions such as melasma may need prior Intense Pulsed Light treatment with creams to make this treatment safer for their skin type. Photorejuvenation treatment with the Intense Pulsed Light can be combined with our other lasers as part of a complete skin rejuvenation treatment plan.
Before any Intense Pulsed Light photorejuvenation treatment, however, a thorough medical exam and evaluation of skin type and underlying diseases is necessary to achieve great results and prevent exacerbation of the problem
Dr. Tanya Kormeili specializes in tailoring the skin treatments to the skin types of the patient. The skin of darker patients responds differently that lighter patients and no two approaches are right for the same patient in the treatment of photorejuvenation (Intense Pulsed Light).
Conditions Treated
The first step is medical evaluation and treatment and designing your individualized plan. Please feel free to contact Dr. Tanya Kormeili's Santa Monica office if you are concerned about acne and acne scars concerns. We serve patients in Santa Monica, Brentwood, Malibu, Culver City, Los Angeles, Beverly Hills, & surrounding areas in California.
Click To Make An Appointment