Thread Lift
Conveniently located to serve the areas of Santa Monica and Los Angeles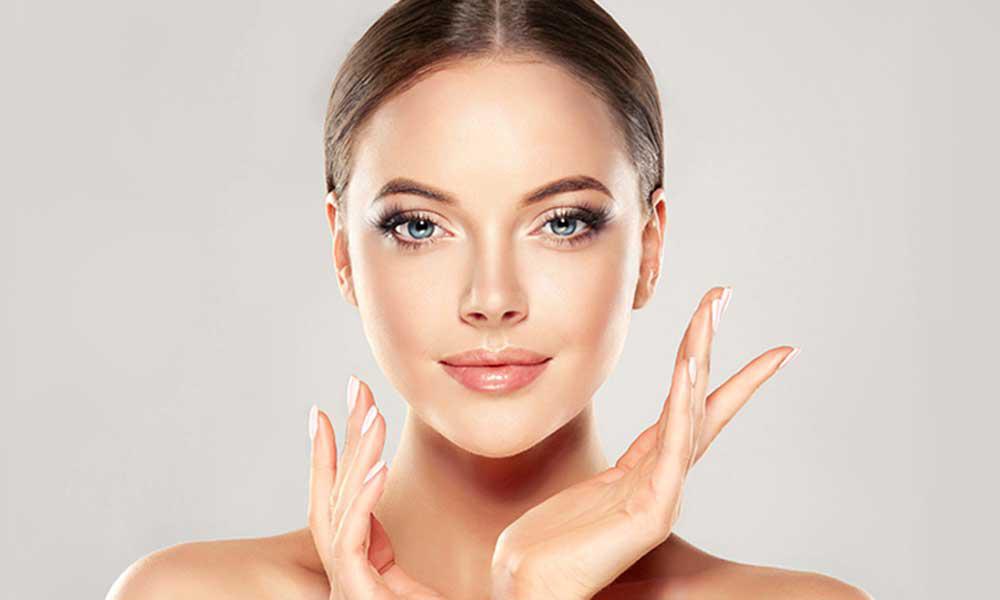 As we age, we lose volume and elasticity of the skin. As we get older, our bodies gradually produce less and less collagen- up to almost 80% collagen loss by the age of 80! This causes the skin to look "fallen" and "saggy!" Facial skin laxity can lead to concerns such as jowls and drooping cheeks. In the past, the only way to address these aging concerns was through facelift surgery. While there are many other treatments to help restore a certain degree of firmness, at a point it seems that only surgery will help. However, now in Santa Monica, CA, there is the Thread Lift from Dr. Kormeili. The Los Angeles Thread Lift helps to bridge the gap between noninvasive facial rejuvenation and facelift surgery, so you can still look younger without having to undergo a complex procedure.
Before and After Photos
About
Sagging skin is normal but undesirable for many people. The PDO Thread Lift is a procedure in which we use sutures (made of sugar!) to pull up areas of the skin where it has laxity or drooping. Much like the sutures used in surgery during a facelift, these sutures are placed under the skin – without having to create an incision in the skin as is done in invasive surgery. This subtle non-surgical lift can help with contouring of the face (cheeks, jawline and the neck area) as well as the lifting of the eyelids and eyebrows without having to undergo extensive cosmetic surgery or general anesthesia. It allows the face and neck area to appear much younger with the use of threads.
The sutures are placed carefully under the skin to create a subtle natural pull that makes the skin look lifted and more youthful. The PDO Thread is left in place, creating an instantaneous, gentle, but quite dramatic lift. Essentially, instead of removing the loose skin as is the case with a facelift, it is simply suspended and pulled back with sutures under the skin.
As an additional bonus, as the sutures begin to dissolve, they help stimulate the body's collagen, which is the key to any rejuvenation process. This means that there will be a natural rejuvenation process in your tissue subsequent to the placement of the threads. Collagen is a basic matrix of the skin that supports growth factors and elastin. It helps the skin to remain strong, voluminous, and supple. By stimulating collagen in the face and neck, the Thread Lift in Santa Monica, CA creates a natural rejuvenation.
Essentially, the PDO Thread Lift treatment in Santa Monica and Los Angeles provides an ongoing and progressive rejuvenation process for facial tissues. You will notice a gradual improvement in your skin tone and firmness, not just in the face but also in the neck!
Benefits of a PDO Thread Lift Over a Facelift
For many of our patients in Santa Monica, the biggest advantage of the PDO Thread Lift is that is has a minimal recovery time compared to a facelift. During facelift surgery, the patient is heavily sedated. So, they are unable to drive themselves home afterward and need to be supervised for a day following the surgery. Plus, during the recovery, facelift patients need to rest. If they have children, they will need assistance in childcare and house duties. Most facelift patients take up to two weeks off work in order to heal properly.
Thread lift recovery is comparatively easy. The Thread Lift procedure can be performed with local anesthesia rather than general anesthesia. So patients can drive themselves home afterward. Although there may be some soreness, redness, and swelling after a Thread Lift, most patients can return to work the next day. This procedure is ideal for people with children or those who have busy lives.
Although the recovery from a PDO Thread Lift is not intensive, there are still some care steps that need to be followed. Dr. Kormeili will provide these recovery instructions when you come into her Santa Monica, CA office.
Threads serve three purposes:
Lifting
Adding volume
Improving texture
We choose the right combination of threads in various areas of the body to create the lifting and rejuvenation effects desired.
Some areas where threads can be used:
Eyebrow and eyelid lift
Improving facial hollows
Treating smoker's lines, folds, mid-face lifts
Treating fine wrinkles
Contouring the cheeks, jawline, and neckline
Improving texture and wrinkles on the neck, chest, abdomen, knees, and thighs
FAQ
What is the advantage of using PDO Threadlift?
• No surgery
• No general anesthesia
• Natural and safe
• Helps promote natural collagen production and tissue regeneration
• Very little downtime
• Yields great results
• Can be combined with other treatments for customized treatment plans
How safe are PDO Threads?
PDO threads are absorbable surgical sutures used in the body for years and PDO sutures have been proven safe for use. After placing the PDO sutures, your skin will fully absorb the sutures within 4 to 6 months and won't leave any scar tissue behind. It will, however, replace it with your own collagen that will aid in natural tissue rejuvenation!
What is the recovery process from PDO thread lift?
PDO thread lifts have very little to no downtime. There may be some swelling, bruising, redness, or mild tenderness after the procedure. The discomfort usually resolves within hours to days and can be controlled with ice packs, head elevation, and over-the-counter painkillers. Excessive movement or exercise in the area of the treatment is discouraged. Additionally, we suggest avoiding saunas, dental surgery, and facials for a few weeks after the PDO Threadlift.
Is a PDO thread lift painful?
PDO Thread Lift is not very painful because it is only minimally invasive We use proper anesthesia locally to numb your skin to make it comfortable. You may experience minimal bruising or no bruising at all.
Is thread lift reversible?
Unlike surgery, thread lifts are reversible and customizable to each person's anatomy.
Can you feel PDO threads?
You can not see or feel the threads after they have been placed. Initially, there might be some tightness or swelling which resolves in a few days to less than 2 weeks from the treatment, depending on the type of PDO threads placed.
What is a sugar thread lift?
"Thread lift" PDO (Polydioxanone) is made of a dissolvable material similar to natural sugar. As it dissolves, it causes natural rejuvenation and improvement in skin health.
Can PDO threads cause blindness?
Unlike dermal fillers, there has never been a case of blindness due to PDO threads. This makes PDO threads a particularly great choice for areas of high risk for blindness or vascular accidents.
How do PDO threads work?
Polydioxanone (PDO) threads are a special medical grade suture material that dissolves under the skin. During the process, it also helps generate new healthy collagen which results in tightening and rejuvenation.
How is a thread lift done?
Imagine a solid tiny suture that is on a hook that is placed under the skin and used to lift up the areas that are sagging!