CoolSculpting
Conveniently located to serve the areas of Santa Monica and Los Angeles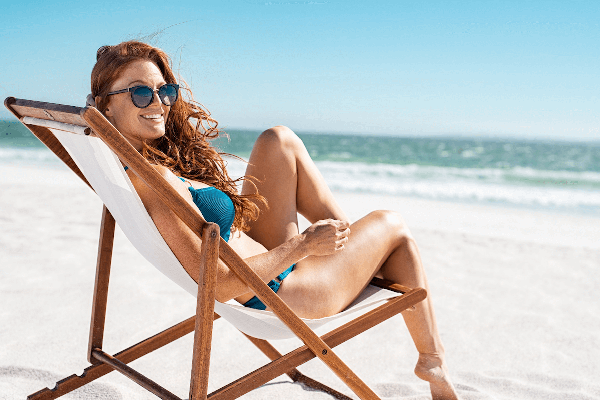 CoolSculpting is a non-invasive, non-surgical body contouring procedure meant to shape and refine "problem areas" where fat stubbornly persists, despite your sincerest efforts at diet and exercise.
At Derm & Rejuvenation Institute in Santa Monica, California, Dr. Tanya Kormeili and her expert team perform CoolSculpting on a diverse community of qualified patients of all genders and body types.
Sculpting the body you've always wanted is easier than you think. Curious to learn more? Check out Dr. Kormeili's medical blog for intriguing insights into the latest breakthroughs in aesthetic dermatology.
CoolSculpting in Southern California
CoolSculpting is a popular procedure that has revolutionized fat loss and body sculpting. But this hot new treatment employs scientific principles that we have known for years in dermatology. Fat cells are more sensitive to cold temperatures than the surrounding skin tissue.[1] When frozen, they go through a process called cryolipolysis, or natural cell death.
This finding has been effectively applied in CoolSculpting. The procedure permanently eliminates up to 22% of fat cells in the treatment area after just a single session. There is no damage to the skin, no need for anesthesia and absolutely no down-time!
CoolSculpting is safe on every skin type.
Common CoolSculpting Treatment Areas
Double Chin
Back of the Arms
Bra-Fat on the Back
Inner Thighs
Love Handles
Buttocks
Abdomen
Before & After
Your CoolSculpting Consultation
The first step on your body contouring journey is a comprehensive consultation with our experienced team. Creating the perfect contour is genuinely an art. At Derm & Rejuvenation Institute, we work diligently to provide optimal results for each of our patients.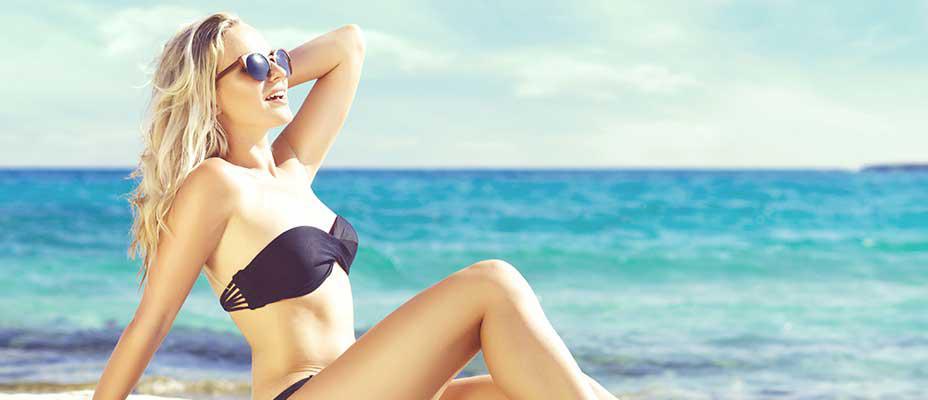 All of our CoolSculpting treatments are under the supervision of Dr. Tanya Kormeili, a board-certified dermatologist, as well as plastic surgeon Dr. Hootan Zandifar. We'll never leave your treatments in the hands of non-expert practitioners. So you can be sure you will receive quality care and enjoy ravishing results.
Contact us to schedule your private consultation where you'll learn more about the graceful waistline and chiseled contours you can achieve with CoolSculpting. Call (310) 526-8301 to speak directly with a member of our medical staff.
A Relatively Painless Procedure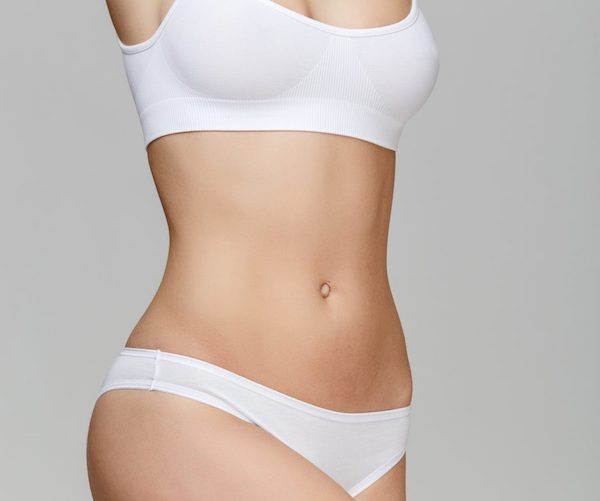 Most patients report only minimal discomfort during their CoolSculpting experience. The CoolSculpting applicators are vacuum powered to help them get a firm grip on the treatment area.[2] You will feel a cold jolt as soon as the applicator takes hold. But the sudden sensation soon fades as the area begins to numb from the freezing temperatures.
Many of our patients actually enjoy their CoolSculpting sessions. We provide them with a comfortable space to recline with WiFi, pillows, massagers and heating blankets so you won't get the shivers. Stream your favorite Netflix series on a portable device while we freeze your excess fat away.
Comparison Table
| | | | | |
| --- | --- | --- | --- | --- |
| | COOLSCUPTING | LIPO | TUMMYTUCK | LASERS |
| SCARRING | none | yes | yes | maybe |
| SURGICAL | no | yes | yes | maybe |
| ANESTHESIA | none | yes | yes | maybe |
| INVASIVE | no | yes | yes | maybe |
| SAFETY | very safe | safe | risky | Safe-risky |
| POST-PROCEDURE COMPRESSION CLOTHING | none | yes | maybe | maybe |
| PAIN | minimal | some | painful | some |
| WEIGHT LOSS | none | none | little | none |
| BODY CONTOURING | yes | yes | yes | yes |
| WIDELY PUBLISHED IN SCIENTIFIC LITERATURE | yes | yes | yes | some |
| NATURAL CELL DEATH | yes | no | no | no |
| SAFE ON ALL SKIN TYPES | yes | yes | yes | no |
| SAFE IN MEN AND WOMEN | yes | yes | yes | some |
A Quick Recovery
Most patients can return to their normal activities immediately after the procedure. Many often return to work on the same day after a CoolSculpting treatment is completed. While some patients may see results in as little as three weeks following their first treatment, the most dramatic outcomes typically manifest in one to three months.
Remarkable Results
Always be sure to schedule a follow-up assessment with us to review your results. Try to maintain a healthy lifestyle to preserve your gains. CoolSculpting is a body contouring procedure, not a weight loss solution. CoolSculpting is not an alternative to proper nutrition and regular exercise.[3]
CoolSculpting Permanently Reduces Fat Cells
The CoolSculpting procedure leverages a process called cryolipolysis during which excess fat cells are killed by exposing them to freezing temperatures. This is the secret behind CoolSculpting's remarkable results. Once fat cells are removed in this way, they never come back. You should be aware that it is still quite possible to gain weight after CoolSculpting if you do not maintain a healthy diet and regular exercise. However, many CoolSculpting patients have found it easier to keep off the weight after their procedure.
Their sleek new contours are the perfect motivation to look and feel their best.
CoolSculpting Cost in Santa Monica
At your personal consultation, Dr. Kormeili or one of her expert medical staff will become acquainted with your case before proposing a personalized course of treatment. The scope and sequence of your treatments are an individual matter, depending on your personal health, fitness and the extent to which CoolSculpting can help.
At Derm & Rejuvenation Institute, your treatment is tailored to your unique needs. At the conclusion of your consultation, we will quote you an accurate cost. Join our ranks of pleased patients who have left radiant reviews about their CoolSculpting encounters. Contact us to schedule your appointment.
FAQ
Is CoolSculpting safe?
When performed correctly, CoolSculpting is a completely safe, non-surgical body contouring procedure. CoolSculpting is FDA approved to treat nine discrete areas of the body, including the abdomen, thighs, flanks and the submental area under the jaw. As it has grown in popularity, many medical spas now offer reasonably priced CoolSculpting packages to their customers. But, buyer beware! CoolSculpting is still a complex medical procedure, even if there are no incisions involved. For the safest experience (and the best results), make sure your CoolSculpting sessions are performed under the guidance and supervision of a board-certified doctor.  
What are the possible risks and side effects of CoolSculpting?
There are few side effects and no long-term risks associated with CoolSculpting. Typically, patients report temporary redness, swelling and occasional bruising in the treatment areas. These effects are temporary and generally resolve within days or weeks. During the procedure, you may experience sensations of tugging, mild pinching, tingling, intense cold, stinging and cramping at the target site. Because it is non-surgical and non-invasive, CoolSculpting avoids the prolonged and painful recovery associated with other body contouring treatments, like liposuction. In fact, the CoolSculpting procedure has become so popular precisely because many patients see it as a "low risk, high reward" proposition. With CoolSculpting, qualified candidates who seek body contouring solutions are able to achieve real results without the costs and commitment of "going under the knife." 
What happens if I gain weight after my CoolSculpting procedure?
CoolSculpting permanently reduces the number of fat cells in the treatment area to achieve its elegant ends. Even though these cells will never return, your body's remaining fat cells will still swell if you consume excess calories. If you don't do your part to maintain your new look with a healthy diet and exercise, you will most certainly gain weight. However, your CoolSculpting contours will remain consistent even as your body mass increases. This is no excuse to "let yourself go." In fact, most patients use their transformative results as extra motivation to sustain their slim new silhouette. 
How long do CoolSculpting results last?
CoolSculpting permanently eliminates fat cells in the treatment areas. After the procedure, fat cells in your target zones will be naturally flushed from the body. As long as you maintain the same body weight, you are unlikely to lose your sleek contours.
How many CoolSculpting sessions do I need?
Most patients are able to achieve their body contouring goals within two or three CoolSculpting sessions. Each session is performed several weeks apart to give the body enough time to dispose of the fat cells naturally. Your total number of sessions heavily depends on your individual anatomy. Your personal consultation is an opportunity to assess the scope and sequence of your treatment regimen. If you are considering CoolSculpting, we recommend that the procedure be performed under a board-certified physician's guidance and direction.  
Can CoolSculpting reduce fat anywhere on my body?
CoolScupting is approved by the FDA to slim and contour nine different areas of the body. 
– Abdomen 
– Flanks
– Below the Chin
– Below the Jawline 
– Bra Fat
– Back Fat
– Inner and Outer Thighs
– Upper Arms 
– Underneath the Buttocks
Clever CoolSculpting practitioners know how to combine abutting treatment areas for optimal outcomes. For instance, freezing away stomach fat yields the best results when combined with the flanks. Puzzling together the CoolSculpting machine's intricate applicators to fit snuggly upon your body's bulges and curves is truly an art. Wise CoolSculpting patients are advised to seek treatments from an experienced technician. For the safest, most satisfying results, your CoolSculpting sessions should be conducted under the care and supervision of a board-certified physician.     
Can I return to normal activities after my treatment?
You sure can! A large part of CoolSculpting's allure is associated with the procedure's relative ease. Some call CoolSculpting a "lunchtime procedure" because you can be in and out of your appointment in under an hour. There is no downtime or extended recovery connected with CoolSculpting. It will not significantly interfere with your regular routine.  
How long is each CoolSculpting treatment? 
CoolSculpting is a relatively simple procedure that typically takes between 30 and 45 minutes for each treatment area. Most patients will achieve their desired outcome after two or three CoolSculpting sessions. Your individual treatment needs will vary based on the amount of fat you wish to remove and the extent of the enhancements you seek.
References
Ingargiola, M. J., Motakef, S., Chung, M. T., Vasconez, H. C., & Sasaki, G. H. (2015). Cryolipolysis for Fat Reduction and Body Contouring. Plastic and Reconstructive Surgery, 135(6), 1581–1590. doi: 10.1097/prs.0000000000001236
Derrick, C. D., Shridharani, S. M., & Broyles, J. M. (2015). The Safety and Efficacy of Cryolipolysis: A Systematic Review of Available Literature. Aesthetic Surgery Journal, 35(7), 830–836. doi: 10.1093/asj/sjv039
Coleman, S. R., Sachdeva, K., Egbert, B. M., Preciado, J., & Allison, J. (2009). Clinical Efficacy of Noninvasive Cryolipolysis and Its Effects on Peripheral Nerves. Aesthetic Plastic Surgery, 33(4), 482–488. doi: 10.1007/s00266-008-9286-8
Click To Make An Appointment