Liver Spots
Conveniently located to serve the areas of Santa Monica and Los Angeles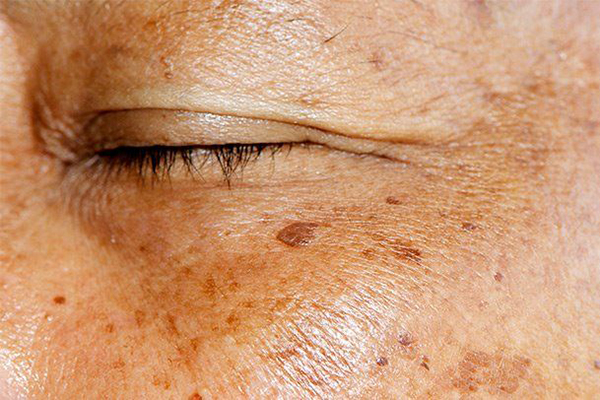 Liver spots, are also called sun spots, dark spots, or age spots (or old age spots if you are daring!). They are small, gray-brown spots that appear due to excessive sun damage to the skin and are the result of actinic damage. Liver spots are usually associated with sun exposure and can be one of the earliest signs of aging. There are a number of ways to remove brown spots depending on the depth and type of pigment deposited in the skin.
Before & After
Dark spots appear when the melanin in the body stops protecting the body due to extreme exposure to ultraviolet rays. They affect the face, neck, chest, hands, back and even the arms and legs. Though liver spots are very common in adults older than age 40, they can affect younger people as well, and should always always be differentiated from a lethal skin cancer known as melanoma, before doing any type of treatment to remove brown spots.
Treatments
As a board certified dermatologist, Dr. Kormeili is an expert in diagnosing and properly treating all brown spots. We look forward to making your appointment today!
Click To Make An Appointment