Cryosurgery
Conveniently located to serve the areas of Santa Monica and Los Angeles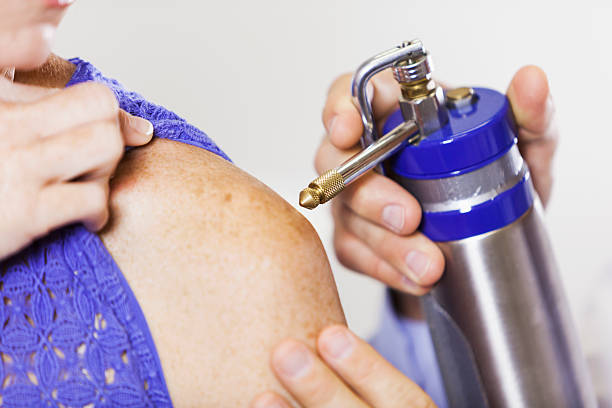 Cryosurgery (cryotherapy) is the application of extreme cold to destroy abnormal or diseased tissue.
A common method of freezing lesions is to use liquid nitrogen as the cooling solution. This super-cooled liquid may be sprayed on the diseased tissue, circulated through a tube called a cryoprobe, or simply dabbed on with a cotton or foam swab. The cancerous and pre-cancerous tissue is destroyed by this application of intense cold. Cancerous growth is rapidly frozen with liquid nitrogen and then slowly thawed. A second freeze is often done to ensure adequate tissue destruction.
Upon treatment, patients experience minor-to-moderate localized pain and redness. Sometimes blisters may form, but these usually scab over and peel away within several days. The area heals with healthy skin. Minor discoloration or scarring is possible with these treatments.