Newly Single Makeover
Conveniently located to serve the areas of Santa Monica and Los Angeles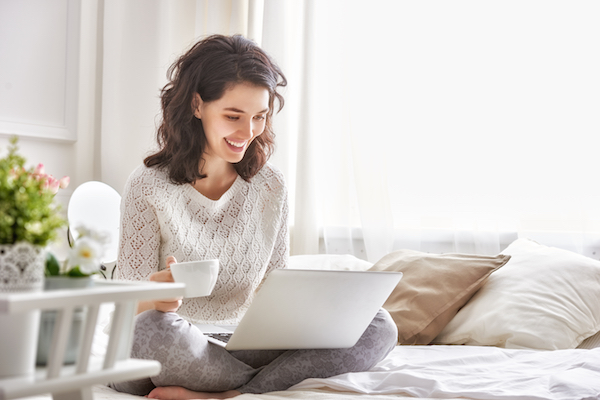 The Newly Single Makeover is a suite of expertly curated cosmetic procedures that work to premiere your natural, independent beauty as you confidently step into this exciting new phase of life.
A breakup may be just as unexpected as the initial stumble into love, or it may have been days, months, even years in the making. It may have been your decision or a surprise transition into the next, more exciting chapter of your life. However the change came, you may find yourself unhappy with your appearance once the dust has settled. Although a healthy, active lifestyle can do wonders for your emotional and physical health after the split, there may be details in your appearance that diet and exercise alone can't remedy. Leave these details to Dr. Tanya Kormeili. As a board-certified dermatologist, Dr. Kormeili has the skills, knowledge, and experience necessary to reverse the signs of heartbreak – or celebrate the transition– and get you back on your feet to conquer the world before you. The first step on this journey is to schedule a personal consultation with the doctor to discuss your questions and concerns. To contact our office directly, please call (310) 526-8301. 
Before and After Photos
About Breakups
Breakups signify a new beginning! They are a new opportunity to learn more about yourself, find a new partner and to grow again. We know everyone wants to look their best and feel confident. We have the right solutions to help you regain your confidence and put your best foot forward. We believe you are as young as you feel inside and as vibrant as you want to be! We are happy to be a part of your life's big journey!
A Solution Personalized to You
After a relationship, your self-confidence in your appearance could waver. You might have stopped paying attention to your appearance because you felt so comfortable with your significant other. Now, back on the dating scene, you may feel unprepared to approach strangers courageously. That's where Dr. Kormeili's Newly Single Makeover enters the conversation. This makeover will be the catalyst for your debut into the dating world. With a Newly Single Makeover, you can choose from the following:
Shine Bright with Clear Skin
Following a relationship, your skin's health might not be what it once was. You might have trouble spots of acne scattered across your complexion. Whether due to hormones, diet, or stress, acne can occur at any stage of your life. Dr. Kormeili has just the services to help. With her suite of acne-fighting treatments, Dr. Kormeili can also reduce the sight and severity of any current acne scars. 
Hyperpigmentation
Our skin is the only organ in our body to undergo photoaging, which leads to age-related pigmentary changes. When our skin experiences constant UV exposure, the cells in our skin tissue incite more melanogenic activity, intensifying epidermal pigmentation.[2] Skin with hyperpigmentation appears unevenly dotted with brown spots called liver spots, otherwise known as sunspots. These can occur in just about any part of the body, and impart an aged appearance. To treat your sunspots, Dr. Kormeili employs the use of IPL, Fraxel, Chemical Peels, and Cryosurgery.
Lift and Hydrate Your Skin From the Inside Out: Fillers
Your visage might have lost volume over the years or may just be missing the contours you desire. With hollow, thin facial features, you might feel your presence is lost in the dating world. To create plump, luscious cheeks and lips or smooth away wrinkles, Dr. Kormeili utilizes both hyaluronic and non-hyaluronic acid fillers. 50% of our natural hyaluronic acid is in our dermis.[3] This hygroscopic molecule is formulated into an injectable gel to make the suite of fillers Dr. Kormeili uses. When strategically injected into our dermis, the gel volumizes and contours the target tissue, smoothing out the overlying wrinkles and fine lines. Other fillers like Sculptra contain poly-L-lactic acid, which stimulates our fibroblast cells to produce more collagen and add contours to the treated area.
Wipe the Frown Away: Wrinkle Treatment
During your relationship, you may have smiled. You may have frowned. And you may have wrinkles as evidence. Wipe the slate clean with Dr. Kormeili's wrinkle treatment! Through several skin-safe procedures, Dr. Kormeili can address the wrinkles, fine lines, and folds that crease your complexion into looking older than your age. 
Glam Up Your Photos: Facial Contouring
On a blind date, the first thing your mysterious date will notice is your face, of course! To make sure you're "restaurant ready", Dr. Kormeili uses a host of facial contouring procedures to enhance your natural beauty and make sure that the lucky someone sitting across from you won't be able to take their eyes off of you. 
Hide the Tired Look: Under Eye Treatment
Dark under eyes occur at any age and any stage of life. They may be new to your facial appearance or a longtime burden. However, dark under eyes can make a person look more tired, mature, and worn out than how they feel. To remedy this, Dr. Kormeili uses a list of procedures that can rejuvenate these small pockets under your eyes. 
Reverse the Signs of Aging with Laser Resurfacing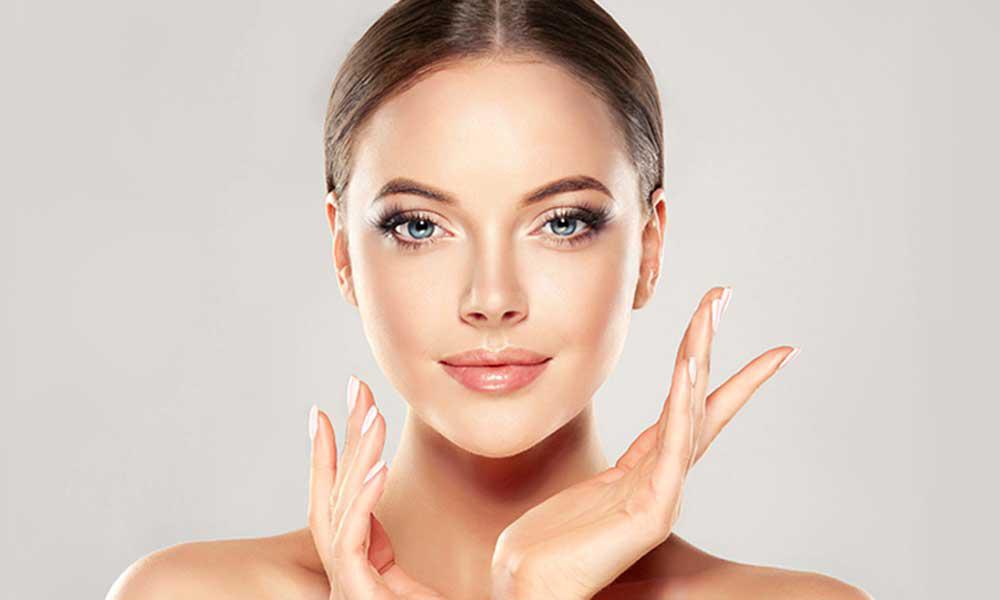 Using the state-of-the-art Vbeam laser, Dr. Kormeili can rid your face of rosacea, spider veins, and acne scars. Harnessing the thermal energy of red light, the Vbeam laser targets unevenly pigmented areas of skin tissue. When the cells are targeted, their pigmentation is zapped away, leaving behind incredibly clear, evenly toned skin. 
New You with a Non-Surgical Facelift
Otherwise known as a liquid facelift, a non-surgical facelift can give you a refreshed, younger appearance without the hassle and trouble of undergoing surgery. Using a host of fillers and advanced cosmetic technology, Dr. Kormeili can restore your self-confidence and help you be ready for a first dance, first date, and first kiss.
Firm Up with Skin Tightening
By the age of 50, we have lost 30% of our natural collagen.[4] This loss of collagen can cause our skin to lose its elasticity, moisture, and youthful appearance. To revitalize your skin's collagen supply, Dr. Kormeili utilizes the revolutionary Thermage skin tightening device. Harnessing the power of radio-frequency, this device stimulates our fibroblast cells – the cells responsible for our collagen production. This non-invasive procedure is best for people with mild to moderate skin laxity. Don't let loose skin keep you from meeting your soulmate. Add Thermage to your Newly Single Makeover and see a rejuvenated you!
Hold Your Head Up High: Non-Surgical Neck Rejuvenation
Do you want a solution to your loose skin around your neckline without having to undergo surgery? With a non-surgical neck rejuvenation procedure, Dr. Kormeili utilizes an array of fillers and advanced body contouring technology to revamp your neckline. Many patients who elect to go with a non-surgical neck rejuvenation procedure are thrilled with how such a simple treatment can enhance their whole look. If you would like to see a completely improved neckline, be sure to add a non-surgical neck rejuvenation procedure to your Newly Single Makeover!
Enjoy Flirty Cleavage: Chest Rejuvenation
For many people, their chest appears red and flushed throughout the day even when they aren't exercising or working up a sweat. To solve this problem, Dr. Kormeili uses a list of chest rejuvenation treatments that tighten the skin, remove redness, smooth out fine lines and brown spots, and reverse the signs of sun damage. 
Hold Hands with Confidence: Hand Rejuvenation
Much like our facial appearance, our hands can exhibit signs of aging. From wrinkles to lax skin on the tops of our hands, many people suffer from unflattering hands. To fix this, Dr. Kormeili utilizes a customizable array of treatments to rejuvenate your hands! These can include Radiesse injections, chemical peels, the Fraxel laser, and IPL. 
While some or all may be applied to your treatment plan, it is important to talk with Dr. Kormeili to determine which one is right for you. To do so, please schedule a personal consultation with her at our Santa Monica office. We're looking forward to designing your Newly Single Makeover!
Personal Consultation
Your consultation will take place at our office in Santa Monica. As a Clinical Professor of Dermatology at UCLA, Dr. Kormeili's academic involvement puts her at the forefront of her field. During your consultation, she will perform a brief physical examination and a new patient intake interview. Then, she will inquire about your desired results. Dr. Kormeili aims to understand how you wish to see yourself. With this as her chief goal, she will be well-equipped to achieve those desired results when they are voiced. After acquiring an overarching view of your desires and expectations, she will construct a personalized treatment plan. This treatment plan will entail all of the procedures necessary to achieve your desired aesthetic. 
Click To Make An Appointment
References
Handel, A. C., Miot, L. D., & Miot, H. A. (2014). Melasma: a clinical and epidemiological review. Anais brasileiros de dermatologia, 89(5), 771–782. https://doi.org/10.1590/abd1806-4841.20143063
Kablik, J., Monheit, G. D., Yu, L., Chang, G., & Gershkovich, J. (2009). Comparative physical properties of hyaluronic acid dermal fillers. Dermatologic surgery : official publication for American Society for Dermatologic Surgery [et al.], 35 Suppl 1, 302–312. https://doi.org/10.1111/j.1524-4725.2008.01046.x
Shuster S, Black MM, McVitie E. The influence of age and sex on skin thickness, skin collagen and density. Br J Dermatol. 1975;93:639-643