Rosacea
Conveniently located to serve the areas of Santa Monica and Los Angeles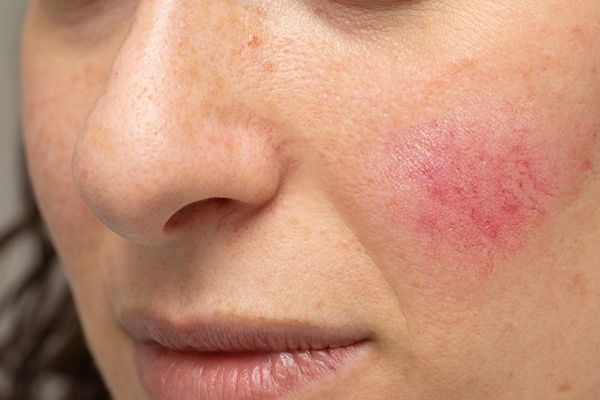 Although the definition of rosacea in dermatology textbooks is very clear, in less clinical conversations rosacea is a term used to refer to redness on the face neck or chest. Rosacea can show up in many forms: little red bumps or pustules, diffuse redness, broken capillaries (telangiectasias). Sometimes you will see flushing or skin sensitivity. Rosacea can also affect the eyes and present with symptoms of red dry eyes that have a prickly sensation. Understanding the underlying problem is important to proper rosacea treatment.
Rosacea treatment using medical modalities includes various agents that decrease inflammation, target bacterial overgrowth or both. Effective rosacea treatment must include eliminating the triggers of rosacea. Special precautions in rosacea treatment are applied to pregnant women of course.
Dr. Tanya Kormeili specializes in treating these pesky broken blood vessels of rosacea along with any other spots or lines on the body, including sun spots or dark spots.
Before & After
Treatments
Click To Make An Appointment