Botox for Wrinkles
Conveniently located to serve the areas of Santa Monica and Los Angeles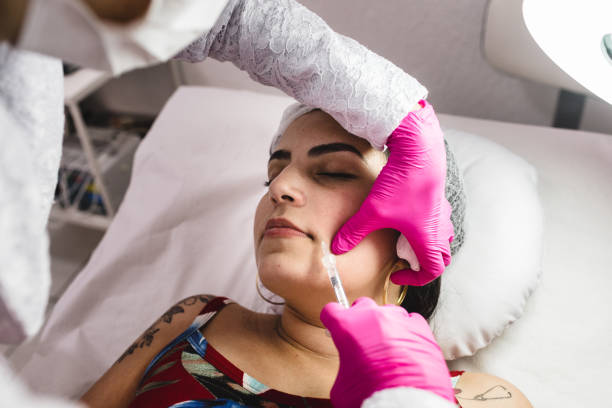 Botox can be used to soften wrinkles from frown lines, forehead lines or those lines around the eyes called crowsfeet. Botox can also be used to correct smoker's lines (fine lines around the mouth), gummy smiles or downward angles of the mouth. Botox is also used to contour the jaw for those with strong masseter muscles.
The molecules of Botox work to stop the communication between muscles and the nerves causing them to over contract. When we make facial movements, for example, the muscles are causing the skin to wrinkle, frown and leave permanent lines. The negative hype about Botox side effects comes to this exact mechanism of action. If used improperly (i.e Horse Botox in humans, wrong concentrations of Botox dilution or improper injection techniques using Botox), Botox side effects can be lethal, yes. However, after decades of proper use, Botox can be injected safely without the dreaded Botox side effects publicized so widely. Therefore, it is critical not to take Botox treatments lightly. It is a medical procedure, not a spa treatment! The vast number of Botox before and after photos along with cheap Botox advertisements may deceive patients from making dangerous health decisions. In our office, the Botox we inject into our patients is the same Botox Dr. Tanya Kormeili uses on herself and family members. Quality and technique is everything.
Dr. Tanya Kormeili specializes in using micro-droplet Botox injections to soften wrinkles naturally and not create a frozen face. While no one will miss the 11s frowning at them, losing beautiful facial expressions on the face and looking "fake" is not attractive!
After proper Botox injections, it takes a few days to 2 weeks to get the final result. There is really no downtime, while bruising may take place that takes a few days to resolve. It lasts 3-6 months and during this time, the skin has a chance to heal without the pressure from the underlying muscles.