Fraxel laser therapy is a skin rejuvenation treatment that improves the appearance and health of the skin.
Laser treatments can solve a wide variety of topical skin issues and lead to a healthier and refrehed appearance. Fraxel was the first laser of its kind to be approved by the FDA and developed right here in California. It changed the way that doctors and patients thought about laser skin therapy and is continuing to help treat those struggling with acne scarring, dark spots, and drooping, dull skin. (1) And, it still is: there are many laser treatments available, but Fraxel continues to be a trusted, gentle, and effective solution. If you're curious about laser treatment with minimal downtime and skin rejuvenation for sun damage, scars, stretch marks, wrinkles, and age spots, Fraxel is for you. Call the Derm & Rejuvenation Institute in Santa Monica at (310) 526-8301 to schedule a consultation with Dr. Tanya Kormeili and get started on your way to smooth, vibrant skin!
Before and After Photos
About Laser Therapy
The longer the laser wavelength, the deeper the laser can penetrate.
All laser skin therapies (and micro-needling and chemical peels) work on the premise that creating small, controlled injuries to the skin stimulates the body's own natural healing processes, which allows it to generate new, healthier skin. When the outer damaged layer of skin is removed, the inner layers of the skin create the new skin cells that eventually make their way to the surface of the skin.
Lasers direct light energy into the skin, where it produces a thermal effect that targets the natural moisture in your skin cells to heat, damage, and disrupt skin processes. This includes things like unsightly blood vessels, dark spots, scar tissue, or, like in the case of laser hair removal, hair follicles.
What makes Fraxel different from other laser treatments?
Fraxel is a fractional laser- this means that instead of a solid beam of laser energy, the beams that Fraxel uses are diffused. Instead of blasting the entire area of the skin being treated, it intentionally "misses" microscopic areas, which makes for a gentler treatment, and less recovery time. In fact, Fraxel pioneered the concept of fractionated lasers, and the rays of thermal heat that it produces are one-tenth the size of a hair follicle. These rays create a pattern of tiny puncture channels throughout the treatment region without compromising the epidermis and allow for a quick recovery. (2)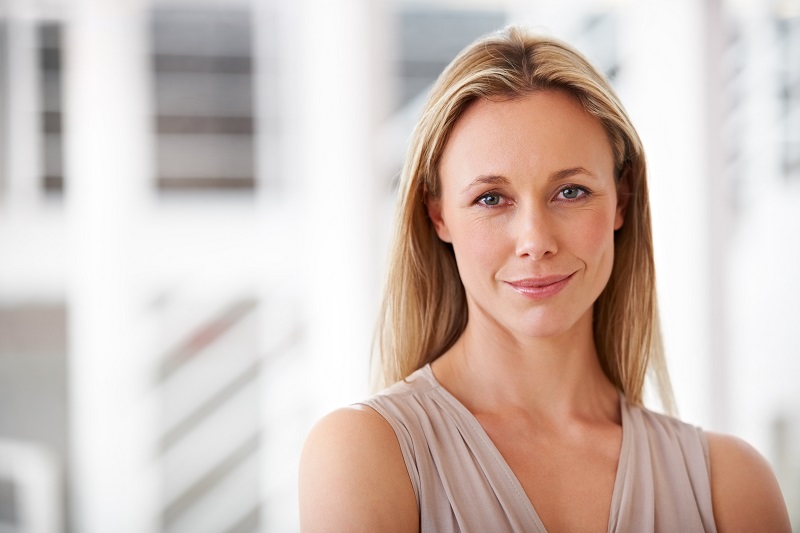 Our skin has many layers of cells, and our skin is constantly sending old and waste products to the surface, where they are eventually shed. The microscopic waste that fractional lasers create is sent directly to the surface, through those channels, where it is naturally and quickly exfoliated away. This rapid healing process is made possible through the help of the surrounding "normal" or untreated skin that Fraxel misses. (1)
Because lasers heat darker pigmented skin factors more quickly than other lighter areas of skin, not all lasers are safe for those with darker skin tones. Fraxel is safe for patients with a broad spectrum of skin types.
Fraxel Goes Both Ways
The Fraxel technology offered at Kormeili Derm & Rejuvenation Institute uses two wavelengths of lasers to treat both surface issues and deeper skin problems. The longer and slower wavelengths penetrate the skin more deeply than the shorter, higher-energy wavelengths, which are more effective for treating surface issues like sun damage and spider veins. By using laser energy at two different frequencies, Fraxel is able to treat topical issues, as well as stimulating collagen production in the deeper layers of the skin.
Through the fractionated treatment pattern that targets both the dermis and epidermis, these lasers provide significant skin resurfacing capabilities without unnecessary damage. However, because the laser only targets a fraction of the patient's skin at a time, more treatments are typically required at 2 – 4 week intervals for the best outcomes. (2)
Benefits on the Westside
With years of excessive exposure to the sun and other natural elements, the skin can begin to appear dull. Other factors such as air pollution, stress, fatigue, and lifestyle don't do us any favors either! The Fraxel laser can restore a bright and vibrant appearance for a more youthful overall aesthetic. Fraxel offers patients a gentler laser therapy that targets the surface of the skin and gets to the root of many dermatological problems, including those that come with aging and enjoying our coastal climate:
Wrinkles
With age, the skin's production of elastin and collagen slows and can't keep up with its natural loss. As a result, the skin begins to sag, wrinkle, and become lined. Fraxel laser energy stimulates collagen production in the skin and removes the outer damaged layer of skin to reduce the appearance of lines and wrinkles.
Age Spots and Melasma
Age spots, or brown spots, appear due to sun damage. Melasma commonly arises during hormone fluctuations. Both of these spots appear in dark, uneven patches on the face, neck, chest, hands, and arms. These spots give the skin an aged appearance. The discoloration is caused by a significant amount of melanin being developed to protect the skin from harmful sun rays. Fraxel targets melanin to heat and eliminate the damaged, dark blemish.
Actinic Keratosis
Actinic Keratosis is a precancerous skin condition that appears on the skin as a scaly growth in regions of the body that are often exposed to sunlight. This condition is very treatable with the Fraxel laser, providing remarkable results.
Acne / Surgical scars
Fraxel laser can treat small depressions or indentations in the skin caused by acne or surgical incisions. Laser treatments break down scar tissue formations and stimulate collagen production to repair and the pits and streaks that acne leaves in its wake.
Candidates and Consultation
You may be a good candidate for Fraxel if you have dermatological issues brought on by sun damage, genetics, or certain skin conditions.
Because Fraxel is so gentle, it's a great choice for patients with busy schedules and is safe to use on many skin types. During your personal consultation, Dr. Kormeili will examine your skin and determine whether you're a good candidate for Fraxel laser therapy.
Preparation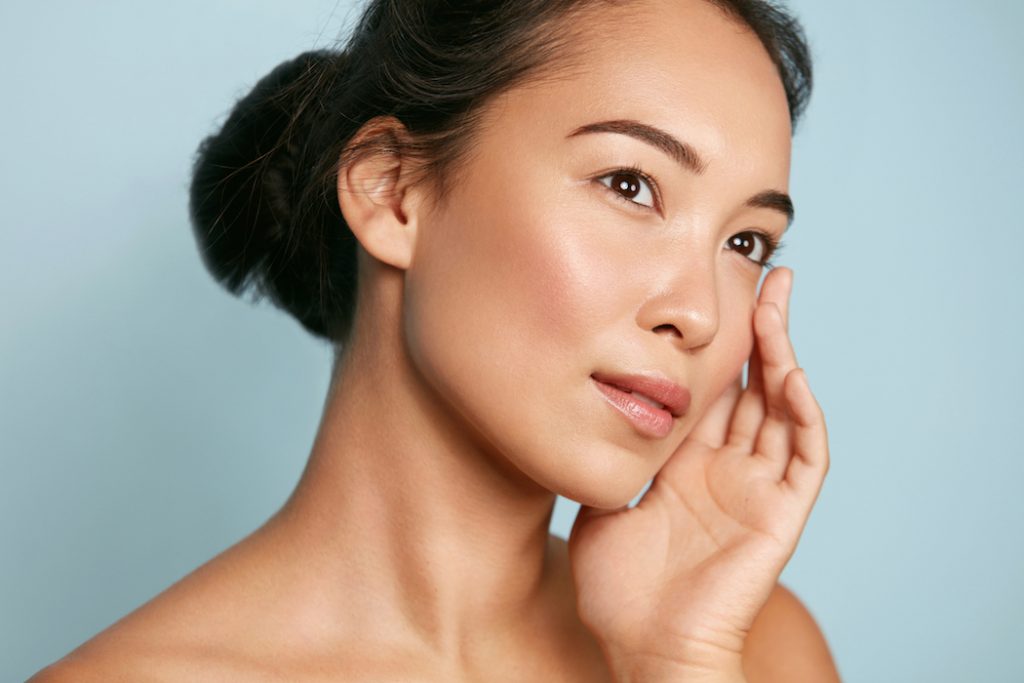 Taking care of your skin isn't just prepping for a treatment; it's a lifestyle! But before your Fraxel session, don't use tanning beds or enjoy extended sun exposure for two to four weeks.
As with other skin treatments, patients who have open wounds should wait until their skin heals, and patients who are taking Accutane or blood-thinning medications should discuss their treatment plans with their doctor and aesthetician. Bring up any conditions or diseases that affect your skin during your personal consultation to avoid any surprises, and get the best results possible.
Procedure
The Fraxel procedure takes 20 to 25 minutes for a full face.
Before we get started with your Fraxel session, you'll have a numbing cream applied to your treatment area and relax for about an hour to ensure that you stay comfortable during your procedure. Your laser technician will swipe the Fraxel handpiece across your skin in steady, regular passes and target your problem areas. It may feel like a slightly warm hot roller on your skin. However, some patients do not experience any sensation after the numbing cream!
Recovery
Most patients notice temporary redness and swelling after their treatment, followed by a few days of peeling skin.
Swelling usually lasts for two to three days. Try and sleep elevated on a few pillows the first night if possible. In short, it's time to baby your skin for a week.
Apply cool compresses, but do not ice
No sun or other UV exposure – SPF 30 + daily!
NO harsh chemicals or exfoliants
We will provide you with a kit that has skincare products as well as instructions for how to properly care for your skin after Fraxel.
Results
Fraxel Laser is considered the gold standard in dermatology and is clinically proven for efficacy and results in over 50 published clinical studies. Over 1 million treatments have been performed successfully. The results are real!
After your skin finishes its natural healing process, you'll notice:
Smoother, fresher, younger-looking skin
Improved tone and texture
Reduced brown spots
Reduced fine lines and wrinkles
Improved appearance of acne scars and surgical scars
Improved appearance of neck and chest lines and wrinkles
Improved appearance of C-section scars
Rejuvenation of the hands
Improved appearance of stretch marks
Fraxel is a gentle laser. And, as with all nonablative fractional devices, there is usually a need for multiple treatments to achieve the final result. Most contend that 4 to 6 treatments are required to attain the given desired outcome for the majority of clinical indications. (1) Dr. Kormeili will be able to give you a good idea of the number of treatments you'll need to address your skin concerns during your personal consultation.
To learn more about the other services she and Dr. Zandifar offer, follow their blog.
How Much do Fraxel Treatments Cost in Santa Monica?
The cost of the Fraxel laser treatment will vary depending on the treatment area, the extent of treatment needed, and if any additional procedures will be combined to provide the patient with their desired results. During your initial consultation, Dr. Kormeili will work directly with you to build a treatment plan that is tailored to your exact skin needs and provide you with an accurate treatment quote. To obtain a custom quote for the Fraxel laser treatment, we ask patients to start by contacting our office and scheduling their private consultation with Dr. Kormeili. Age-defying results are right here on Wilshire!
References
Gold MH. Update on Fractional Laser Technology. The Journal of clinical and aesthetic dermatology. 2010;3(1):42-50. Accessed March 30, 2021. https://www.ncbi.nlm.nih.gov/pmc/articles/PMC2921736/
Preissig J, Hamilton K, Markus R. Current Laser Resurfacing Technologies: A Review that Delves Beneath the Surface. Seminars in Plastic Surgery. 2012;26(03):109-116. doi:10.1055/s-0032-1329413