As we age, collagen breaks down, resulting in loss of skin strength and elasticity.
Ultherapy helps produce new collagen growth through time-tested ultrasound technology.
Ultherapy is the only FDA-cleared, non-invasive procedure that lifts the neck,
chin, and brow, and improves lines and wrinkles.
Through the ultrasound imaging with Ultherapy, energy is delivered precisely to the
place where it will benefit you most—for natural-looking results that improve
over time.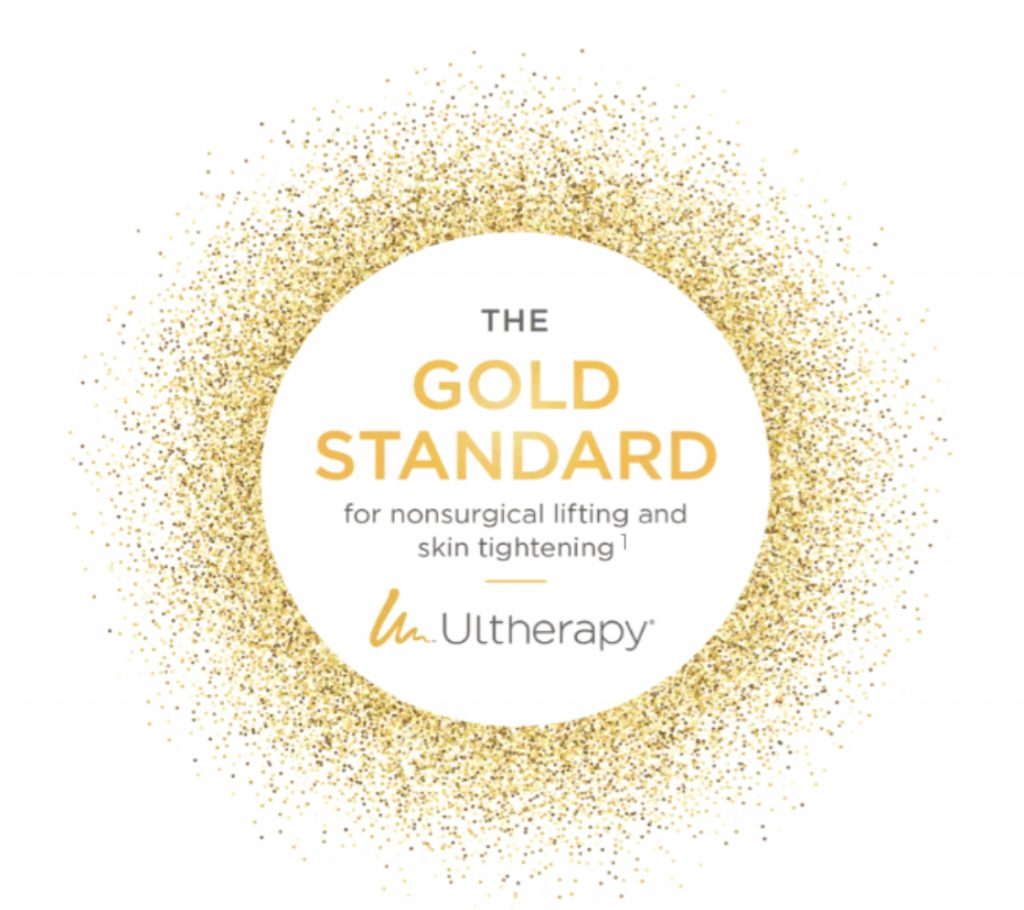 Ultherapy is the only FDA-cleared, non-invasive procedure that lifts the neck, chin and brow, and improves lines and wrinkles on the upper chest.
Natural-Looking and Noticeable
The proven results of Ultherapy are clear, appearing over two to three months
as new collagen works to lift skin on the neck, chin, and brow—as well as
smooth skin on the upper chest.
Results may improve over the following three to six months, and can last a year or more.
It won't duplicate the results of a surgical facelift, but Ultherapy is a clinically proven non-invasive alternative for those not ready for surgery.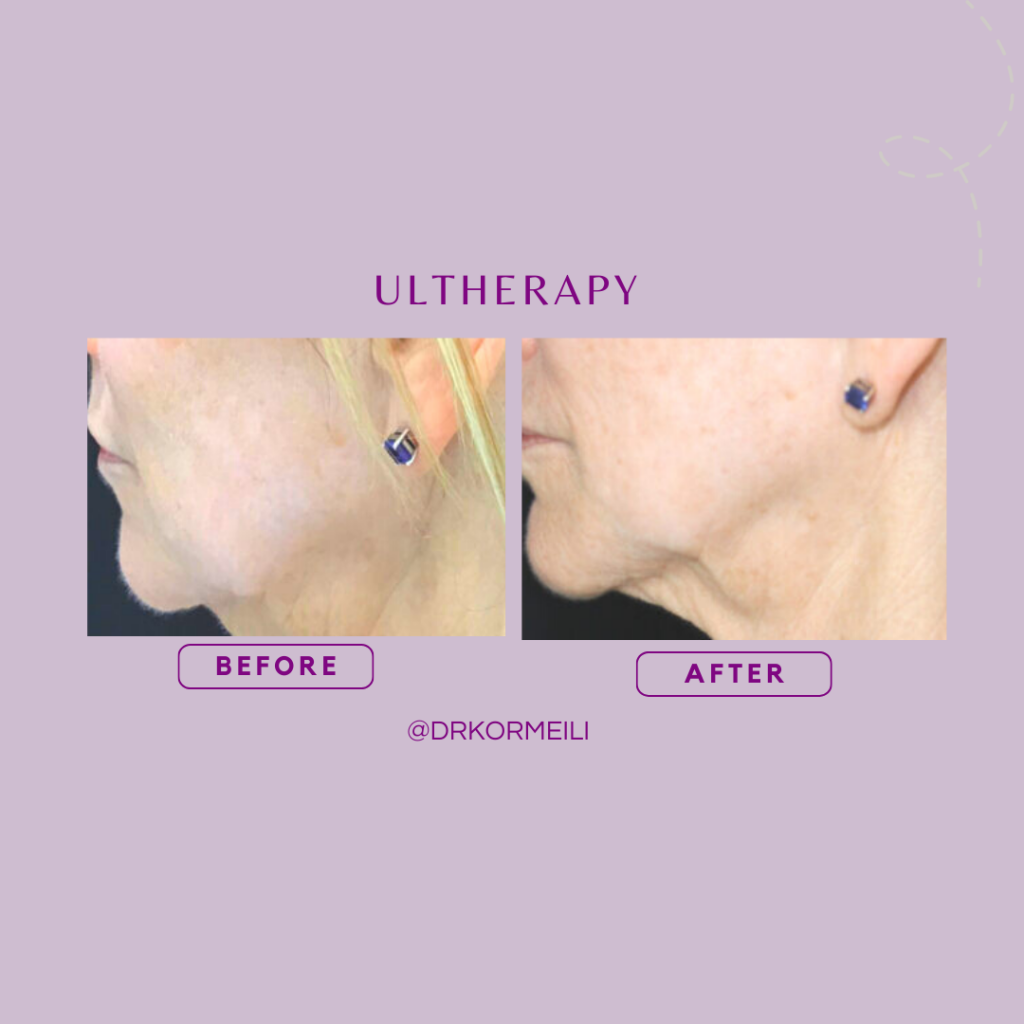 FDA-Cleared for Lifting
Only Ultherapy is FDA-cleared to non-invasively lift skin on the neck, under
the chin, and on the brow—and also improve lines and wrinkles on the décolletage!
What is Ultherapy?
Ultherapy ® uses ultrasound technology to generate a thermal effect under the skin. This effect essentially jump-starts your body's own process to create fresh, new collagen.
What does it treat?
FACE
BROW
CHIN
NECK
DÉCOLLETAGE
How Does it Work?
Ultherapy technology uses soundwaves to tighten skin and provide transformative facial rejuvenation.
What results will you see?
Your skin will tighten gradually and naturally, for the next 4-6 months. To extend the rewards of your Ulthera treatment, you may want to schedule multiple sessions.
FAQ
Is the Ulterapy PAINFUL?
Once your skin is numb, this treatment is pretty comfortable.
This treatment is not painful, but you may experience a warm sensation beneath the surface of the skin due to collagen stimulation. 
How many ULTHERAPY treatments are needed to see results?
The majority of our patients only need one treatment; however, some may benefit from more than one treatment, depending on how much skin laxity they have, and what their biological response is to the ultrasound and the collagen-building process. Follow-up Ultherapy treatments each year may help maintain results.
How long do the Results of Ultherapy last?
Ultherapy stimulates a person's own collagen production, how long the results last depends on each patient separately. Results may appear over two to three months, and can last up to a year or more. Ultherapy produces new collagen on the inside, but each patient's natural aging process will dictate how long that translates into visible results on the outside. 
What are the side-effects to Ultherapy?
Some of the side effects may include slight redness that typically goes away a few hours following the treatment.
 
Some patients may have slight swelling, tingling, or tenderness to the touch, but these are symptoms mild and temporary.
How much does Ultherapy Cost?
Pricing for an Ultherapy treatment can vary, depending upon the areas being treated.
 
Treatment will be customized to meet each patient's needs, and exact pricing can be discussed during your consultation.
Is Ultherapy Safe?
Ultherapy is a proven treatment with a well-established safety profile. It is currently marketed worldwide in more than 75 countries, with over 1.5 million treatments performed globally to date. In addition, ultrasound energy has a proven track record, with use in the field of medicine for more than 50 years.
How long do I need to take off, to recover?
With Ultherapy, there is no downtime. After your procedure, you can resume your normal activities immediately, without having to follow any post-treatment measures.