Scabies
Conveniently located to serve the areas of Santa Monica and Los Angeles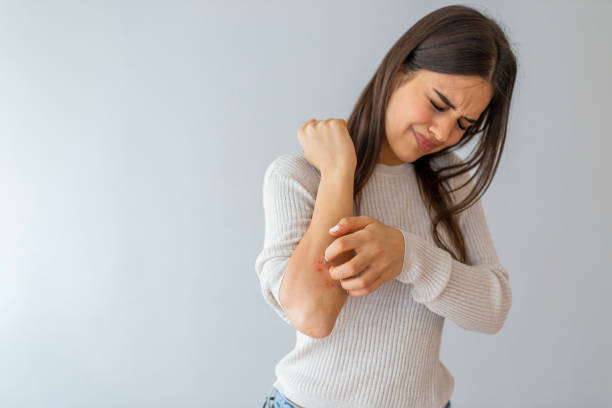 Scabies are mites that can infect the skin causing a very itchy and infectious skin condition. The mites are not visible with the naked eye. People living in close proximity, such as members of the military or residents of nursing homes are especially at risk for scabies.
The most appropriate scabies treatment is a topical medication or cream that will treat the scabies and anti-itch medications for relief. Even after scabies have been killed a person can continue to itch for several weeks due to the hypersensitivity that is caused by the scabies.
The medication most commonly used to kill the mites is called Elimite (or permethrin cream). The medication is applied from the head area to the bottom of the feet. It is left on for 10-14 hours and then washed off in the shower. It is best to apply at bedtime and then wash off in the morning. This treatment is then repeated in 1 week.
This is safe for use in children as young as 2 months. Pregnant women may receive the permethrin once or can receive another medication, sulfur in petroleum, at night for three nights. Occasionally an oral medicine (Ivermectin) can be used to treat scabies. This medication needs to be repeated again in 1 week similar to the cream.
Antihistamine such as diphenhydramine (Benadryl), hydroxyzine (Atarax), or cetirizine (Zyrtec) can also be of help for symptomatic relief. Topical cortisone creams can be applied to the skin as well for symptomatic relief of the itch.
Occasionally, the rash area can become infected. This is separate from the scabies and is usually a bacterial infection. If this occurs, it is treated with an oral antibiotic or an antibiotic ointment applied to the area.
Hygiene measures at home for scabies:
All family members and close contacts should be treated
Wash all clothing, towels, and bed linens in hot water
Do not allow air dying. You should use the dryer with high heat
Dry-clean items you can't wash at home
Consider placing items you can't wash in a sealed plastic bag and leaving it in an out-of-the-way place such as in your garage for a couple of weeks. Mites die if they don't eat for a week.
Cut your nails and clean under them thoroughly to remove any mites or eggs that may be present
Vacuum the rugs, furniture and bedding; throw away the vacuum cleaner bag when finished