Ready to make your ideal body into reality?
FDA-cleared to eliminate stubborn fat in various areas of the body.
Want more information?
---
How Frustrating!

No matter how much you diet and exercise
you can't get rid of that muffin top or those stubborn love handles!
​CoolSculpting permanently destroys
fat cells and reduces body fat.
CoolSculpting can transform your body without surgery, and with no downtime.
You can have a new, smoother, and slimmer body!
Trim down the Extra Fat with NO DOWNTIME and NO KNIVES.
Target your trouble spots!
SEE A SLIMMER YOU!
Eliminate unwanted fat without surgery or downtime.
You'll love your CoolSculpting results every time you look in the mirror.
Contact us today to find out if the CoolSculpting fat freezing procedure is right for you.
Ready to make your ideal body into reality?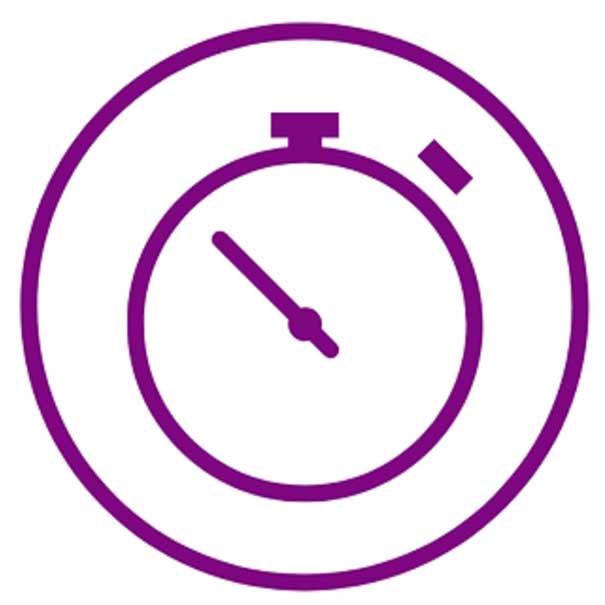 ---
How Does Coolsculpting Work?
It comes down to a science.
Fat cells freeze at higher temperatures than surrounding tissues.
CoolSculpting technology safely delivers precisely controlled cooling to gently and effectively target the fat cells underneath the skin.
The treated fat cells are crystallized (frozen), and then die.
Over time, your body naturally processes the fat and eliminates these dead cells, leaving a more sculpted you.
WHAT'S THE BEST PART OF COOLSCULPTING?
Non-invasive fat reduction treatment in the world
Safe and effective
Reduce stubborn fat deposits
Non-surgical alternative for liposuction
Long-lasting results
FDA cleared and clinically proven
Look slimmer and feel more confident
Easy, 35-minute treatments
Millions of treatments performed worldwide
LONG TERM RESULTS
You will like what you see.
In the weeks and months following your procedure, your body naturally processes the fat and eliminates these dead cells.
Once the treated fat cells are gone, they're gone for good.
Results and patient experience may vary.
Coolsculpting Explained
04:18Play VideoCoolSculpting: Freeze Tummy Tucks Off!
00:33Play VideoInner thigh fat removal
00:32Play VideoLose bra fat!
Ready to make your ideal body into a reality?
The CoolSculpting procedure eliminates stubborn fat safely and effectively, without surgery or downtime.
This fat reduction treatment is the only FDA-cleared procedure to use controlled cooling to safely target and eliminate diet- and exercise-resistant fat.
CoolSculpting results are proven, noticeable, and lasting, so you'll look and feel great from every angle.
Watch

what our patients have to say!
Coolsculpting the Procedure
It's easy to sit back, relax and say goodbye to stubborn fat.
After we select the area(s) to be treated, the device is positioned on your body and controlled cooling is applied.
During your procedure, you may choose to read, check email, or even take a nap.
Ready For Your Own Results?
---
Coolsculpting F.A.Q's
What is Coolsculpting?
• CoolSculpting effectively target fat cells underneath the skin without damage to the skin or surrounding tissues.
• Treated fat cells are frozen and then die.
• In the weeks that follow, the body naturally processes and eliminates these dead fat cells.
• Treated fat cells are gone for good!

What is a CoolSculpting Makeover?
The CoolSculpting makeover focuses on treating one area at a time to achieve optimal results. All of the data shows that treating one area – to completion – leads to better
results and a happier you.
What does it treat?
• Under the Chin or double chin
• Flanks and love handles
• Abdomen and Muffin tops
• Inner and Outer Thighs
• Arms
• Over the Knee
• Under the Buttocks (Banana Roll)
• Male Chest
• Bra Fat and Back Bulge
• Banana Roll (Under Buttocks)
What results will you see?
• CoolSculpting's fat-freezing technology gives long-term results that make
trouble spots a lot less troubling.
• Fat cells dont like the cold and at a certain temperature, they will freeze.
• Once that happens, your body will naturally eliminate the dead cells in 2-6 months or more, resulting in up to 20%-25% reduction of fat in a treated area.
When will I see the results?
You can start to see results as early as 1 to 3 months after your treatment. Your treatment may require 2 or more treatments to achieve the desired results.
How long do the results of Coolsculpting last?
• The fat cells that are destroyed through CoolSculpting are eliminated and will not return to the body.
• However, new fat cells can be generated, and the remaining fat cells can still swell with subsequent weight gain. Talk to your doctor about a nutrition plan to maintain the desired results.
What are the side effects of Coolsculpting?
• There are few side effects like temporary redness, tenderness, swelling, and some bruising in the treatment areas.
• There are no long-term risks associated with CoolSculpting.
• The side effects are temporary and generally resolve within days or weeks.
How much does Coolsculpting cost?
• First, you will schedule a consultation with Dr. Kormeili to understand your case before proposing a personalized course of treatment.
• Each patient's treatments are personalized, depending on your personal health and fitness level.
• Treatment will be customized to meet each patients needs, and exact pricing can be discussed during your consultation.
• At the Derm & Rejuvenation Institute, your treatment is personalized to your unique needs.
• At the conclusion of your consultation, we will quote you an accurate cost.
Is Coolsculpting Safe?
• CoolSculpting is a completely safe, non-surgical body contouring procedure.
• CoolSculpting is FDA-approved to treat nine discrete areas of the body, including the abdomen, thighs, flanks, and the submental area under the jaw.
How long do I need to take off, to recover?
With Coolsculpting, there is no downtime. After your procedure, you can resume your normal activities immediately, without having to follow any post-treatment measures.