Brow Lift
Conveniently located to serve the areas of Santa Monica and Los Angeles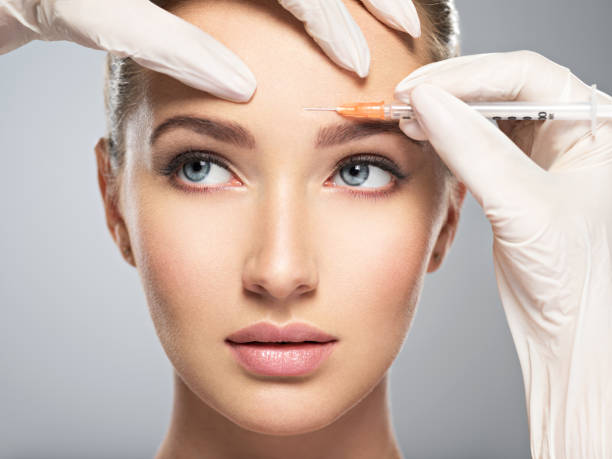 You have probably heard the expression that "your eyebrows frame your face". So when eyebrows are too high, too low or too arched, we may look old, tired, or even puzzled! The most aggressive treatment to lift the brows of course requires surgery.
There is an easy fix to slightly lift and contour the brows to create a more youthful and rested appearance. This is called the mini brow lift or a non-surgical browlift.
Botox, Dysport or Xeomin can be used to create such an effect safely — and without surgery! A non-surgical brow lift or the Los Angeles brow lift, coined after the celebrities who popularized the celebrity brow lift, can be used to rejuvenate the eyebrows, crowsfeet and forehead by elevating the eyebrows to a more aesthetically pleasing position. For those needing only a slight subtle lift, a Botox brow lift is ideal, as it avoids all the complications, pain, or cost of surgery.
While you don't have to live in LA to do the Los Angeles brow lift (AKA celebrity brow lift), the truth is that not everyone is a candidate for the Botox brow lift. Depending on the level of correction needed and the anatomy of the patient, non surgical brow lift using Botox can be a great solution.
Your mini brow lift should be designed individually planned for you based on a careful clinical exam and your desired values. Dr. Tanya Kormeili specializes in tailoring the skin treatments to the skin types of the patient.